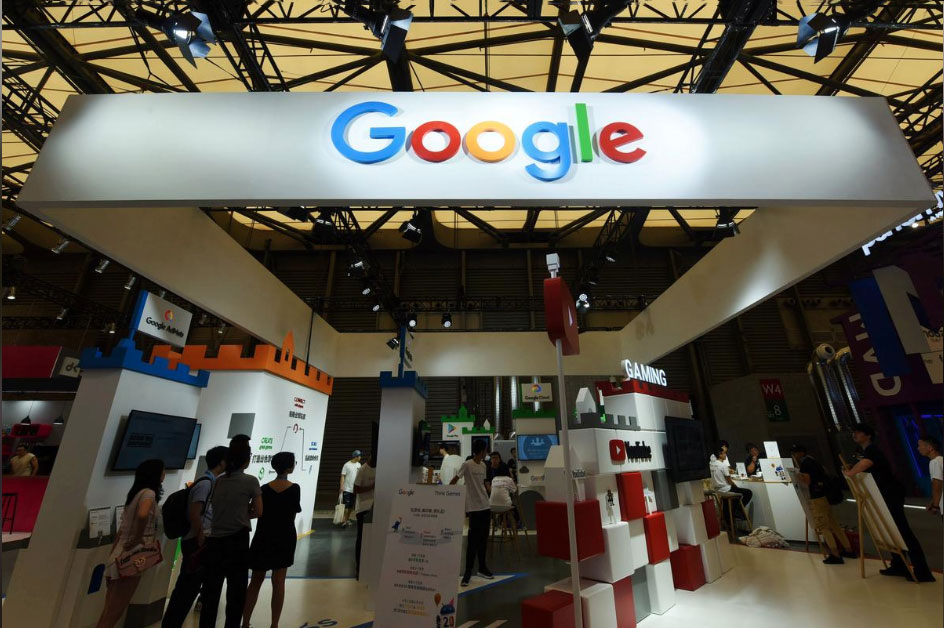 UPDATE to 'Tech Takes a Turn…Downward' Post Seen Here
Just one day after I posted the story Tech Takes a Turn…Downwards, we learned of more layoffs hitting tech, including Google parent Alphabet, Spotify, Vox Media, and more. These additional reports of even more tech layoffs only help to affirm the reality of a slowdown hitting big tech and other areas that are adjacent to tech, such as media focused on tech.
See more layoff news in tech and tech-adjacent areas
I had barely gotten my story on tech industry layoffs posted last Thursday when a cascading series of announcements appeared of even more tech jobs lost. On Friday, Google announced it would be cutting 12,000 positions at the company, fully 6% of its entire workforce.
The cuts were announced in a company-wide email to all employees from CEO Sundar Pichai. Google's CEO said he was "deeply sorry" to workers, according to a report by Reuters. He also said that the cuts were a "difficult decision to set us up for the future." The layoffs will impact all corners of the company both in terms of departments and global locations. Pichai said that he takes "full responsibility for the decisions that led us here."
'We Hired for a Different Economic Reality'
Like the other tech companies who recently announced layoffs – such as Microsoft, Amazon, Meta (Facebook), Twitter, Cisco, Salesforce, and more – Google also had gone on a hiring binge during COVID…a period of "dramatic growth," Pichai said. But also like the others, Google now realizes that "we hired for a different economic reality than the one we face today."
During the pandemic, Google's ad business and cloud-computing divisions were flying. But now, the company reported a 27% drop in profits last quarter year-over-year, and its CEO says it must cut expenses and hiring.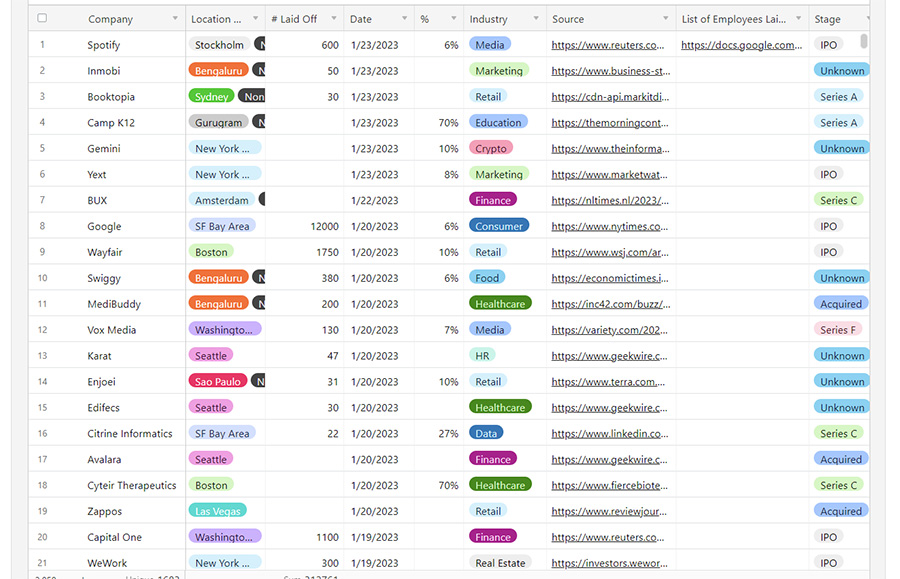 Vox Media Cuts 7% of Staff
Google's announcement was followed on the same day by Vox Media, a media company that follows tech, as well as other beats. Vox said it is cutting at least 130 employees, fully 7% of its total headcount.
Then today (Monday), Spotify announced it was also cutting about 6% of its workforce – around 600 employees – and taking a $50 million charge against earnings. According to reports, the company saw its operating expenditures increase at twice the rate of its revenues last year as the company sought to make an aggressive move into podcasting.
Spotify 'Was Too Ambitious'
Says CEO Daniel Elk, "Over the last few months we've made a considerable effort to rein in costs, but it simply hasn't been enough. I was too ambitious in investing ahead of our revenue growth."
According to Layoffs.fyi, a website that closely tracks all tech industry-related layoffs, there have been more than 56,500 tech jobs cut so far in 2023. When that is combined with the jobs cut in 2022, the tech industry has seen well over 200,000 in total tech industry job cuts.
We'll have to wait and see what tomorrow brings.