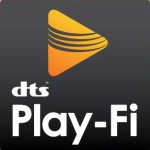 DTS announced this week that is has signed on International Audio Group (IAG), parent company of Mission and QUAD, as a new hardware partner in the DTS Play-Fi whole-home audio ecosystem. IAG joins a growing sphere of major brands supporting the DTS multi-room, wireless music system.
See more on this new DTS/IAG partnership…
International Audio Group is home to the high-quality audio brands including Audiolab, Mission, QUAD, and Wharfedale. According to the release from DTS, IAG will include Play-Fi technology into its amplifiers, receivers, soundbars, and speakers across their brand portfolio.
"We are excited to announce that IAG is the latest company to join DTS Play-Fi, the world's largest ecosystem of premium wireless audio products," said Dannie Lau, general manager, DTS Play-Fi. "IAG has some of the most respected hi-fi brands within the audio-visual industry, and we are proud to have them as part of the DTS Play-Fi ecosystem."
Play-Fi continues to gain traction with a growing list of top brands supporting its technology. In addition to IAG, brands now on board with Play-Fi include: Anthem, Arcam, Definitive Technology, DISH TV, Elite, Integra, Klipsch, MartinLogan, McIntosh, Onkyo, Paradigm, Pioneer, Polk Audio, Rotel, SVS Sound and more.

Of the many compelling features of Play-Fi technology is the long list of popular streaming services it offers, including: Amazon Music, Deezer, iHeartRadio, Juke, Napster, Pandora, SiriusXM, Spotify, Tidal, as well as thousands of Internet radio stations. The technology also offers access to clients personal music libraries. DTS' Play-Fi technology also brings popular wireless capabilities such as surround sound, stereo pairing, music station presets, and audio/video synchronization.
"We strongly believe that DTS Play-Fi is the best solution to add high-quality, multiroom, wireless audio streaming to our products, within an extensive, strong and stable ecosystem," said Jamie O'Callaghan, head of international sales & marketing at IAG Group Ltd. "Our brand portfolio includes some of the best-known names in high-performance audio. By integrating DTS Play-Fi technology in key products across these brands, we are offering consumers the opportunity to connect with an exciting world of whole-home, fully networked wireless audio while enjoying the exceptional sound quality for which speakers and hi-fi components from Audiolab, Mission, Quad and Wharfedale are famed."
DTS says its Play-Fi universe is now supported by more than 200 products from its stable of supporting brands. Of course, based on this announcement, that universe will continue to expand.
Learn more about DTS at www.dts.com.