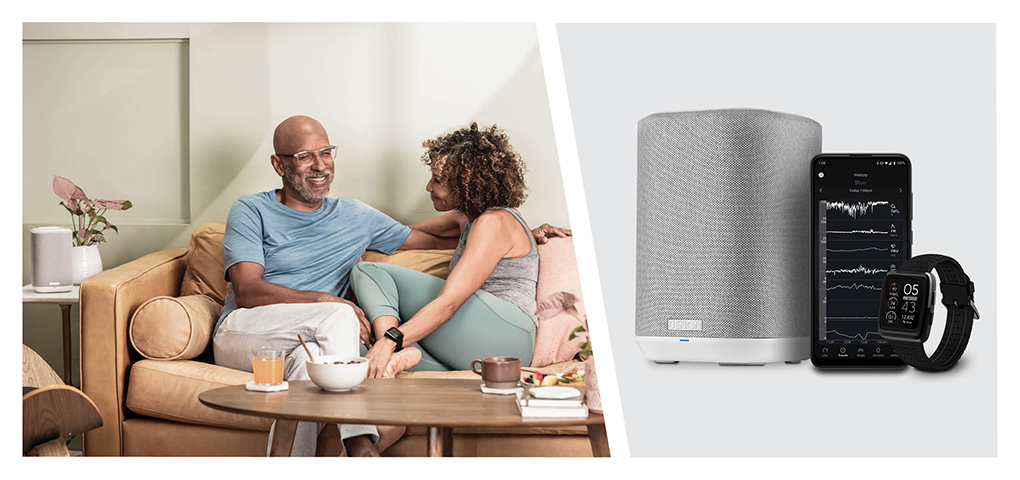 Company Finally Gives a Glimpse of Its Sound United Strategy
In what may turn out to be the best test yet of Masimo's long-term plans for Sound United, the company announced today that it is launching an expansion of HEOS, the wireless home system initially developed by the company's Denon division as part of a whole-home wireless music system. When Masimo acquired Sound United back in February of this year, Denon's "cloud-connected home ecosystem" was one of the items it specifically mentioned as what attracted them to make the acquisition.
With today's announcement, the company says that the launch of this "…expansion of the HEOS platform [will] provide a robust and always-on connection to the Masimo Health secure cloud."
See more on this latest announcement by Masimo
Masimo is a medical products manufacturer known mostly for its highly accurate line of pulse oximeters which are widely embraced by hospitals all around the country to aid over-stretched nursing staff in monitoring patient health. The company is one of the top brands of this important health-monitoring device with widespread adoption.
Is Masimo's CEO Crazy? Or is He Crazy Like a Fox?
But back at the beginning of 2022, when the company announced it was acquiring Sound United, the strategy behind the acquisition was not immediately obvious to industry onlookers and the investment community. The day after Masimo announced the acquisition, their stock price dropped precipitously, shockingly losing almost 40% of their total market capitalization.
Many in the investment community felt that the company had fallen into a situation much like Elon Musk, who appeared to be bored with his successful Tesla company and decided to play around by overpaying – and running – Twitter. But is Joe Kiani, Masimo's CEO, crazy? Or crazy like a fox here?
Making Its First Foray Into the Consumer Market
Since that initial announcement, we've learned much more – including the fact that Masimo was allegedly screwed by Apple who – after breaking off partnership negotiations with the company – was said to have stolen Masimo's core technology to incorporate it into the Apple Watch with no compensation. Masimo sued Apple and another company (recently winning some key court decisions) and decided to launch their own watch, the W1.
The W1 was to be their first foray into the consumer marketplace.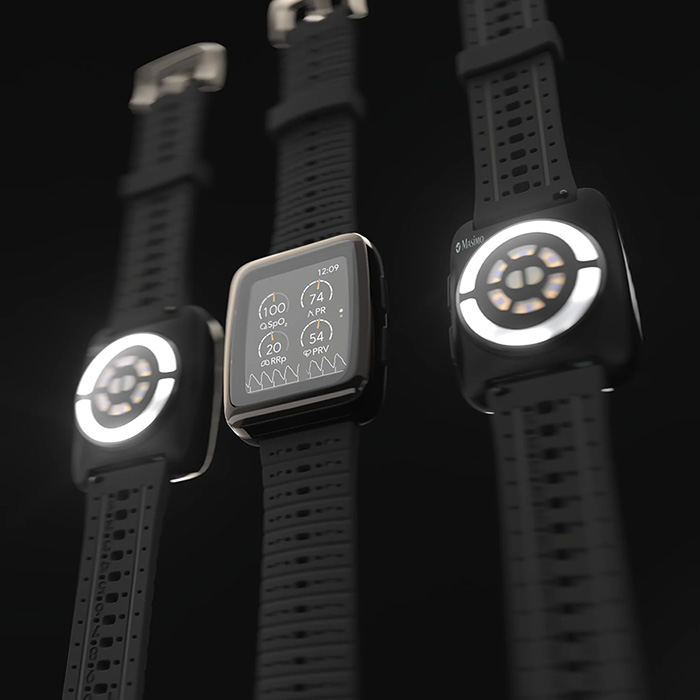 With the decision to market their own smartwatch with advanced health monitoring capabilities, Masimo decided they could take advantage of Sound United's HEOS home networking capabilities for extended W1 connectivity. Not only that, but Kiani also feels that Sound United's well-placed relationships with key technology retailers around the U.S. will be key to getting consumers into the Masimo W1 smartwatch.
But the W1 Also Targets the Hospital Market, a Company Stronghold
While Kiani plans on using the W1 smartwatch to open up the consumer market for Masimo, he also plans on offering the W1 – or some version of it – to hospitals as well. His vision is to create the ability for hospitals to better manage patient loads by opening up remote (home) monitoring of key health metrics for those patients to complete their recuperation at home…rather than in a longer hospital stay.
The announcement on Tuesday shows this plan by Masimo is beginning to be put into place. The company says that expanding the HEOS ecosystem to add an always-on connection of the W1 smartwatch to the Masimo Health secure cloud is a big deal.
This feature adds the ability to aggregate, record, and display health data from wearable Masimo continuous and spot-check health and wellness devices. Leveraging the HEOS ecosystem, the Masimo Health secure cloud solutions will seamlessly be made available to the users of over 4 million HEOS-enabled premium devices from Denon, Marantz, and Definitive Technology.

Company announcement, 'Masimo Takes Major Step in Connecting the Hospital to the Home'
Out of the Fog, a Strategy Begins to Emerge
With this announcement, Kiani's strategy is emerging from the fog and taking the shape of a much more significant personal health solution for consumers, and those hospitals seeking to monitor them remotely. This is light years ahead of Apple's decision to add a simple arterial blood oxygen saturation measurement capability. Masimo is putting an infrastructure in place that could conceivably change the face of healthcare support by adding a new capability for hospitals to discharge patients to their homes, while retaining the ability to monitor key health metrics.
And that home health-centric infrastructure could open the door to more such devices down the road. The potential is huge if they are able to pull it off.
"Today represents a major milestone in the integration of our iconic, premium audio brands and our revolutionary healthcare products designed to save and improve lives. Leveraging Masimo's clinically proven monitoring technologies, alongside the state-of-the-art engineering and reach of the HEOS technology platform, Masimo plans to transform existing healthcare, safety, and entertainment paradigms to improve life in the hospital and the home."

Joe Kiani, Masimo Founder and CEO
Positioning Themselves to be a Leader in a Whole New Market
Masimo's health technology – including several special proprietary patented sensors, along with software and cloud support – positions them to be a leader in this new concept of home healthcare. A W1 in the home will continuously monitor key health data, such as oxygen saturation, pulse rate, respiration rate, hydration, and body temperature. Via the home network, this data will be wirelessly relayed to the HEOS and Masimo Health cloud for storage, analysis, reporting, and transfer. The company says the data will also be available via in-home displays and apps, along with customizable notifications and reminders.
Masimo says its ecosystem is fully compliant with HIPAA regulations and that all health data remains safe, secure, and reliably available. The system will even support the hosting of telehealth sessions from home, with data transfer to clinicians streamlined to assist them in providing the most comprehensive remote care possible.
Good News for Healthcare Division, But What About Audio?
So while this latest information from the company provides an interesting picture of the growth prospects of Masimo's healthcare division, it does not show the growth prospects of its non-healthcare division – or, as we know it – Sound United. That, I'm afraid, remains to be seen…
Learn more about Masimo by visiting masimo.com.