Whether you're a manufacturer/brand, distributor, rep…or even an integrator selling largely commercial installations…you are a business-to-business or B-to-B marketer. And you're going to want to pay attention to this new data on marketing trends for B-to-B marketers.
New data released by Advertising Age shows a continued swing away from traditional media to digital media spending by B-to-B marketers. Some of the numbers from this new survey are eye-popping.
See more on Advertising Age's new B-to-B marketing trends from their latest "Fact Pack"…
Advertising Age magazine surveys marketers every year to follow the latest trends in marketing. In their B-to-B Marketing Fact Pack published in May, Ad Age looks at all forms of marketing and has pointed to an increasing swing toward digital marketing.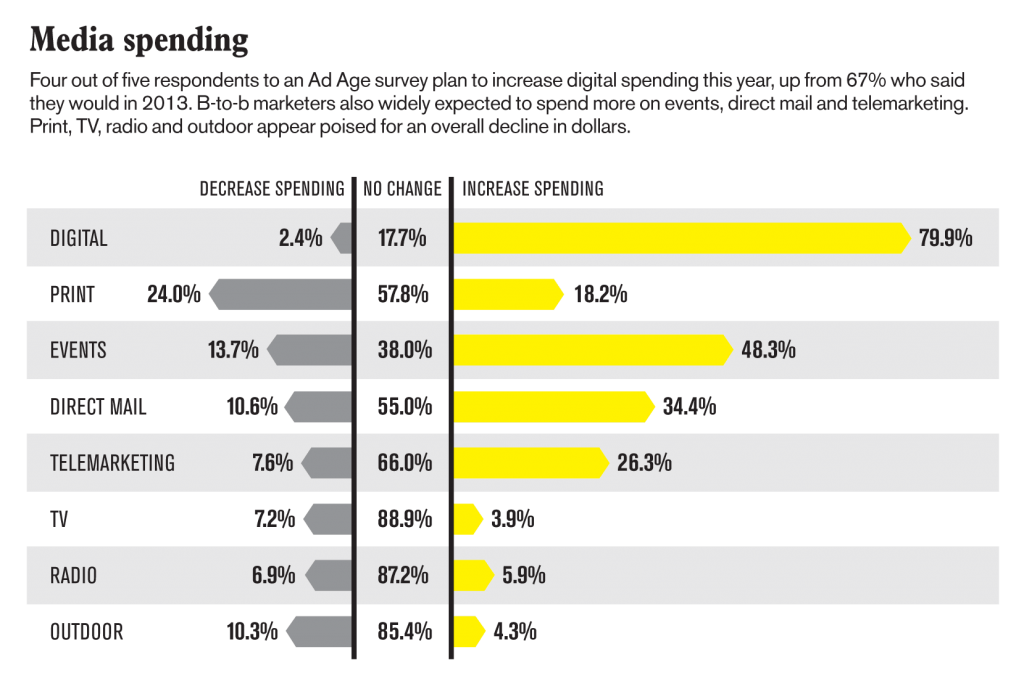 This is not a new trend, they've been noting it for several years now, but the switch to digital shows no signs of slowing down. In fact, the numbers are getting almost unbelievably big. For example, 8 in 10 marketers say they will spend more on digital media this year as compared with last year. Last year, 67% of marketers said they were increasing their spending on digital – so the pace of the shift appears to be increasing.
And just where will marketers put their dollars in digital? Surprisingly, the largest number of marketers, 66.1%, said they will spend it on their Website. The next largest group, 63.6% ,say they'll spend their money on Email. The top 5 are rounded out with Video (62.9%), Social Media (58.2%) and Search (54.5%).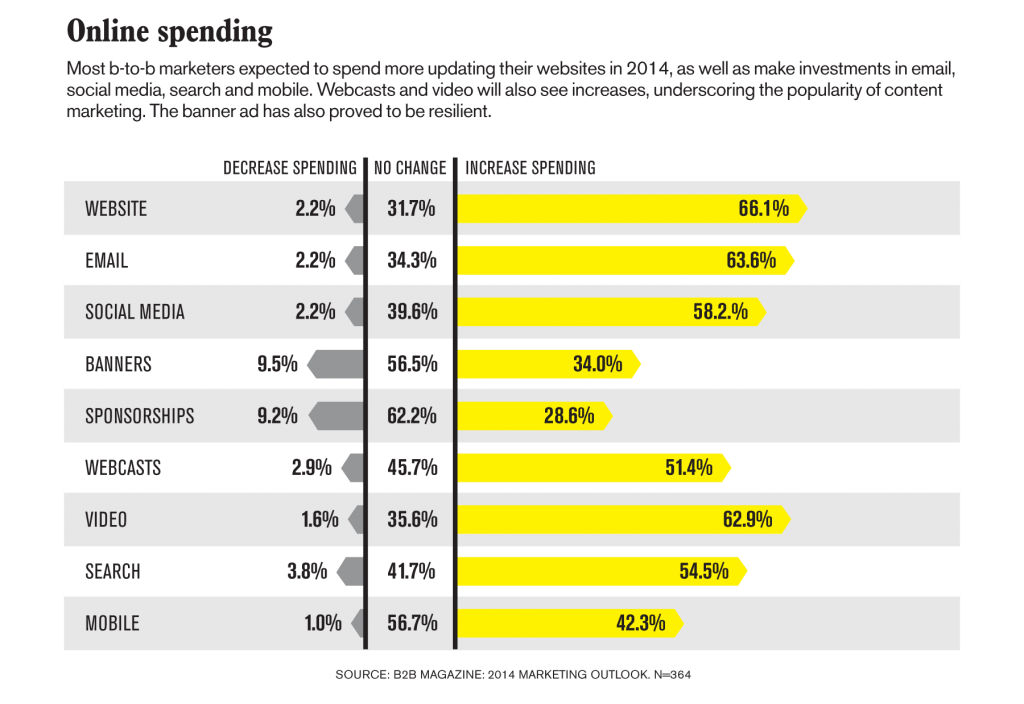 By the way, budgets aren't just swinging to digital – they are increasing overall. According to the Ad Age data, more than half of all of the survey respondents – 52.5% – say their overall 2014 marketing budget will be increased in 2014 over last year's budget.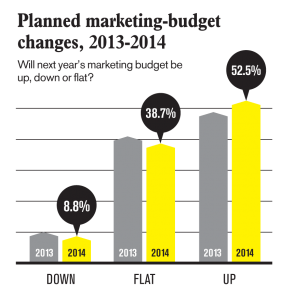 By now, most of us are making digital media a part of our overall marketing efforts. But this new data from Advertising Age suggests you may need to increase the percentage of your budget going to digital. In fact, 50%-75% of the survey respondents said they devote almost a quarter of their entire marketing budget (23.5%) to digital media.
Do you?
Visit Advertising Age's website to learn more: www.adage.com.