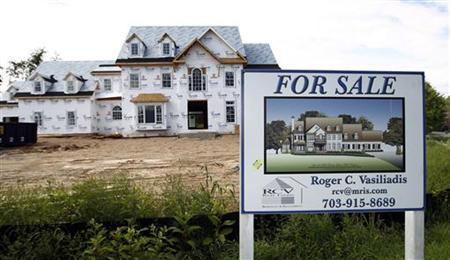 In new data from the U.S. Census Bureau and the U.S. Department of Housing and Urban Development, residential construction – housing starts – appear to have taken off in March, rocketing to nearly 15-year highs. This is welcome news, as a serious shortage of available homes has been constraining housing sales recently. An increase in construction will help add inventory for sale. This shortage emerged after a protracted period of sales growth as urban dwellers left over-crowded cities during the time of COVID-19 for more spacious digs in the suburbs.
See more on the burst of housing starts in March
Strata-gee recently told you about a double-digit drop in housing starts in February (-10.3%) which followed a -6% drop in January. I called this early 2021 trend, "…a little concerning…" But in March, builders picked up the pace as consumer demand remained strong.
Overall housing starts came in at a seasonally adjusted annual rate of 1,739,000 units, a 19.4% increase over the revised rate of 1,457,000 units in February, and is the highest level of construction starts since 2006. This healthy rate of construction in March was an astounding 37.0% higher than the rate of 1,269,000 in March 2020. This gain completely erases the January/February 2021 shortfall.
One Reason…the Pandemic
Keep in mind, the months of March/April/May 2020 where when the pandemic first hit the country really hard, with most municipalities around the country ordering citizens into lockdown to try and prevent the spread of COVID-19. So we are entering the sweet spot of gains over this incredibly low period in housing construction and the overall economy last year.
Single-family housing starts in March – a statistic that is more directly coupled to the residential technology space – also saw nice gains. According to the report, single-family starts came in at a rate of 1,238,000 units, or 15.3% more than the revised February rate of 1,074,000 units. This March reading was also an astonishing 40.7% over the year-ago reading of 880,000 units.
Economic Engine Roaring to Life: Retail Sales are Up, Consumer Spending is Up, Luxury Sales are Up
These new readings combine with a recently reported jump in retail sales, as well as a jump in consumer spending. I reported last week a big jump in luxury consumer sales, which clearly suggests consumers are feeling more positive about the future as the rate of pandemic infections decline, more Americans get vaccinated, the government distributes stimulus money, and localities begin opening up more businesses that cater to consumers.
A poll of economists by Reuters had forecasted that the overall rate for housing starts would increase to 1.613 million units, as compared to the 1.739 million units actually reported. Some economists noted, as Strata-gee did in it's report, that the February rate was depressed due to exceptionally bad weather during February, including strong snow storms all through the middle of the country all the way down to Texas. This may have helped the March result, due to some additional pent up demand.
We're in a unique situation with the economy beginning to rebound from the worst of the pandemic. Uncertainties remain, with many businesses yet to reopen, unemployment still high, and COVID-19 levels lower but persistent."

Robert Frick, Corporate economist at Navy Federal Credit Union in Vienna, Virginia to Reuters
Regional Results Vary Greatly
While the overall and single-family starts numbers at the top level all looked good, there were some really wide regional swings. The Midwest region was the major winner, with overall starts up 122.8% and single-family starts up 109%. The clear loser was the West region, which saw declines of -13.6% in overall starts and -12.6% in single-family starts. In between those two extremes, we have the Northeast region which was up 64.0% overall and 28.6% in single-family starts; and the South region, which was up 13.5% overall and 10.9% in single-family starts. Overall starts include multi-family units.
While housing starts is the leading economic indicator for the residential technology industry, building permits is the leading indicator of future housing starts. Here too is good news as permits issued for overall construction increased a modest but significant 2.7% to a rate of 1,766,000 units. Permits issued for single-family construction was up 4.6% to a rate of 1,199,000 units.
While Good, There is Cause for Some Concern
With all of this good news, I would be remiss if I didn't note that there are some concerns in future housing activity. First of all, as the economy heats up, there is a risk of inflation, which could drive up home values, which would decrease housing affordability. Inflation would also drive up mortgage rates, further impacting affordability. Also, builders continue to complain about supply chain and resource issues.
For example, take lumber, a commodity I've pointed out before that has seen its price appreciate an unbelievable 83.4% in March year-over-year, according to Reuters. This literally adds thousands to tens of thousands of dollars to every home project, depending on its size.
Builders will also tell you that their supply chain of materials needed for their projects, has been hit hard by COVID-19, limiting availability and driving up costs. But perhaps their most vexing long-term problem is a shortage of labor. After the recession on 2007-2009, which hit the building industry hard, many laborers left the construction trade for jobs in other industries. As a result, there is a shortage of workers. This limitation of labor limits the speed with which projects can be completed.