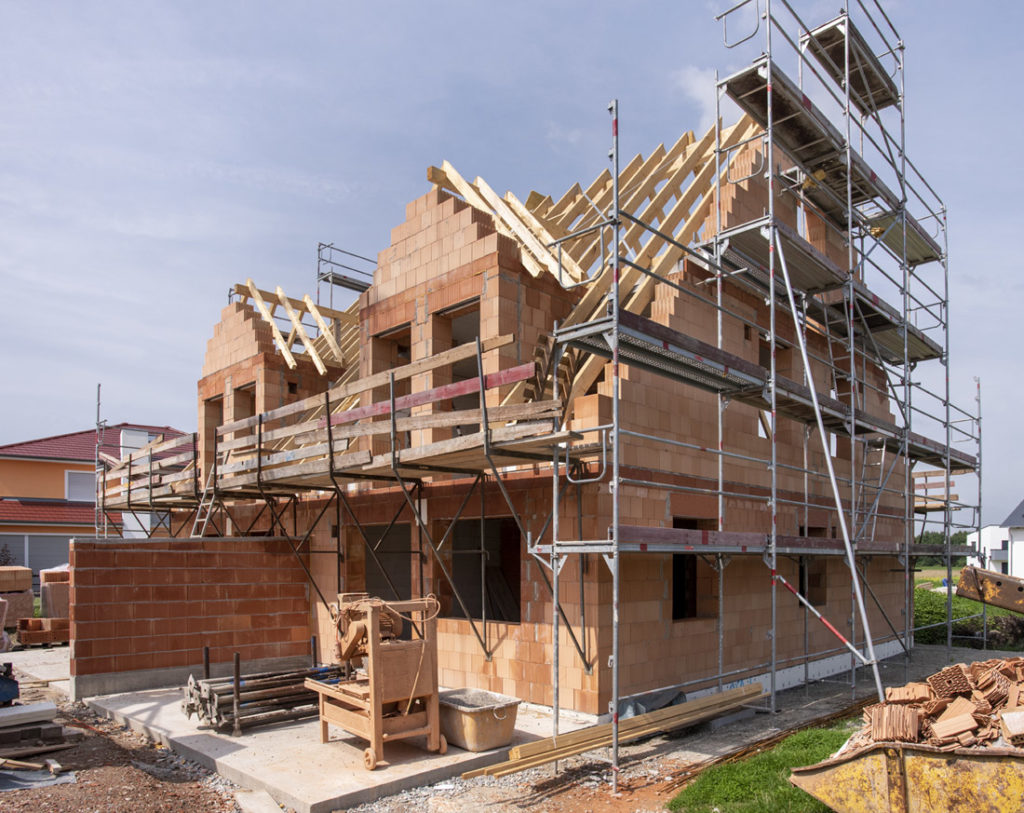 The 2nd Month of Decline; Is Housing Turning?
In the latest government data on new residential construction, housing starts dropped in February by 10.3%. This is the second month-in-a-row that starts dropped, after falling 6% overall in January.
So what do analysts think this downward cycle means? Is the housing construction segment beginning a period of contraction?
See what is happening in housing starts…
On the face of it, the data looks a little concerning. This downward turn in construction starts was not expected and analysts and economists are trying to figure out just exactly what it means.
Dropped Below Pre-COVID Levels to a Six-Month Low
With this month's decline, the rate of overall starts is now slightly below where it was in the pre-COVID period. Considering that housing has been one of the surprise economic growth spots during COVID, this turn of events may in fact cause some economists to throttle back their GDP projections for the first quarter of 2021. But there are reasons to remain confident that this is just a blip in housing.
But first, let's dig a little deeper into the report from the U.S. Census Bureau and the U.S. Department of Housing and Urban Development. Overall housing starts for February came in at a seasonally adjusted annual rate of 1,421,000 or 10.3% below the revised January rate of 1,584,000. This rate is also 9.3% lower than the rate of 1,567,000 in February 2020.
This result is a six-month low for overall housing construction starts.
Single-Family Starts Off as Well
Single-family housing starts, considered by me (and many others) to be a more meaningful economic indicator for the custom integration industry, came in at 1,040,000 or 8.5% lower than the revised January figure of 1,136,000 units. This rate is, however, 0.6% or just slightly above the rate of 1,034,000 units in the year-ago period of February 2020.
All regions except the West showed declines. The West region saw starts grow by a robust 17.6% overall and 22.9% in single-family starts. The biggest loser is the Midwest region, which had overall starts drop -34.9%. While this is less than the -39.5% in the Northeast region, the Midwest had single-family starts get slammed -30.5%…whereas the Northeast region's single-family starts dropped a more modest -3.9%. The South region reported total starts declined -9.7%, while single-family starts dropped -16.0%.
Factors Driving the Decline to Consider
There are a few things to keep in mind as you try to analyze just what this drop in housing starts means. Let me give you a few of these facts to consider below.
2020 was an Amazing Year for Starts – This is a simple – and simply amazing – factoid when you consider just how crazy the year was as the COVID-19 pandemic raced around the country sickening and killing Americans. In 2020, a total of 1,380,300 units were started during the year. This is an increase of a robust 7% over the 1,290,000 units started in 2019. Single-family starts alone, jumped more than 12% in December. Multiple trends converged to turbocharge housing construction – historically low mortgage interest rates helped affordability, a desire for consumers to move away from people-stuffed metros to the more spacious suburbs spurred demand, and 24/7 quarantining with work-from-home and learn-from-home tasks motivated many to upgrade to larger homes. As any economist can attest, rapid growth such as housing has recently experienced often results in a month or two pause for the market to digest the gains.
The Weather in February was TERRIBLE – Another factor that surely contributed to the decline in housing starts in February, that is pointed to by many economists, is that the country struggled with record snowfalls and record low temperatures. These kind of weather conditions often hinder home shopping, buying…and construction.

Supply-Chain Issues Hit Builders

– Like just about all of us, home builders have had to contend with coronavirus-impacted supply-chain issues constricting their ability to build. This situation has only been compounded by rising materials costs. CNBC is reporting that the price of lumber has increased an amazing 79.7% in February as compared with the year earlier price.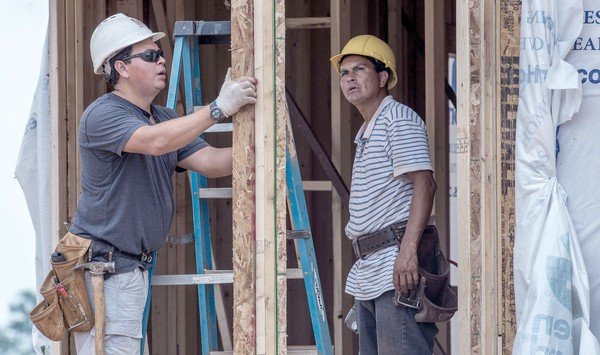 Most Feel These are Short Term Problems
Most economists view these issues as short term problems, with starts possibly continuing to drift downward for another month or so. But after the next 30- to 60-day period, they expect starts to resume their growth patterns as the country stands on the precipice of strong economic growth.
Not only that, but with sales of new homes so strong, inventory has been depleted – both in the new home and existing home market. Most home builders view this as an opportunity that they can build in to…
However, There Are Some Signs of a Potential Slow-Down
However, there are specific signs pointing to some moderating influences in home building. For example, the government's data on housing permits – a leading indicator of home construction to come – shows some concerning numbers. Overall permits issued in February came in at a rate of 1,682,000, or 10.8% below the revised January rate of 1.886,000. However, this is still 17% above the rate of 1,438,000 from February a year ago. Similarly, single-family permits were off 10.0% in February at 1,143,000 units.
Finally, there is some concern that mortgage interest rates are beginning to increase. According to data from Freddie Mac, 30-year, fixed-rate mortgages in February moved to 3.05% – an eight month high. As mortgage rates move up, homes can become less affordable to buyers.
So while this data is sobering, most economists believe that housing will remain strong in 2021. And that is good news indeed for custom integrators.