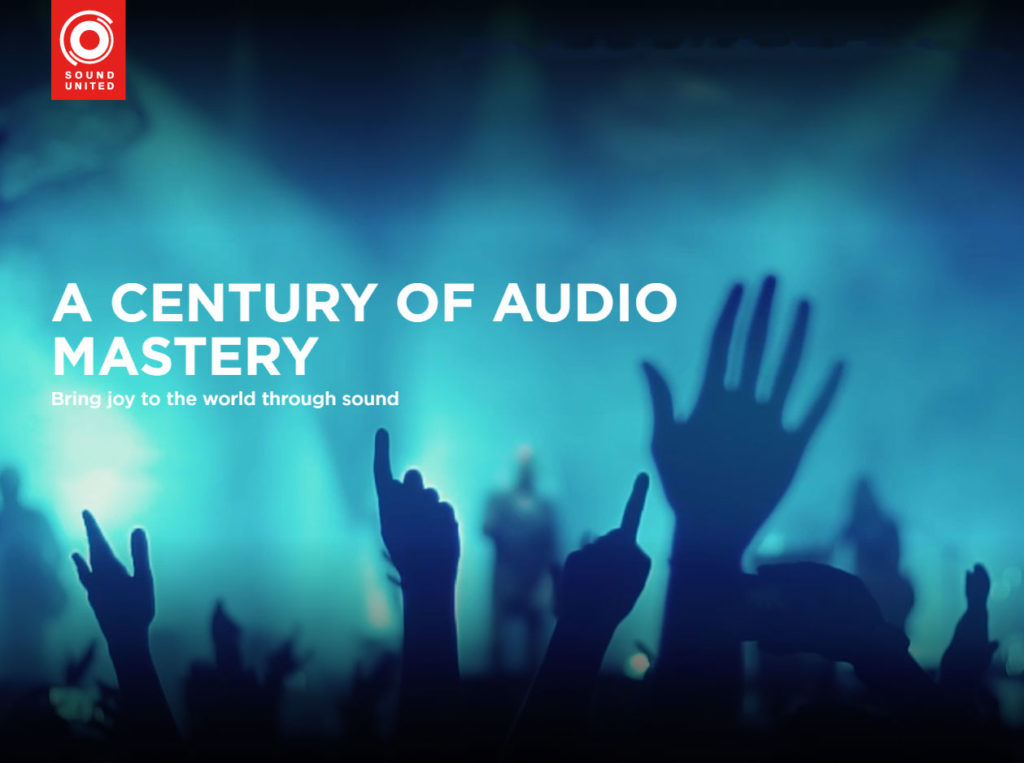 When news first appeared two months ago that Frank Sterns was making the move from Sony to Sound United, many folks asked…why? At Sony, he was a top executive with a global CE leader positioned at the top of the industry food chain…a backbone-of-the-industry brand…the inventor of many of the core technologies used in just about every home in America today. Yes, Sound United is a global player as well, but in a much more limited way…and focused exclusively in only one area…audio.
Sterns Tells Strata-gee Readers What He Saw at Sound United…
Way back in September 2013, Strata-gee broke the news that Frank Sterns had been hired by Sony as Vice President of Custom Installation. It was a bit of a mind-blowing announcement, as Sony had to that point not been particularly successful in penetrating custom installation.
It seemed like it might be a risky move for Sterns, someone with a very well-respected reputation within the custom community as the former President of Niles Audio for many years. In fact, lending his reputation to Sony, who was seen by many integrators as a wholly unreliable partner…could put that hard-won reputation at risk.
Concerns Then Look Silly Now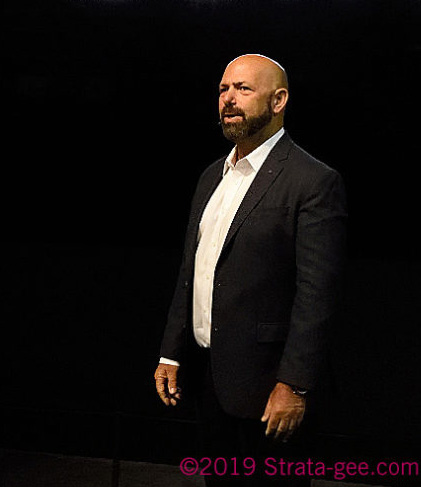 Looking back nearly seven years later, those concerns seem a little silly, as the Sterns and Sony match was virtually a perfect one. Sony was about to make a massive change in their market philosophy. After years of losing money chasing market share, the company was finally about to realize the need to grow their business in more profitable segments…such as custom integration.
But the mass market brand didn't have the knowledge or skills to effectively penetrate the channel. Enter Sterns, the perfect person who knew exactly what needed to be done and had the channel relationships with all the right players to get it done quickly.
His Challenge, Make an Elephant Tap Dance
All he had to do was prove he could make an elephant (Sony) tap dance (make major changes to appeal to a specialty channel.) Through hard work, constant internal agitation, and strong consensus building…he succeeded at doing just that — and Sony went on to watch their numbers grow within the CI channel every year.
To be sure, anytime a person chooses to change their job – to a new role at a new company – there is a bit of risk involved. Sometimes, what looks like a good opportunity from the outside, can turn out to be less than desired once you are on the inside. Why risk it?
Things seemed to be going swimmingly well for Sterns at Sony… And then, without any overt indication, Sterns announced his departure from Sony to go to Sound United. I reached out to Sterns to see what the factors were that led to him make that decision.
It Took Time to Work, But Worked Spectacularly Well
In a telephone interview, Sterns told me that his seven years at Sony were very good years for him. He went into that opportunity with eyes-wide-open and knew he had a big challenge in trying to connect Sony with custom integration. It was a big job that required a lot of work finding the right partners, building the right programs, creating a special infrastructure within the large, corporate Sony to meet the needs of the custom channel.
It took time to work…but it worked spectacularly well. To hear him describe it, you would almost think he was describing a startup…not Sony. But to a large degree, that was how he approached it…as a startup.

Sensing a Real Opportunity…Again
Then Sound United reached out to him with an opening that seemed to offer an echo of his Sony experience. Sterns was intrigued and met with Sound United's Kevin Duffy to learn more. From his discussions with Duffy, he again began to sense a real opportunity with maximum upside and limited downside – a good risk to take.
But just what were the elements that caused him to view the Sound United opportunity in that light? There were many… For one thing, Sound United being a smaller organization was not necessarily a negative for him – it offered him the opportunity to define a roll that would allow him to have greater impact on the organization. Such an opportunity is much less likely at a large company like Sony.
'An Order of Magnitude More Complex'
What is Sterns' role at Sound United? He is Senior Vice President, Commercial Operations, Americas ("commercial" at Sound United doesn't mean the commercial channel, it is more in the vein of commerce). In this role, he is essentially general manager of the Americas, which is Canada, US, and Latin America. It is, he explained, an expansive role that covers all of the channels within that, such as Best Buy-to-CI-to-Amazon-to-DISH Network and everything in-between. It exposes him to all of the SU customers, all of the six major brands, all of the pricing, all of the promotions, all of the dealer support programs, all of the merchandising displays in the stores, etc. At Sony, Sterns had one brand in one channel…
"Managing an entire region with six brands and four channels is an order of magnitude more complex than one brand in one channel…and appeals to my twisted nature <laughs> of challenging myself constantly. Not to mention that those brands are some of the most iconic brands in the industry. That's pretty cool – to be responsible for all of those brands in all of the Americas for the entire go-to-market strategy and sales. That's exciting!"

Frank Sterns
A Return to His First Love
The complexity of all of that, might give some pause. Sterns joked to me that he has a never-ending sequence of meetings taking place three-at-a-time as he rushes to get up to speed…and he loves it.
Another attractive element to this new role is Sterns' return to audio. "I've been an audiophile since I was 13-years old," Sterns told me. And while he enjoyed his role at Sony (which included video) – "The past six or seven years have been awesome!" Sterns told me – this situation is a little bit like returning home – to audio.
"A lot of people might not know that I hold 8 speaker patents to my name," he added, in explanation of his personal focus on audio.
An Echo Opportunity to 'Block and Tackle'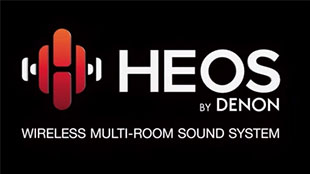 In the course of his time at Sony, Sterns had created a unique market-building process to move the machine and create greater market success. He refers to this as his "block and tackle" process – and in the right circumstances, it works amazingly well. In taking a look at Sound United's situation – which he admits is not perfect ("If it was perfect, there wouldn't be an opportunity for me") – he senses the opportunity to work his system in this new role as well.
Sterns declined to describe to me just exactly what the existing elements of Sound United's business were that he felt he could immediately impact. He laughed, "I'm only three weeks into this," [at the time of our interview] adding he's only started working on the details of his plan.
'Swing for the Fences'
At the end of the day, like his assessment of the opportunity at Sony in 2013, Sterns clearly sees an opportunity at Sound United now…and…"I'm going to swing for the fences."
Learn more about Sound United by visiting: soundunited.com.