BREAKING NEWS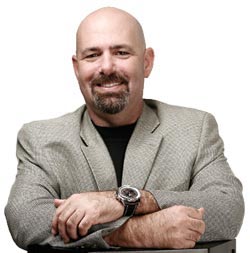 We have learned today that former President of Niles Audio, Frank Sterns, is now the Vice President of Custom Installation at Sony Corp. This new appointment, effective this week, marks a significant change for Sterns who has been consulting to a variety of primarily smaller custom integration brands for the last two years.
See more on Sterns appointment at Sony…
Sterns was previously with custom installation stalwart Niles Audio from 1992 to 2010, finishing his career there as the company's President. Well-known and highly-regarded by many dealers and integrators, Sterns was widely credited for that company's growth and success.
After a round of changes in the wake of Nortek's acquisition of several brands, including Niles – Sterns chose to move on and pursue new opportunities. We last wrote about him during a short stint as President of NuLEDs – an IP addressable LED lighting company.
A new step in a largely custom career…
After leaving NuLEDs, Sterns took on several consulting roles with predominantly custom integration-oriented companies. This new position seems to build upon that experience – albeit as a full-time employee.
We are told that an official announcement from Sony regarding Sterns appointment is due any day now.
Details are few…
Until then, details on the specifics of the appointment, and the position, are few. We contacted Sterns for more information, but he declined to comment for this story.
It will be interesting to learn more about the implications and details surrounding Sterns appointment. Sony, one of the largest electronics brands in the world, has always had a bit of an ancillary role in the more specialty-oriented custom installation market.
We will follow-up as more details become available.