BREAKING NEWS


Delaware District Judge Richard G. Andrews has delivered a decision that is sure to be a blow against D&M Holdings' defense in its now long-running patent infringement dispute with Sonos, originally filed in October 2014. Judge Andrews has denied a motion by D&M to invalidate four key Sonos patents at the heart of their dispute and a key part of Sonos' claim that D&M's HEOS products infringe upon these and other patents.
See more on this dramatic decision from the court in favor of Sonos…
Just one week after notifying the court that now part of it is owned by Sound United, LLC, and another part of it is owned by DEI Sales, Inc., D&M Holdings' new parent is dealt a significant blow in the case, losing this key decision. Judge Andrews' decision was in response to a motion filed by D&M in which it sought to have the court declare that four of the patents that Sonos had alleged were infringed upon, were in fact invalid.
In the original filing, Sonos specified four key patents it alleged that D&M Holdings had infringed. Ultimately, upon further investigation, Sonos alleged infringements on many more patents – which the court ordered to be pared down to the twelve key matters. These four patents were at the core of that group of patents – two of which were specified in the original filing by Sonos.
An 'Alice' Claim
D&M Holdings had attempted to allege what is now known as an "Alice" claim – a reference to a landmark U.S. Supreme Court decision in 2014. According to Law360, that case, Alice Corp. v. CLS Bank, held that "an abstract idea implemented using a computer is not eligible for a patent unless it contains an inventive concept."
The patents at issue are generally described as the "volume" patents, and the "grouping" patents. These correlate to certain capabilities of Sonos' systems to both group zone players and to interactively control individual and group volumes in new ways. D&M attorneys attacked these patents as an abstract concept that are not particularly inventive. Sonos attorneys disagreed with D&M's characterization and noted that they were a gross oversimplification of what Sonos' patents actually describe.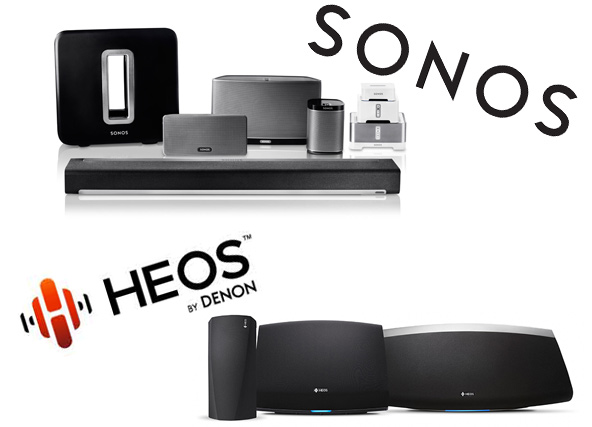 D&M: Humans Can Do It
At one point, D&M's attorneys claimed that regarding the disputed volume patents, the functions they describe "can be manually performed by humans." Sonos attorneys disagreed, saying the enhanced control of individual and grouped control capabilities of their patent did not exist before and is not "simply an automation of steps previously performed by humans."
Judge Andrews, it seems, was persuaded by Sonos' argument and said in a 16-page memorandum accompanying his decision that D&M failed to make their point.
Defendants next argue that 'each of the recited steps can be manually performed by a
human.'… However, Defendants do not explain how a human could manually accomplish this feat. Nor could they.
D&M used similar arguments for both the volume patents and pairing patents. They lost on both fronts and Judge Andrews has found the four patents at issue to be "patent-eligible." In other words, they are affirmed.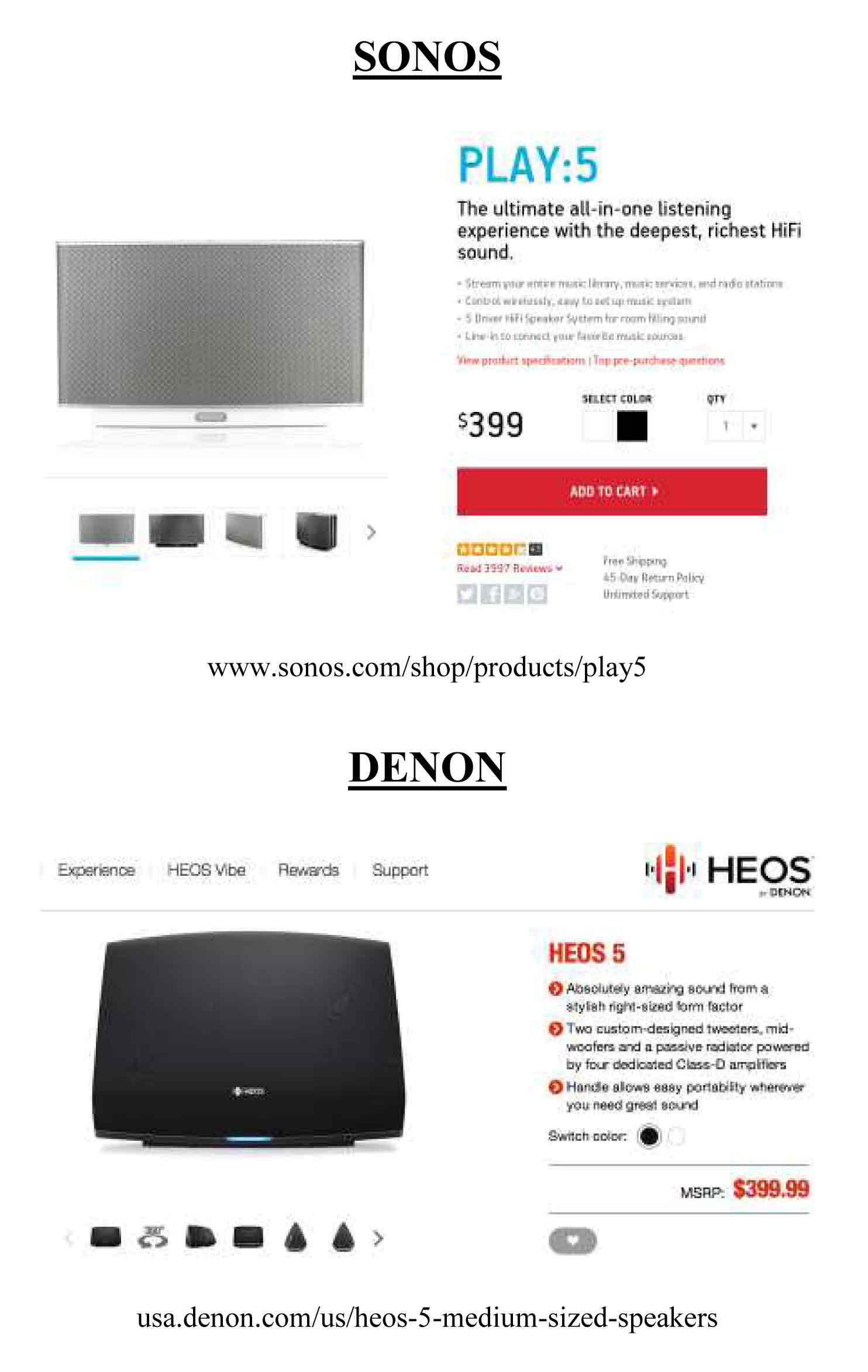 What Now?
It is unclear where D&M goes from here. The company now has new owners, which in and of itself could affect their ongoing litigation strategy. By the way, the court filing offered some clarification about their new ownership. There are three D&M related entities that are each parties to this action: D&M Holdings, Inc., dba The D+M Group, D&M Holdings US Inc., and Denon Electronics (USA), LLC. From a March 6th filing with the court we learn:
Defendant Denon Electronics (USA) LLC is a wholly-owned subsidiary of Defendant
D&M Holdings U.S. Inc., which, in turn, is a wholly-owned subsidiary of Sound United, LLC. Defendant D&M Holdings Inc. d/b/a The D+M Group is a wholly-owned subsidiary of DEI Sales, Inc. There are no publicly-held corporations that own 10% or more of the stock of any Defendant.
So, D&M's new owners may have something to say about what their strategy will be going forward. But in addition to the change in ownership, D&M just lost their best option for defending this infringement suit. Had the judge declared these patents ineligible, D&M's alleged infringement would no longer be an issue. Now…its an issue.
Of Acrimony & Strategy
It has been a long and arduous road in this litigation, which to us seems particularly acrimonious as far as these types of suits tend to be. There have been multiple letters to the judge complaining of the parties inability to agree on certain elements of the ongoing matter, filings have sometimes had the feel of a personal attack.
Another interesting element to this situation is the fact that DEI/Sound United – D&M's new owners – have wireless products based on PlayFi technology. This has led many in the industry to question what the company intends to do with the HEOS which uses different technology.
Perhaps the correct question is, just how much more is Sound United/DEI willing to invest in this litigation to keep the HEOS line going?



RELATED STORIES
D+M Group Sold From One PE Company to Another
D+M Group Issues Response to Sonos Lawsuit
D&M Fires Back; Asks Judge to Throw Out Sonos Lawsuit
Sonos/D&M Lawsuit Takes a Surprising & Slightly Dark Turn
Sonos Shoots Back; D&M Filings Not Entirely Accurate
D&M Holdings Loses Its First Big Battle in Legal War with Sonos
Sonos vs. D&M Holdings: Both Sides Ratchet Up the Pressure