BREAKING NEWS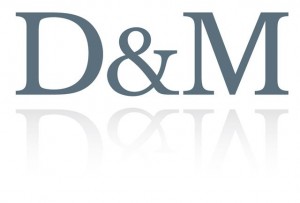 D&M Holdings fired back at Sonos this week, filing papers with the United States District Court asking the judge to dismiss the lawsuit launched against them by Sonos last October alleging patent infringement. Saying that Sonos' complaints, both the original and a later-amended one, "fail to meet the pleading requirements" established by the U.S. Supreme Court, as well as the U.S. District Court.
Likely not the response that Sonos was hoping for, D&M has bounced the case back to the judge for an immediate ruling.
D&M's response included some interesting details…
Sonos, Inc. filed a lawsuit on October 21, 2014 against three defendants: D&M Holdings Inc., d/b/a The D+M Group; D&M Holdings U.S., Inc.; and Denon Electronics (USA), LLC. At issue is the HEOS line of wireless audio systems marketed under the auspices of Denon Electronics and, according to Sonos, infringing on several of Sonos' patents.
In December, Sonos amended their original complaint, expanding the number of patents allegedly infringed upon, as well as expanding their claims of types of infringement. D&M sought a stipulation for an extension of the deadline to file their response, which Sonos agreed to. This Motion to Dismiss, is D&M's first official filing from their side in the dispute.
Not all of the defendants responded…
Interestingly, the motion filed this week was made by just two of the three defendants: D&M Holdings U.S., Inc. and Denon Electronics (USA), LLC. In a footnote, these two defendants noted that D&M Holdings, Inc. d/b/a The D+M Group, has until late March to respond to the amended Sonos complaint and, as such, will enter the case at that time.
In a legal brief filed in support of their Motion to Dismiss, D&M Holdings listed two full pages of legal precedents in support of their arguments, as well as noting several applicable Federal rules and statutes. D&M's 19-page brief suggests in largely technical terms that Sonos' filings fail to meet the baseline threshold that courts have established in order to allow patent cases such as this to continue.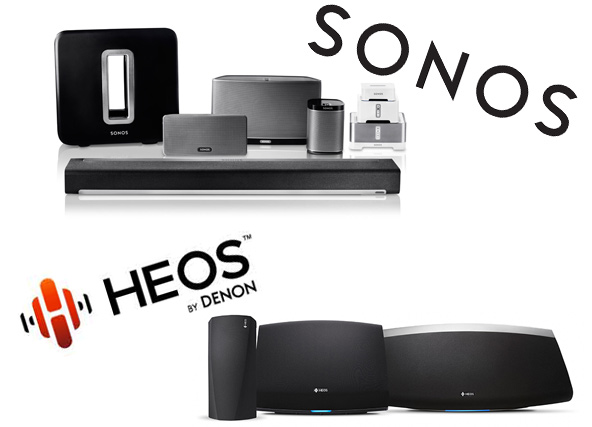 D&M's brief, while quite detailed, makes the following major points in support of their motion:
Sonos' complaints fail to allege sufficient facts to make a "factually-plausible" claim of infringement. According to the brief, Plaintiffs don't have to provide enough facts to prove their case in their original pleadings – BUT, they have to provide enough facts to make their complaint, if accepted as true, at least factually-plausible.
Sonos fails to allege that the defendants had any pre-suit knowledge of their patents or any "intent to induce infringement" ("necessary elements" for a claim of this nature, according to D&M). The brief states that Sonos relies on "general" assertions such as "Defendants…have been aware (or should have been aware)" of the Asserted Patents at issue in this case. In another instance, Sonos' suit said, "…on information and belief, Defendants (a) had knowledge of the [Asserted Patents]." But these kind of general statements aren't enough to push their case forward, according to D&M.
Sonos' complaints fail to provide any facts describing required "mental state" information. By this D&M means that Sonos must not only factually establish that D&M knew of the patents at issue, but also was in a state of mind to infringe upon them. D&M noted, as an example, an excerpt from another case: "Malice, intent, knowledge, and other conditions of a person's mind may be alleged generally." And in another example: "Although 'knowledge' and 'intent' may be averred generally, our precedent…requires that the pleadings allege sufficient underlying facts from which a court may reasonably infer that a party acted with the requisite state of mind."
But…it takes two to tango…
There were a couple of other technical points D&M made in their brief, but the above items are their major arguments. Sonos accused the defendants of "willful" infringement and "indirect" infringement. Each of these forms of infringement have different legal standards applied and D&M argued against them all.
But, as the saying goes, it takes two to tango. We suspect that Sonos probably sees this case quite differently. The company will be allowed to enter their own arguments via a legal brief against this motion from D&M, and they are likely to call the judge's attention to the parts of their complaint that, in Sonos' opinion, provides the factual support for their assertions.
Who is going to win?…
Who will win? We're not attorneys so we can't really offer an opinion as to the likely outcome of  D&M's Motion to Dismiss. On the one hand, courts are typically biased to allow plaintiffs who feel they've been wronged to "have their day in court." On the other hand, our court system is often overloaded with litigants, as the U.S. is the most litigious country in the world. Courts struggle to manage the caseload, and some judges are thought to do so by being pretty demanding that a case meet a minimum threshold to justify tying up the court's resources and time to try.
Another tactic used by courts and judges is to try and force a settlement by the parties as a way to dispose of the case. Many courts actually have processes built-in where cases go to some form of mediation or arbitration to force a resolution.
No matter what, this is likely just round one in a long 12-round prizefight.
RELATED STORIES