We learned Wednesday that private equity powerhouse Bain Capital has apparently found a buyer for D+M Group, selling it off to another private equity company – Boston-based Charlesbank Capital Partners. CCP is the owner of DEI Holdings, a division of which is Sound United LLC, parent company of Polk Audio, Definitive Technology, and Polk BOOM. It is Sound United that will now also take over D+M Group and its brands Denon, Marantz, HEOS by Denon and Boston Acoustics.
See more on what we know about this deal for D+M…
The announcement from Sound United was interesting. In it, they claim that D+M Group "is the largest supplier of audio/video receivers worldwide" and "a leader in wireless multi-room audio." But they are definitely not THE leader in wireless multi-room audio – most in the industry feel that title still safely resides with Sonos.
The announcement also declares Sound United as "the largest supplier of loudspeakers in North America" as well as "a leading supplier of sound bars and wireless music systems." The combined company will be known as Sound United, so apparently all that D&M Holdings, D+M Group stuff goes by the wayside.
Typical Acquisition Double-Talk
There's all the typical acquisition double-talk mish-mosh in the announcement, such as the deal will be "providing synergy opportunities for the existing core businesses" while also "unlocking the potential to expand the product portfolio and market reach." Hmmmm… That sounds exciting, but just what exactly does it mean? They don't go into detail unfortunately.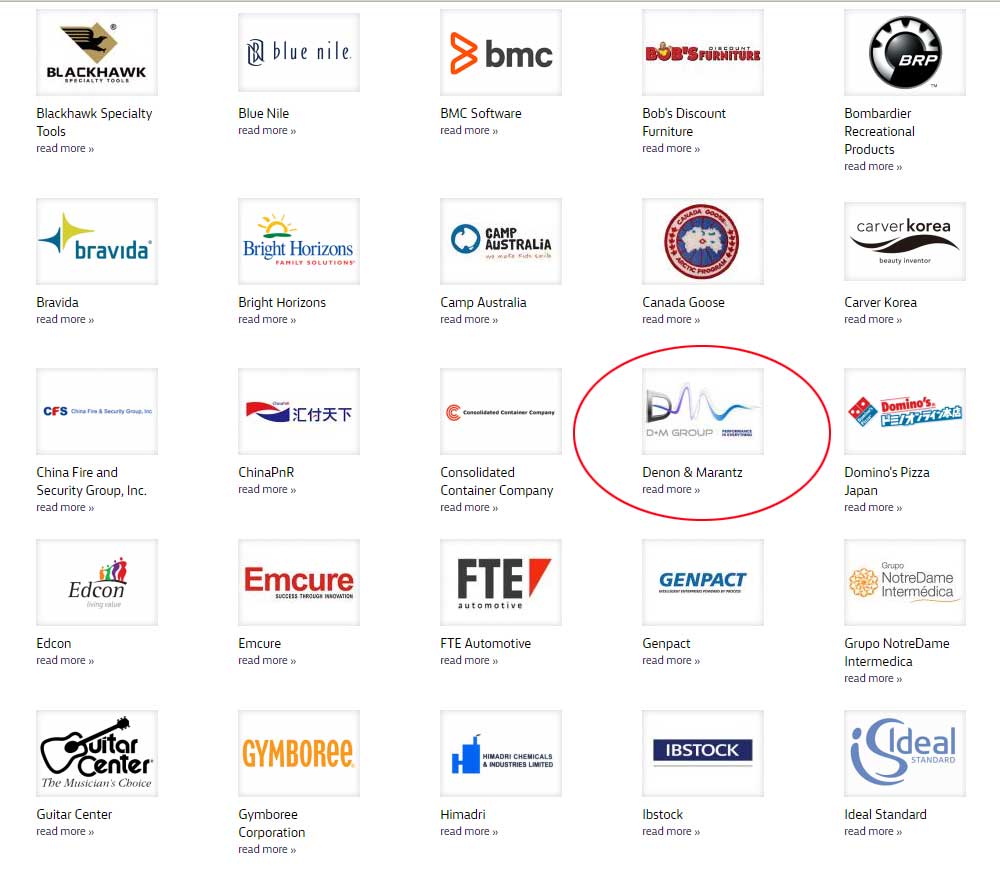 Current CEO of Sound United, Kevin Duffy, will now assume that role for all of the combined brands. He is also, by the way, CEO of DEI Holdings. Digging a little deeper, we discovered a fact that possibly facilitated this deal – at a previous point in his career, Duffy had worked for Bain Capital.
Current D+M Group CEO Jim Caudill is apparently staying on "as an advisor" to the combined companies. The deal closed on February 28th…so it is a done deal. The terms of the deal were not disclosed.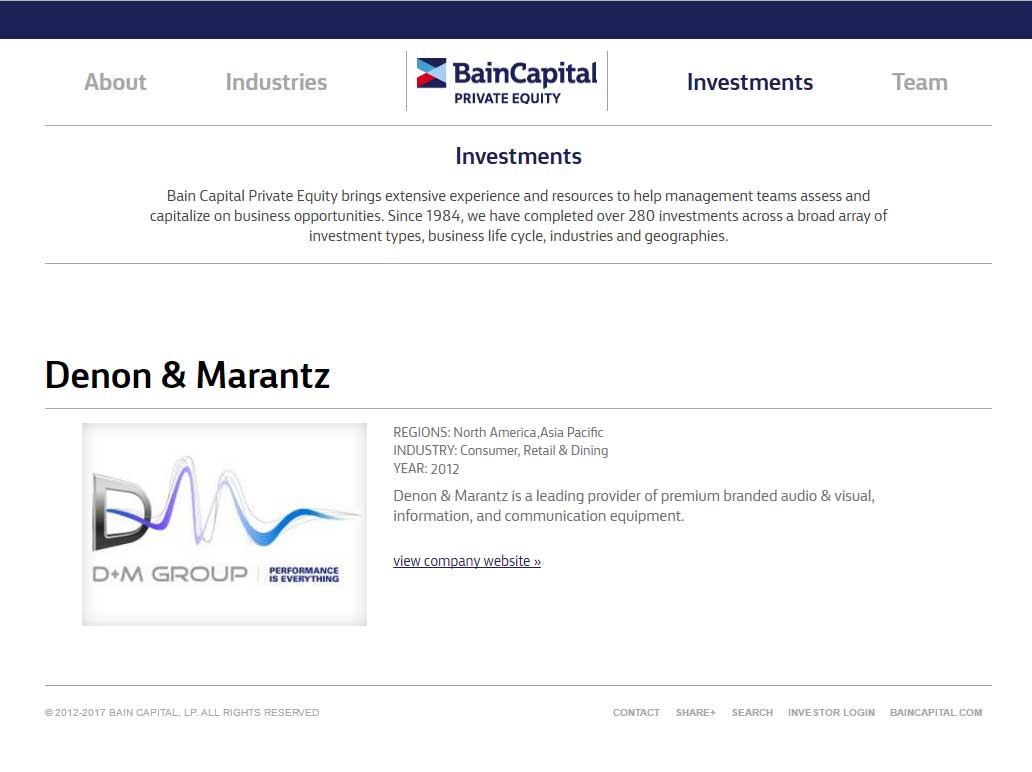 The Parties Comment
"Our existing customers and channel partners will benefit from the enhanced breadth and depth of the combined product portfolio, while our strategic suppliers should be well-positioned to expand with us as we grow," said Kevin Duffy, CEO of Sound United.
Jim Caudill adds: "We believe that this transaction will drive compelling opportunities for our employees, customers, and suppliers, and are looking forward to ensuring the success of the new organization."
Finally, Charlesbank Capital Partners Managing Director Ryan Carroll says: "We look forward to a successful integration building on the cultural similarities, talent, and best practices of these two companies and to a stronger future as one entity."
Let's See What Develops
It is not clear what impact, if any, this change of ownership will have on the litigation between Sonos and D+M . Also not clear is just exactly what steps Sound United plans to take to revitalize the business of the respective companies.
For that, we'll have to watch what develops.