BREAKING NEWS

The legal war between Sonos, Inc. and D&M Holdings, Inc. is really just getting started and already D&M Holdings has lost its first major battle – with U.S. District Judge Richard G. Andrews denying their motion to disqualify the attorneys representing Sonos. The matter, a patent infringement case filed by Sonos in late 2014 against D&M Holdings, Inc. dba The D+M Group, D&M Holdings U.S. Inc., and Denon Electronics (USA), LLC (D&M), is related to D&M's HEOS line of wireless music systems.
See why the judge sided with Sonos in this particular matter…
The judge's ruling must surely be a disappointment to D&M, who in February of this year had filed a seemingly strong motion alleging a "classic case of a disqualifying conflict of interest" related to the fact that Sonos' legal representatives had formerly represented D&M Holdings in patent matters. Their initial filing weaved a disturbing tale of what appeared to be a blatant case of deceit and deception by Lee, Sullivan, Shea & Smith (LS3) – the firm now representing Sonos. The rub? Three of the four principals of LS3 had, at one time or another, worked for D&M Holdings in patent matters.
Although we warned at the time that we only had D&M's side of the story  – even we had to admit that their narrative, if true, "seems like a pretty clear conflict of interest to us."
Two Sides to Every Story
Then in April, Sonos filed their response where we discovered – just like your Mother always told you – there are two sides to every story. Sonos carefully dissected the D&M filing, showing that things weren't quite as they seem.
Much like the scene in the movie My Cousin Vinny, where Joe Pesci tells his cousin how the prosecutor will hold up a playing card in a certain way that it appears to be a brick, but when turned to to a different angle, his case is shown to be as thin as the card – Sonos showed how D&M's filings presented the chronology in a certain way, but when examined further "were not entirely accurate."
Rules and Ethics
D&M's original filing alleged direct violation of certain court rules of procedure, and beyond that, inferred unethical behavior. But Sonos' response was worded in a pretty straight forward and unemotional manner. While they disputed the rules violation – the crux of the Sonos response was this: the specific lawyers that D&M was complaining about had done no actual work on D&M patents since 2009. This is well before the company began work on a wireless system in 2012 that eventually launched the HEOS line in 2014 in competition with Sonos.
That argument appeared to carry much influence with the judge, who said in an opinion memorandum accompanying his order denying D&M's motion to disqualify:
Mr. George Lee began working on patent litigation matters for Defendants [D&M Holdings] in 2002 but stopped in March 2009. (Jd:if 8). Mr. Sean Sullivan worked on patent matters for Defendants between 2003 and mid-2007. (D.I. 36'if 8). Mr. Rory Shea only worked on two assignments for Defendants, one as a summer associate in 2005 and another as an associate in September 2006. (D.I. 34·if 8). Mr. Dan Smith never performed any work for Defendants. D.I. 35 if 8).
Concurrent Conflict
Summing up his thoughts on the D&M allegation, the judge wrote: "None of the Lee Sullivan lawyers has had an actual concurrent conflict of interest in the present case."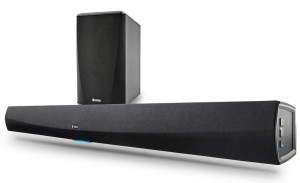 Keep in mind, it is not necessarily a conflict to have one law firm represent two different companies that happen to be competitors in the marketplace to some degree, or on some products. The issue tends to be more specific to the individual lawyers. It would be inappropriate for the same attorneys to work on opposite sides of the same matter in dispute.
The judge, who during this phase of the dispute is acting as a finder of fact, found that "an actual concurrent conflict of interest" had not actually occurred. This finding pretty much gutted the whole filing. [Keep in mind we are NOT lawyers, so comments like this are our own analysis.]
Judge Declined to Accept Certain D&M Materials
Interestingly, the judge's opinion noted that D&M Holdings had offered him ex parte materials. Ex parte material is information provided to the judge that likely favorable to their position, but has not been entered as evidence. But the judge "declined to take any ex parte submissions from Defendants" even though he notes that it may have actually supported their case. His decision was based solely on evidence on record.
The remaining issue was a claim by D&M that LS3 violated another rule, Rule 1.9, governing conflicts of interest related to conflicts with former clients. Here, the judge determined that the matters that the LS3 principals worked on for D&M were not the "same" or "substantially related" to the matters in which they are representing Sonos.
"Thus, I do not believe there is any evidence that the Lee Sullivan attorneys' representation of Plaintiff [Sonos] in this case is substantially related to any of the work previously performed for Defendants. Therefore, the Lee Sullivan attorneys have no actual or imputed conflicts of interest, and I will not disqualify them," the judges memorandum concluded.
Moving to Mediation
Finally, the case has been moved to ADR – alternative dispute resolution. This means that both parties will attempt to settle the matter before a mediator – outside of the purview of the this lawsuit before the court. The mediator in this case is listed as Judge Thynge. If the parties are unable to resolve their differences before the mediator, then the matter will return to the court for ultimate resolution.