BREAKING NEWS


Earlier this month, we reported that D&M Holdings U.S., Inc. (D&M) [and Denon Electronics] had responded to the patent infringement lawsuit filed by Sonos, Inc. (Sonos) this past October by asking the judge to dismiss or throw out the case. Now, in a surprising twist of events, D&M has followed this initial left jab with a right uppercut that may result in Sonos' attorneys getting knocked out of the case altogether – whether the judge dismisses it or not.
See more on this surprising – and slightly unusual – turn of events…
D&M Holdings has filed papers with the U.S. District Court in Delaware requesting that the judge disqualify the law firm of Lee, Sullivan, Shea & Smith (LSS&S) – Sonos' attorneys – from representing them. D&M also asked the judge for an IN CAMERA review of confidential documents related to this new motion. An IN CAMERA review is basically a meeting in the judge's chambers with attorneys for both sides present, where D&M will physically show documents to the judge for review, rather than filing them in the court's system as is the case with most documents associated with litigation.
And why does D&M want Sonos' attorney's disqualified? Because three of the four attorneys in LSS&S were, up to just a few short months before Sonos filed suit against D&M, actually representing D&M in patent and trademark matters. In the clear and outraged eyes of D&M, these attorneys are in a clear conflict of interest, using confidential data and knowledge they gleaned from years of representing D&M in patent matters…to partner with Sonos to attack D&M on patent matters.
Will the court see this conflict of interest?…
"This is a classic case of a disqualifying conflict of interest," D&M's filing says. "Under circumstance[s] like these, lawyers cannot avoid their ethical responsibilities by the simple expedient of switching law firms and then acting adversely to their clients or former clients."
D&M's filing lays out a somewhat twisty tale in which they first sense, and then conclusively discover, this betrayal by their former attorneys, who are now representing Sonos. Sonos has not yet filed a response to this Motion to Disqualify – or for that matter, the Motion to Dismiss – so we only have D&M's side of the story for now.
However, the filings allege a troubling trail of apparent deceit and deception by their former attorneys, including the law firm of McDonnell Boehnen Hulbert & Berghoff LLP (MBHB), and individual attorneys identified as George I. Lee, Sean M. Sullivan, and Rory P. Shea. Prior to forming LSS&S, these individual attorneys worked for MBHB, a law firm specializing in patent and trademark law – and also D&M's attorneys from 2002 – 2014.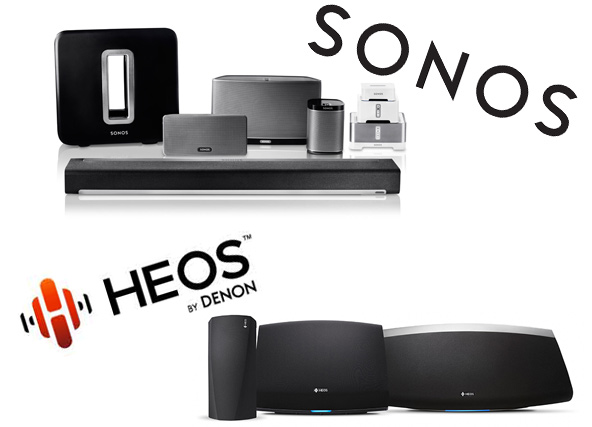 The fuse was lit in June 2014…
In a declaration filed with the Motion to Disqualify, David Meisels – D&M's Vice-President and General Counsel – said in June 2014 he received a phone call from Brad Hulbert of MBHB who informed him "that D&M was not sending MBHB enough business for D&M's relationship with MBHB to continue." In other words, "MBHB fired D&M as a client."
After 12-years of representation, this unexpected move seemed an ominous turn of events as Meisels added that "D&M became concerned about the possibility of litigation, particularly because D&M knew that former MBHB attorneys were working at Sonos as in-house counsel." Yes, that's right – D&M had learned that two attorneys from their patent law firm MBHB, Paul Kafadar and Mark Triplett – were now serving as in-house counsel for Sonos.
Representing both D&M and Sonos…
But what D&M didn't know at the time, and only learned recently, was that their patent law firm MBHB was simultaneously representing both D&M and Sonos for around two years. Considering that MBHB had intimate and detailed knowledge of both companies product lines – this seems like a pretty clear conflict of interest to us.
Anyway…remember that phone call that Meisels received in June 2014 where MBHB fired D&M as a client? Something else had happened in June 2014 as well. In fact, Strata-gee.com had actually reported on it…D&M officially launched HEOS, the subject of Sonos' lawsuit, in June 2014. Simply a coincidence? From D&M's filings, it doesn't look like they think so.
Empty assurances, and an approaching storm…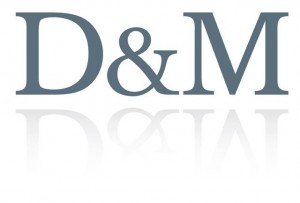 Meisels says in his declaration that in the June conversation with Hulbert, and again in a follow-up conversation in July, he raised with Hulbert the question of a conflict of interest. Hulbert, Meisels says, assured him "that no conflict of interest existed nor was any conflict foreseen."
Then, just four months later, D&M is hit with the patent infringement lawsuit from Sonos, filed by the same MBHB attorneys that had previously represented D&M in matters such as this. D&M immediately informed MBHB that this was a clear conflict of interest. On November 19th, MBHB withdrew from the lawsuit.
The matter should have ended there – but, as D&M's documents allege – it didn't. In December, MBHB attorneys George Lee, Sean Sullivan, Rory Shea – all attorneys who at one time or another worked on patent cases for D&M – left MBHB and joined forces with John Dan Smith, III to form LSS&S. And LSS&S became Sonos' representation in this case in January.
Houston, we have a problem…
"In handling these cases [patent matters] for D&M, Lee and Sullivan learned not only about D&M's technology, but also about how D&M operates its business, develops technologies, responds to competitors, prosecutes patents, defends patent infringement litigation, and develops settlement positions," D&M said in their filing.
D&M goes to great lengths in documents associated with their motion to offer a long list of patent litigation that D&M had been involved with, taking care to note which of the LSS&S lawyers worked on which case. D&M also noted how much money MBHB had been paid for all of this representation over the years (although the specific numbers were redacted from the public court filings.) All of this serves to demonstrate the depth of relationship between D&M, MBHB, and the individual attorneys.
Did you know lawyers have a code of conduct?…
Courts maintain codes of conduct for lawyers, and conflicts of interest are generally forbidden. However, "motions to disqualify are 'generally disfavored.'" So there tends to be a threshold that the egregious behavior must exceed, before the court will contemplate disqualifying attorneys.
Until Sonos files its response to both of the standing D&M motions, it is not entirely clear just how strong D&M's position is. But reading through the filings associated with both the Motion to Dismiss and the Motion to Disqualify gives one a sense that this matter is not just one of gentlemanly debate…the gloves are clearly coming off.
RELATED STORIES
D&M Fires Back – Asks Judge to Throw Out Sonos Lawsuit
D+M Group Issues Response to Sonos Lawsuit