After the Wall Street Journal revealed late last month that United Technologies Corp. (UTC) was in talks to potentially acquire Nortek, Inc., we questioned why UTC would even want to acquire Nortek. Within days of our post, investment advisory firm The Motley Fool (TMF) also raised the issue in a post last week about this not-quite-so-obvious marriage. Well, maybe it's more like a dalliance than a marriage…at least at this point.
We found the Motley Fool's analysis interesting – both in their clear-eyed assessment of Nortek and why the acquisition may in fact make sense for United Technologies.
See more on this Motley Fool discussion of the potential UTC-Nortek deal…
Shortly after our story ran, we received emails from several in the industry who were figuratively shaking their heads over the endless stream of seemingly illogical investments from companies moving millions or billions of dollars to buy a dream…often leading to an ugly nightmare when reality hits. Some suggested that UTC executives were stupid or crazy. We doubt that they are either.
When matters transpire in a way that, to those of us on the outside, appear illogical – it often is because there is a hidden agenda, or factors not publicly known, driving the decision. With private transactions, this is almost always the case. However, when it is a transaction between two public companies, there is supposed to be a little more transparency.
Reading Tea Leaves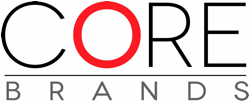 But securities law gives companies a lot of leeway when in the heat of deal discussions. So while we all wait for the public pronouncements of either a deal being done, or both sides going their own way – we are left to our own devices to try to comprehend the logic. It's a little like trying to read the tea leaves, an inexact science…
Nortek is the parent of Core Brands, a leading company fielding a roster of prominent brands that have an impact on the custom integration industry. Some of the nameplates in the Core Brands' stable include: Niles, SpeakerCraft, Xantech, Elan, Panamax, and more. At one time, a few of these brands were cornerstones of our industry. Now…not so much.
Where's AVC?
In presenting Nortek to their audience, The Motley Fool reviewed the company's five major segments – presenting them in size order (from largest to smallest) which clearly showed that their segments involved with air conditioning and air handling were the three largest divisions of the company. Security and Control Solutions was the second smallest segment followed only by Ergonomic and Productivity Solutions segment.
These five major segments, the analysis noted, "range in size from $300 million to $600 million" in annual revenue. Nowhere to be found in this analysis, was a discussion of the AVC segment – which is so small, it apparently escaped their notice.
Like we did, the Motley Fool discussion noted that Nortek has a market capitalization of $1.39 billion (including an increased stock price since our story). Nortek's total revenue is $2.5 billion annually with about a 4.8% operating profit margin.
A Much Larger Conglomerate

They also noted how UTC, with a $80 billion market capitalization, is a "much larger conglomerate doing business in everything from elevators to aircraft engines." The largest business segment for UTC is their Climate, Controls, and Security segment which generates revenues of $16.8 billion out of a total $65.1 billion in annual revenue.
While Nortek's revenues would be a nominal addition to the overall company, it would be a somewhat more meaningful contribution to the Climate, Controls, and Security segment. But even considering that point, the Fool asks again, "But should it buy Nortek?"
Why this persistent question mark? Because, the Motley Fool analyst says:
"…you see, Nortek is a bit of a train wreck. Unprofitable today, it's recorded net losses in each of the last two years – and four of the past five. At first glance, Nortek hardly looks like something worth buying in the middle of a market meltdown."
$9 Billion in Cash Burning a Hole in His Pocket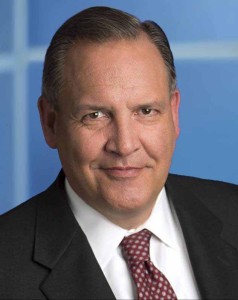 But UTC's new CEO Gregory Hayes has already begun a major restructuring of the company – including recently selling off one of its former crown jewels, the Sikorsky helicopters division to Lockheed Martin for $9 billion. One thing Wall Street hates is companies sitting of a huge hoard of cash – something that even got Apple in trouble a couple of years ago. Wall Street wants to see that money "working."
Hayes has let it be known that this cash would be used for, among other things, acquisitions – so that $9 billion may be burning a hole in his pocket. Not only that, but if you carefully adjust the tint on your glasses to a rosier color, the Nortek deal could make sense the report suggested.
Where's Does TMF See Logic in this Transaction?
TMF's analysis goes on to suggest that – depending on how things transpire – this transaction could work for UTC. But for that to happen, first "you [have to] believe that United Technologies can do a better job with…Nortek's $2.5 billion revenue stream than its current owners have managed."
Nortek, if acquired for today's valuation of $1.4 billion, could be a nice bargain, TMF suggests. That amount would work out to only 0.6 times Nortek's annual revenues…cheap, in corporate America's way of thinking.
If Operating Profit Margin's Can Be Improved
Finally, TMF notes that although Nortek appears unable to earn a net profit, they are generating operating profits – currently about $123 million or 4.8% of revenue. If UTC could adjust post-acquisition Nortek operations such that it earned the same 16.5% operating margin of UTC's Climate, Controls, and Security segment – then it would generate more like $413 million in operating profits.
Under those circumstances, the deal "sounds like something worth paying $1 billion and change for," The Motley Fool says. However, how likely those very specific circumstances are to transpire is impossible to say at the moment.
See the entire Motley Fool analysis here…