The Wall Street Journal broke the news yesterday that United Technologies Corp. is in talks to possibly acquire Nortek, Inc. Nortek is best known in our industry as the parent company of Core Brands, a collection of several prominent lines – such as Niles, Elan, SpeakerCraft (and others) – that are focused largely on the custom integration business, but also produces commercial and residential HVAC and air handling equipment. United Technologies is a large conglomerate with diversified holdings such as Pratt & Whitney jet engines, Otis elevators, and Carrier air-conditioning equipment.
See more on what we know so far on this potential deal, which isn't much…
After the Wall Street Journal story ran on Thursday, Nortek's stock immediately jumped, finally settling at a price more than 17% higher than their previous closing price. Nortek investors, apparently, were quite excited at the prospect of the company being sold.
As we recently reported, Nortek saw its stock tank 6% in just a matter of hours after they reported their fiscal Q2 results earlier this month which showed a sales decline, a $2.3 million loss – and announcements of more restructuring as new problems emerged in more business units. While the company noted it had reduced its losses, word of a double-digit decline in their once high-flying Security & Control Solutions segment sent a chill through investors.
Not a Match Made in Heaven

At first blush, this potential deal doesn't appear to be a match made in heaven. Yes, there are some mutual business interests – UTC's Carrier air-conditioning division and Chubb security systems match up with similar products at Nortek. But UTC is a much, much larger company. With a market capitalization of $86 billion, UTC dwarfs the much more diminutive Nortek with a market capitalization of $1.2 billion.
UTC's second quarter results, reported in July, were disappointing for their investors as well. According to the WSJ story, the company reported a 5% decline in sales and were forced to cut its annual earnings forecast. Like Nortek, shares of United Technologies stock plunged 7% after their results were announced.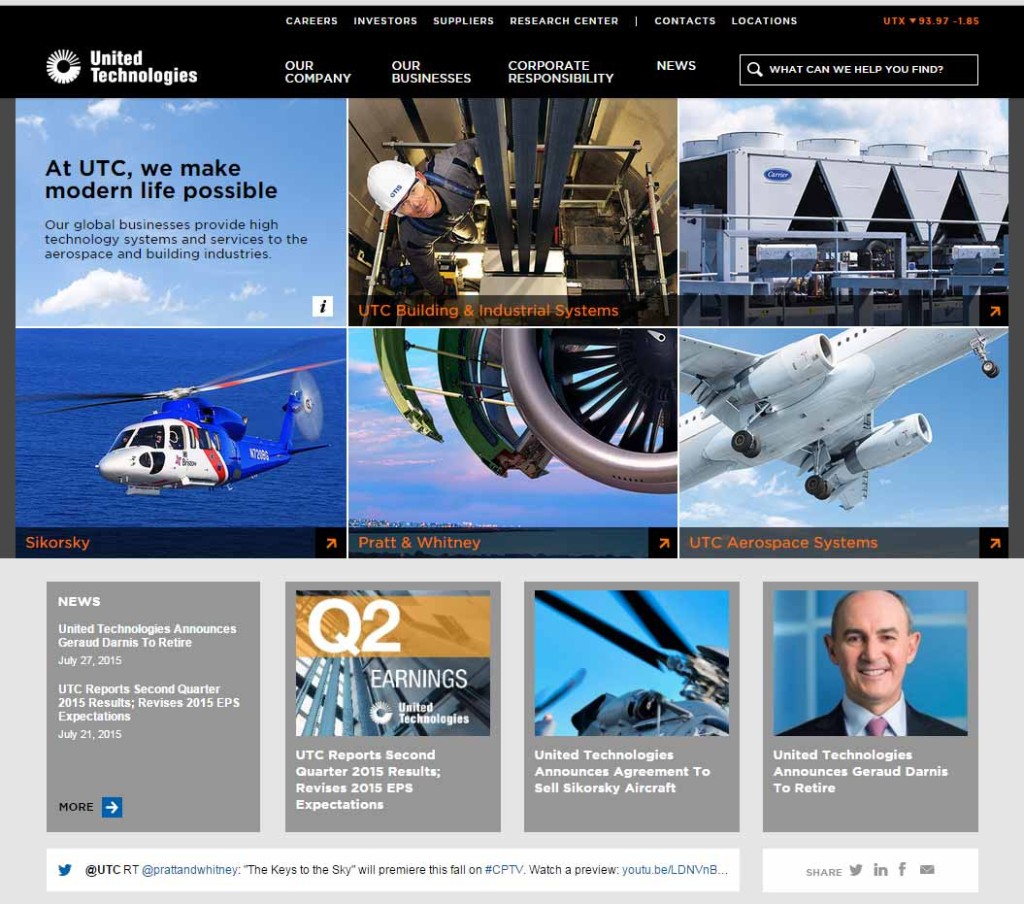 Common Themes
We couldn't help but notice common themes between the two David & Goliath entities. First, both had disastrous Q2 results, both saw their stock value plunge as a result, both are highly diversified conglomerates with struggling divisions, and both have been involved in aggressive restructurings.
Greg Hayes, United Technology's new CEO since November, has already begun a major restructuring program at the huge company. Recently, he: 1) sold off the Sikorsky helicopter unit; 2) announced a reorganization of their commercial-building-equipment division; 3) announced his intention to restructure the upper management of the company; and 4) said that the elevator division needs a shake-up to improve its performance.
A Lingering Mystery
One large mystery is what UTC would want to do with Nortek's faltering technology holdings outside of the 2GIG security business. Of course, we are still early on in this story – it is entirely possible that a deal may not materialize from these discussions anyway.