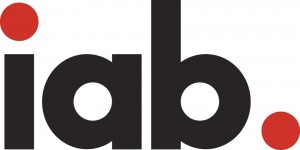 According to new data released by IAB Internet Advertising Bureau, total revenues from online advertising hit $9.3 billion in the third quarter of 2012. This is the highest level of revenue from Internet advertising ever and is hailed by the organization as a significant milestone for the digital media industry.
See more details as business continues to turn to digital advertising to drive business…
The revenue figures for the third quarter not only represented an increase of 6% over the second quarter level of $8.72 billion…but was an even more impressive increase of 18% year-over-year as compared to the third quarter of 2011 which came in at $7.8 billion.
The data is compiled by IAB in conjunction with PwC US and the release announcing the new historic revenue level was positively breathless in hailing the achievement for the movement towards the digital advertising media and away from more traditional forms of print or broadcast advertising.While the data shows an almost ceaseless march upward in revenues from online advertising, there was a small downturn in 2009. Other than that, Internet advertising has been almost growing at a pace that belies the sluggish economic environment that businesses find themselves in.
The IAB released a chart of quarterly ad revenue in dollars, tracked since 1996.
"These historic investments in interactive point to the strong results that marketers are receiving from digital marketing," said Randall Rothenberg, President and CEO, IAB in a prepared statement. "It is a highly effective medium for interacting and engaging consumers, who are no longer passive, but are active participants in contemporary media online, through social media, and on-the-go with mobile."
The data compiled by the IAB is considered very reliable due to the fact that the company relies on data reported by companies selling advertisements on the Internet. Their research includes revenues from web sites, commercial online services, free email providers, and all other companies selling online advertising.
"This uptick goes beyond a significant year-over-year increase at 18 percent, and also shows a climb from last quarter as well," said David Silverman, a partner at PricewaterhouseCoopers, LLP. "Clearly, digital advertising is continuing its positive trajectory with incredible momentum as it heads into seasonally strong Q4."
For more information on the IAB, visit: www.iab.net.