Just 'Early Stage Talks' to 'Explore Opportunities;' No Mention of Agreement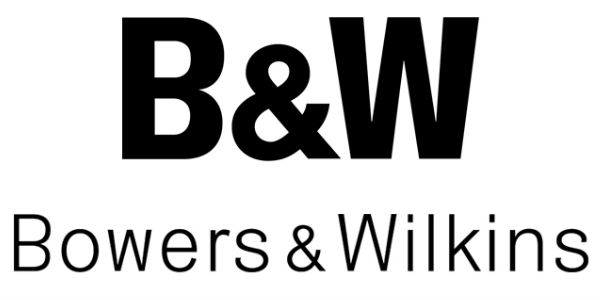 Late in the day yesterday (Friday), Strata-gee told you about an announcement from top multi-brand audio provider Sound United, saying they had reached a preliminary agreement to acquire Bowers & Wilkins (B&W), a leading high-performance, high end audio loudspeaker brand. It was big news that represented another step in a long saga of B&W looking for a new home, after a previous deal with EVA Automation and its CEO Gideon Yu fell completely apart.
Now as I write this today, B&W has released a rare Saturday morning press statement that gives the same news – but from the B&W side of the deal…a statement that seems shaded differently than the Sound United characterization.
Read more on B&W take on the situation with Sound United…
Bowers & Wilkins took the rare step today – Saturday – of releasing a formal statement in apparent response to Sound United's announcement yesterday that the parties were signatories to a letter of intent for the acquisition of B&W. The statement was succinct, just three paragraphs long, but tightly packed with their take on this latest development between the parties.
B&W's statement said that it "has begun early stage talks with Sound United LLC…to explore opportunities for the two businesses to combine."
"Discussions between Bowers & Wilkins and Sound United are at an early stage with a view to consolidating our premium brands into a new group offering even better consumer opportunities. If our discussions are successful, combining Bowers & Wilkins' engineering and manufacturing expertise in the premium category with the breadth of resources and capability of Sound United could certainly be a transformative step for both brands. It would allow the Bowers & Wilkins team even greater opportunities to focus on what we do best – building the industry's finest loudspeakers."

Geoff Edwards, CEO, Bowers & Wilkins
Oddly Specific Add-On
The B&W statement added that – "should the two brands decide to move forward, Sound United would acquire all worldwide third-party distribution and licensing agreements under which Bowers & Wilkins premium audio products are currently sold." An interesting and oddly specific add-on statement to the whole story.
Perhaps more importantly, in the B&W statement, there is no mention of an agreement…letter or otherwise. Oversight?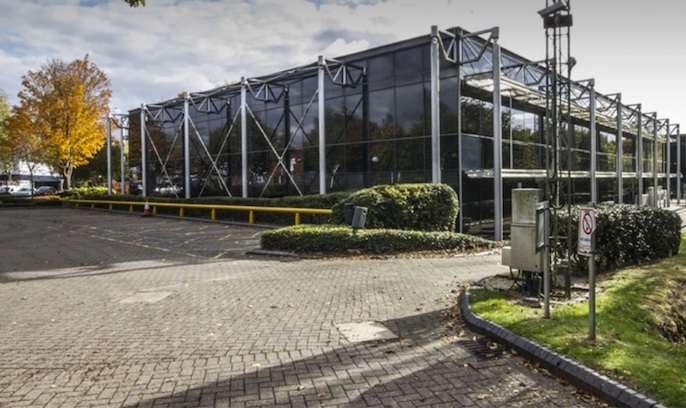 Something's Going On Here Beyond That Which Meets the Eye
OK…I may be wrong…but in less than 24-hours, I have come to believe that there is something going on here…something beyond that which meets the eye. Some kind of meta layer to what we're learning about a potential big deal between Sound United and B&W announced just yesterday.
To be sure, the statement from B&W released today, on a fundamental level, presents the same set of facts about the two companies discussing a potential partnership. In some respects, it even goes beyond the Sound United announcement with added specific details about just what such a partnership means for B&W and its related parties.
Why Did B&W Feel This Statement was Necessary?
Still, I wondered why B&W felt the need to put out a statement that – on the face of it – seemed to duplicate the existing Sound United announcement. Was this corporate ego? B&W is famous for a past elevated nose-in-the-air, we-are-superior-to-all-others attitude. Or was there more to it than that?
So I decided to dig deeper and really look more closely at the language and the flow of how B&W chose to articulate their version of this story vis-à-vis the Sound United version. I may be needlessly "reading the tea leaves here," but as someone who has been involved in a lot of deal making – both as a participant, and as a reporter – I feel there is a detectable difference between how each of the parties to this potential deal are presenting the situation.
First Clue: A Mutual Deal Announced by Just One Side
First, when Sound United circulated a press release announcing the preliminary deal between the parties, I noticed that this was a one-sided announcement. There was absolutely no perceivable participation by B&W in that announcement…such as a supportive quote from a B&W executive.
Now there is no law mandating that both parties must participate in any public announcement of a mutual agreement, but that is the more common practice. I can't say that I have NEVER seen a one-sided announcment of an ostensibly bi-lateral agreement before…but it is the exception, not the rule.
So I have to admit, the fact that this was presented on a one-sided basis, caught my attention.
Second Clue: B&W Seemingly Caught Unprepared
Also catching my attention was the fact that Sound United distributed that announcement at the end of the business day on a Friday. This is highly unusual and most PR professionals avoid distributing news going into a weekend – preferring instead to wait until the following Monday to get more play out of the weekly news cycle.
On top of this, I definitely got the sense that B&W public relations people seemed surprised by this announcement. Or at least it appeared that they had no reason to expect a big media response at that time.¹ Normally, both teams on the field are prepared to engage when the ball – so to speak – is kicked off. That didn't appear to be the case in this situation.
Given the professionalism of both of these companies, and their PR and marketing folks, it is quite hard for me to look at these matters as purely coincidental.
Third Clue: B&W Releases a Formal Statement, on a Saturday
The strangeness of this whole situation continues when I receive a formal statement from B&W…on Saturday morning. Again, I have occasionally received important information on the weekend…but it is exceedingly rare. Usually, it is connected to some type of major event – someone died, a business was destroyed by a natural disaster, or there is news emanating from a weekend tech trade show, for example.
The oddity of the circumstances are just too great for me to ignore them – or to not tell you about them. AND…they continue…
Fourth Clue: Both Announcements are in English, But are They Speaking the Same Language?
With this fog of oddity hanging in the air, I decided to take a close look at the language of the announcements. The first noticeable difference was in the headline of each release. For those of you whom may not be involved in regularly making public announcements, you may not be aware of how important headlines are…but they are crucial.
Typically, the headline is so critical to the impact of the announcement that it is often vigorously debated by the company and its public relations (PR) professionals extensively. The headline sets the tone for the entire release – and is designed to get your attention.
The headline for the Sound United formal announcement was: "Sound United Enters into a Preliminary Agreement to Acquire Bowers & Wilkins." [See the entire Sound United release here…]
The headline for the Bowers & Wilkins statement released to the media this morning (Saturday, June 13, 2020) is: "Bowers & Wilkins in Talks With Sound United." [See the entire Bowers & Wilkins statement here…]
Did You Detect the Difference?
Did you detect the difference there? Let me highlight the language differences – Sound United is in "…a Preliminary Agreement to Acquire Bowers & Wilkins." And Bowers & Wilkins is "…in Talks with Sound United." I don't know, but if I were a betting man, I would say B&W just pushed back a little against the characterization of this situation as an agreement for acquisition. They don't say it is NOT an acquisition…but they don't say that it IS an acquisition either.

Oh, I know, Sound United didn't actually SAY THAT it was a done deal…they called the agreement a "letter of intent"…and said that the deal was contingent upon "ongoing discussions, confirmatory diligence, regulatory approvals, and other required consents." But the language employed by their headline tends to evoke a certain image or vision of this deal sounding like this deal is really real (intentional redundancy). On the other hand, the headline of B&W's statement makes the situation sound more like: Hey…we're just talkin' here.
I could go on to dissect more of the language of the two statements…but you get the idea. Whatever the situation is, it will be interesting to see how it further develops.
You can count on Strata-gee to report anything meaningful we are able to learn.
Read the entire announcement from Sound United here… and see more on the company by visiting www.soundunited.com.
Read the formal statement from Bowers & Wilkins here… and learn all about their technologies and products at bowerswilkins.com.
---
CHANGE LOG
¹ – June 13, 2020 – This sentence was changed to more accurately reflect intent. It was originally posted as "Or at least they were looking unprepared for a media response."