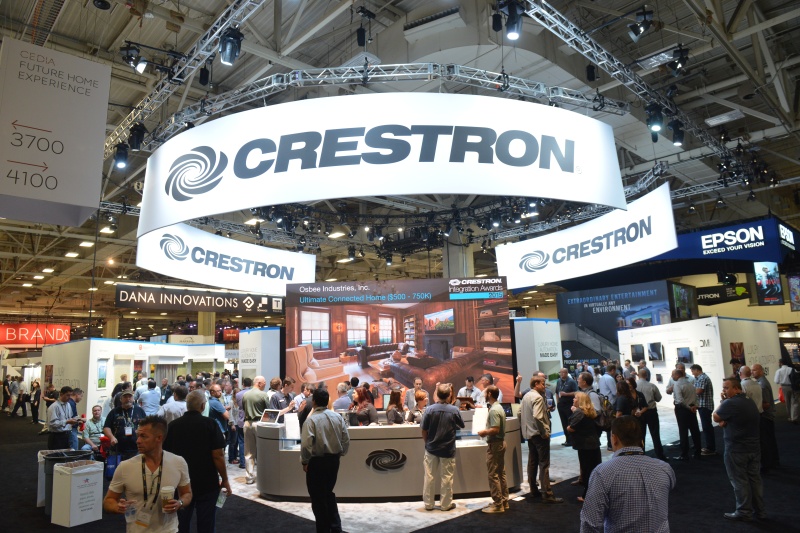 For the last two and a half years, many industries have struggled with supply chain issues – especially Tech. During that period of time, I've heard over and over from integrators who were furious at one company or another for failing to deliver on their open orders. I've heard expletives hurled at pretty much every brand in the industry…including Crestron.
Now, in a letter to dealers from Crestron Chief Operating Officer Daniel Brady, dealers are being told that the company is "in a better position now than ever before."
See more on Crestron's letter to dealers
In various press presentations, or on earnings calls with analysts that I've personally participated in over the last couple of years, I've heard over and over the steps companies are taking to address supply chain issues. For those of us in Tech, the supply chain challenges are largely centered around two major elements – component shortages (such as chips that are the brains of the gear we make) or transportation issues (such as COVID-closed or backlogged ports, or trucking shortages). Both of these factors complicate the process of manufacturing and shipping technology products.
Supply Chain Challenges Impact All Manufacturers, Even Apple
Adding to the problem were huge surges in consumer demand creating a recipe for disaster. All manufacturers are facing the same challenges. Don't let anyone fool you – no one has a magic solution or any kind of advantage over their competitors.
Consider, for example, the case of Apple, Inc. Recently, the company made the unusual decision to halt production on a brand new line of iPads that they had literally just announced so they could strip out the processors for use in the even more important iPhone production. Despite that dramatic action, they admitted that there would still be a shortfall in the production of iPhones in the range of tens of millions of units. This is one of the largest and most profitable companies in the world – and they are dealing with the impact of supply chain issues.
Integrators Have Complained About Order Fill of Most Brands
As I said earlier, I have heard integrators rail about just about every brand in the industry. Crestron was not spared. I offered a detailed description of the company's strategy for dealing with the supply chain challenges in part 2 of my interview with new Crestron CEO Dan Feldstein late last year.
So when I heard there was a Crestron communication to dealers on the topic, I was immediately interested. The goal of the letter, I was told, was to offer a list of actions the company was taking to mitigate the impact of supply chain disruptions. I was able to obtain a copy of the communication and was very interested in comparing this new list with what I was told in person back at the end of 2021.
Optimistic Dealer Letter Penned by Crestron's COO
Two things immediately struck me about this communication. First, it was quite optimistic, as dealer communications tend to be, but much more optimistic than I've experienced when speaking with most suppliers about the supply chain. And second, while there were some items on this list that I recognized, others were missing. Why?…I wondered. Were these tactics discarded as ineffective?
The letter opens with a very upbeat intro:
Valued Partner,

Over the last couple of years, we have tackled supply chain challenges from several different angles. While challenges remain, many of the steps we have taken are starting to show both promise and progress. I can say with great assurance that we are in a better position now than ever before.

Daniel Brady, Crestron COO in opening paragraph of a letter to dealers
Five Actions to Mitigate Supply Chain Issues
From here, Brady offered five specific examples of the actions the company is taking to get supply chain matters under control.
To meet the increased demand for our Crestron Flex video conferencing systems, we have entered into a supplier partnership with Dell Technologies. We have already received thousands of units and will begin shipping against open orders in the coming weeks.
Anticipating continued strong demand, we have increased investments in raw materials by 6X and leased more warehouse space to house it all. With this available inventory we can start building finished products as soon as we receive the most supply-constrained materials.
In addition to raw materials, we have added headcount, floor space and more testing capacity so our factories are ready to scale and move quickly once we receive the components we need.
We continue to redesign and reengineer our products, including Crestron Flex kits and DM NVX® products to maximize the products we can build with the component allocations from our partners.
We have deployed teams dedicated to key suppliers and Defense Priorities & Allocations System (DPAS) Rated orders-allows Crestron to "cut the line" at component manufacturers.
Innovation Continues
Brady finished the note with a quick review of some of the recent innovative initiatives of the company that offers new opportunities for dealers, including the acquisition of 1 Beyond intelligent video technology, the fact that Crestron Flex kits with Jabra soundbars are now Microsoft Teams and Zoom Rooms software certified, and more.
Brady then closed: "As we have shared previously, supply chain issues will continue to be a challenge for some time. And, while we cannot forecast the changes to come, you can rest assured we will continue to work diligently and with ingenuity to meet your needs."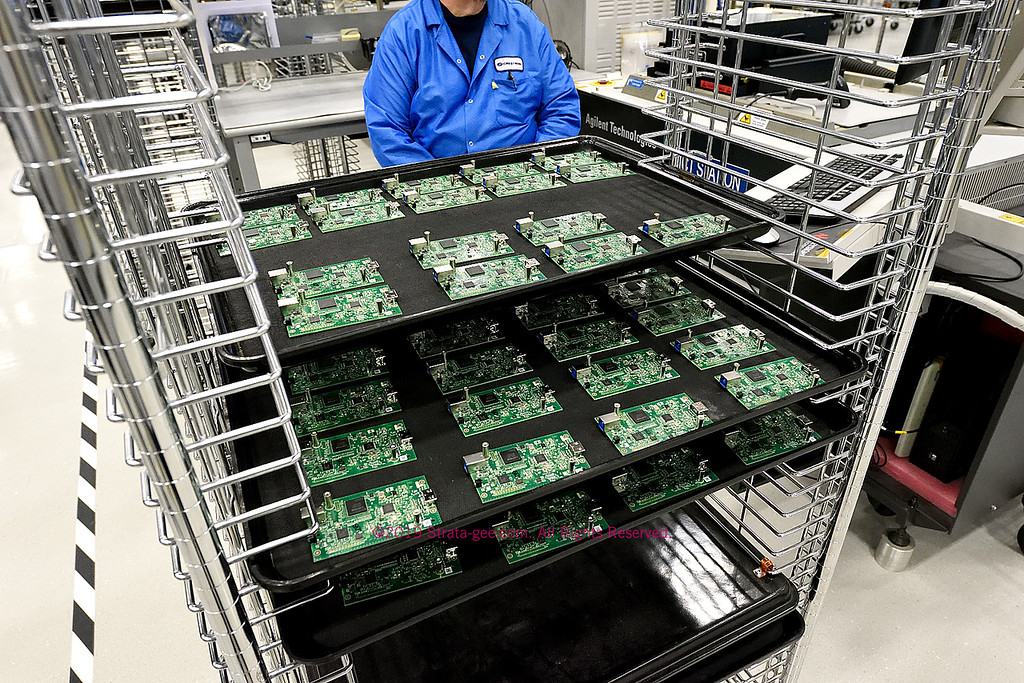 Offers Dealers Detailed Delivery Estimates
Not mentioned in this note is the fact that the company has been offering detailed, item-by-item estimates on anticipated delivery windows on dealers' outstanding orders. (This was probably not mentioned because dealers were already aware of this fact.) This has helped their dealers to better plan installations around expected delivery. Of course, no estimate is guaranteed…continued supply chain issues makes it almost impossible to guess what will happen next. But Crestron tells me they work hard to be conservative with these estimates as they realize dealers are relying on them.
The bottom line is that from this note, we learn that Crestron has taken aggressive, cost-heavy actions to intervene and mitigate the impact of supply chain issues on their dealers. Much of what they describe here would be beyond the capability of many manufacturers, especially smaller secondary suppliers.
Still a Long Road Before Returning to Normal
Other companies are also taking actions to fight supply chain issues – some like these, while others are different. From all we've learned about the variables driving supply chain issues, it's going to be a long time before we are back to normal.
But as bad as things can get, it's worthwhile to note that efforts like these from Crestron and others help to mute the worst of what the supply chain throws at us.
Learn more about Crestron by visiting: crestron.com.