Our good friends over at JD Systems – a New York-based integrator that does both commercial and residential installations – put up an excellent post on their blog on a very sensitive topic. No, not sex…not drugs…it was on PRICE! The blog discussed the results of the J.D. Power and Associates survey we reported on earlier that sought to determine the factors that motivated consumers to purchase an HDTV. [BTW, many thanks for the mention J.D.!]
How to move customers from PRICE to VALUE? See how JD Systems handles it…
The J.D. Power & Associates survey asked consumers what factors motivated them to purchase their HDTV. Our post was based on the fact that 3D technology was NOT a motivator. Taking a different approach, JD Systems' blog post discusses the factor that the survey revealed WAS the #1 key motivator – price.
But all dealers, installers, and integrators struggle with pricing their TV offerings thanks to the insanely low margins offered to them by television manufacturers. And to make matters worse, flat-panel TV pricing is very visible to their customers thanks to the sales circulars they receive every weekend in their newspapers from their local big box stores.
From win/win to lose/lose…
I have spoken to many integrators who tell me that they sell flat-panel TVs at their cost (or even below) – losing money on the HDTV, but hoping to make it up in the whole system install margin. Other integrators have told me that they refuse to sell video…asking their customers to purchase the HDTV themselves at a retail location, and then offering to install it for them, along with the audio and automation products that the integrator WILL provide.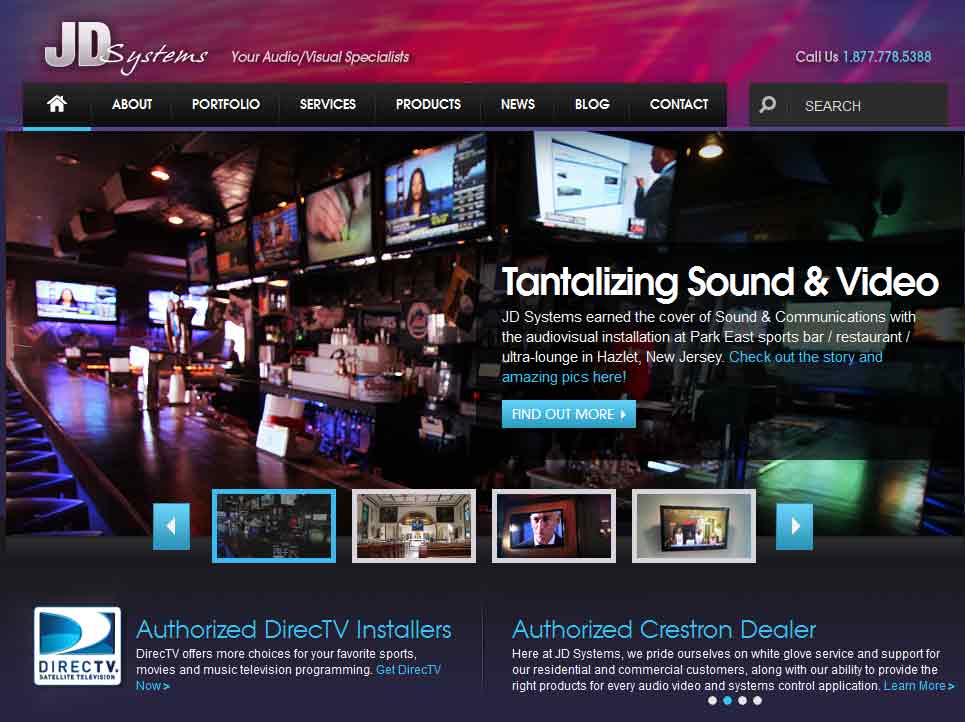 Many integrators avoid talking about the issue of video pricing altogether. But J.D. Systems hits the topic head-on, openly and honestly discussing with the readers of their blog – most likely customers or potential customers – the difference between buying based on "price" versus buying from a professional consultant that gives them the best system for their dollar spent – or as I see it, the best VALUE.
Let's put it this way: We're not going to recommend or specify sub-par AV equipment just to save you few bucks. We'll work within your budget while providing you the audio video equipment, whether that's a switcher, control system or plasma or LED screen, that fits your needs and the effect you want to achieve in your living room or commercial venue.
A matter of education…
By taking this approach, J.D. Systems is educating their customers that there are other factors besides just the price when considering an installation. A substandard installation that fails to meet the customer's needs may cost a few bucks less…but it will be a total loss.Therefore, a true professional is needed to help the customer assemble the system that truly meets their needs.
This approach gives their customers reassurance that the company – while not trying to take them to the cleaners by over-charging them – conversely will not install a sub-standard system…just to save them a few dollars. Rather, their professional staff will help the customer identify just exactly what equipment will meet their needs so they achieve the effect they desire. And, most importantly, J.D. System customers now know that they can hire the company confident that they'll receive a system that fits within their budgetary requirements without compromising their performance needs.
Well done JD Systems!
How about you? Have you dealt with pricing issues? What approach do you take? ARE you making money on video? Leave a comment in the Reply box below and let us know how YOU handle pricing issues.