Granite countertops – at one time considered an amenity – are now considered a standard option for most folks building new homes. Now, Bloomberg is reporting that the next granite countertops – is solar panels.
How hot are solar panels? According to the Solar Energy Industries Association, demand for systems that generate electricity at home will jump 56 percent nationwide this year. In fact, two communities in California have passed legislation mandating solar panels in all new construction.
See more on this rapidly growing green energy trend…
Six of the ten largest homebuilders in the U.S., such as KB Homes, offer solar panels in their new construction, according to supplier SunPower Corp. Building the panels in as roofs are being constructed cuts installation costs by at least 20%.
Not only that, but the cost of the powering your home with solar is about $4.93 a watt – down 16% from a year ago. And the cost of generating your own electricity is expected to continue to decline as panel prices dropped by about 18% over the same period.
Solar becoming more affordable…
Building solar into your new home construction now runs about $10,000 – $20,000 – not unreasonable considering it eliminates, or greatly reduces, your ongoing monthly energy costs.
"In the next six months, homebuilders in California and the expensive-energy states will be going solar as a standard, and just incorporating it into the cost of the home like any other feature," Jim Petersen, chief executive officer of PetersenDean, Inc., the largest closely held U.S. roofing and solar contractor told Bloomberg.
Tom Werner, CEO of San Jose, California-based SunPower agreed, telling Bloomberg that a 3-kilowatt system, enough to power a typical mid-size home, costs less than $15,000 and can be rolled into a mortgage.
"You embed it into your home mortgage, you're cashflow positive month one," he said.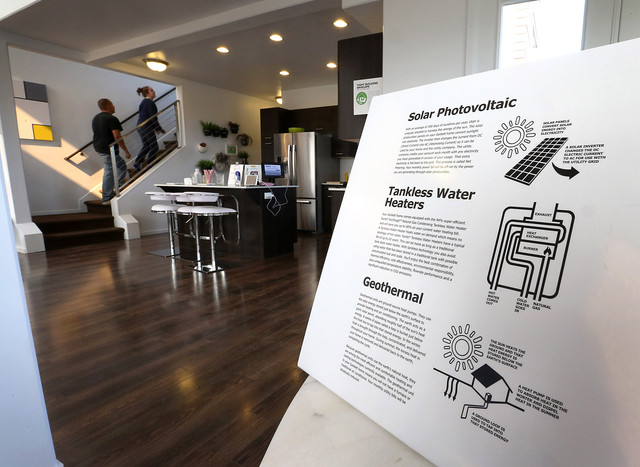 "We've picked up at least a dozen new subdivisions since mid-March, and all of them have incorporated it into the cost of construction," he said.
Number of installations increasing rapidly…
KB Home's Southern California division president, Steven Ruffner, said that they installed rooftop solar systems on about 1,800 homes since 2011. But right now, they are developing 22 communities in California – and all include solar panels as a standard feature.
"Our buyers told us that's the way they wanted to go," KB's Ruffner told Bloomberg. "Selling solar to the consumer is the value in the process, because they can put that in their mortgage."
KB offers solar as an option for homes in Nevada, Texas, and Colorado. Starting next month, KB will add solar as an option for buyers in Arizona, as well. However, some industry analysts say that demand is not as strong for solar in other parts of the country.
Utilities say solar power 'jeopardizes the power grid'…
Nonetheless, utilities are getting concerned. PG&E, California's largest utility, has said the trend towards solar jeopardizes the power grid because it reduces revenues needed to maintain the infrastructure. As a result, the utility is raising rates on those without solar panels to pick up the lost revenues.
So far, the rate increases to their consumers has been relatively nominal. However, PG&E told Bloomberg they may eventually need to pass on to consumers as much as $1.3 billion in added costs to make up the shortfall.
Already big, getting bigger…
The solar industry trade group said that in 2012, about 494 megawatts of panels were installed on new and existing homes. They expect that number to increase to 770 megawatts this year as prices continue to slide…possibly reaching as much as 2,175 megawatts by 2016.
California is the biggest consumer of solar power so far. In fact, SunPower says that one in five homes built in California this year will have solar panels built-in.
Getting to 'net zero'…
R. Rex Parris, the mayor of Lancaster, California managed to push through legislation this past March mandating a minimum of 1 kilowatt of solar power on all new homes built, starting next year. Parris is a big supporter of solar power, telling Bloomberg that 97% of all city buildings are "net zero" – meaning they produce as much energy as they use. And Parris says that 100% of city buildings will be net zero within three years.
"Economically, there's absolutely no reason not to do this," Parris said. "Solar's the only way to go."