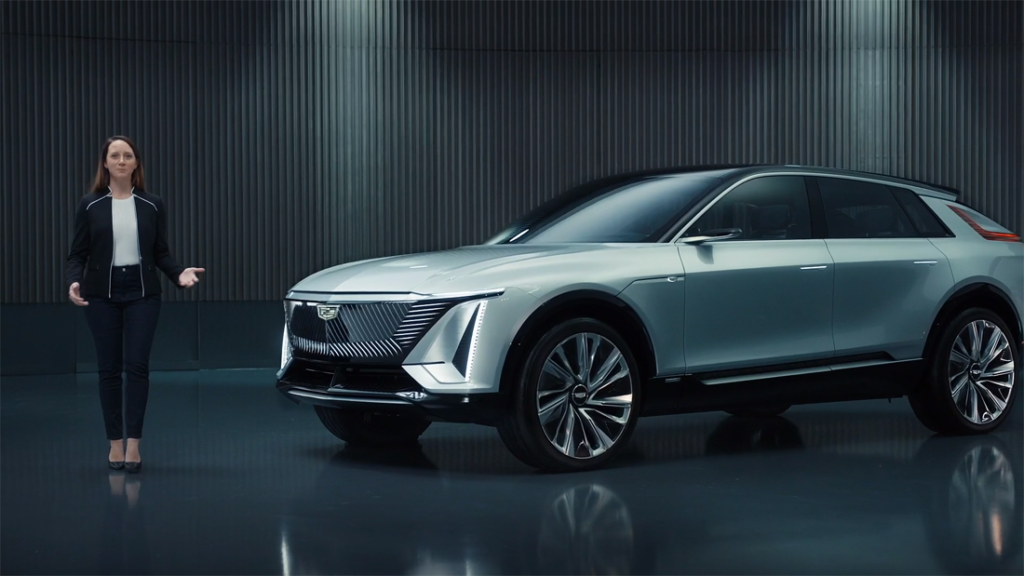 A global supply chain shortage of key semiconductors has hit automakers around the world hard, like the automatic braking solution on self-driving cars. The shortage is so severe that auto makers are literally being forced to close factories for weeks as they wait for their supply of chips. As the industry is trying to rebound from a tough 2020, this situation has become so painful, some manufacturers are turning to politicians – asking them to pressure chip manufacturers to prioritize shipments to the auto industry.
Can car makers force more supply to address the chip shortage?
Like most major consumer products, today's cars use a lot of integrated circuits for a variety of functions in operating the vehicle. As a result, they are a major customer for semiconductor manufacturers.
The chips auto makers need are much like the same chips used by other businesses, such as those used in smartphones, digital electronics (such as entertainment products), computers, IoT, and many more. While there are some chips dedicated for use by autos, many are general chips whose operation is optimized for an automotive environment via software and firmware.
There are Anywhere From 50 to 150 Chips in a Car
According to a report by CNN, the average vehicle needs anywhere from 50 – 150 chips in its design. With chips being designed into the cars circuitry, auto makers can't just swap them out for some other generic chip. So they have no choice but to halt their assembly lines if the chips don't show up.
And this problem is being reported by automotive manufacturers around the world.
COVID Killed Demand in 2020, So Car Makers Cut Orders in September, Never Expecting It to Turnaround So Fast
Adding to the pain, is that when car sales plummeted in the first three quarters of 2020 as the COVID-19 pandemic raced around the world, car makers cancelled outstanding chip orders in September. In the meantime, technology makers experienced a rush of demand for videogames, networking solutions, a/v entertainment systems, and more as citizens were forced to stay home 24/7 to work from home, learn from home, and play from home in their free time.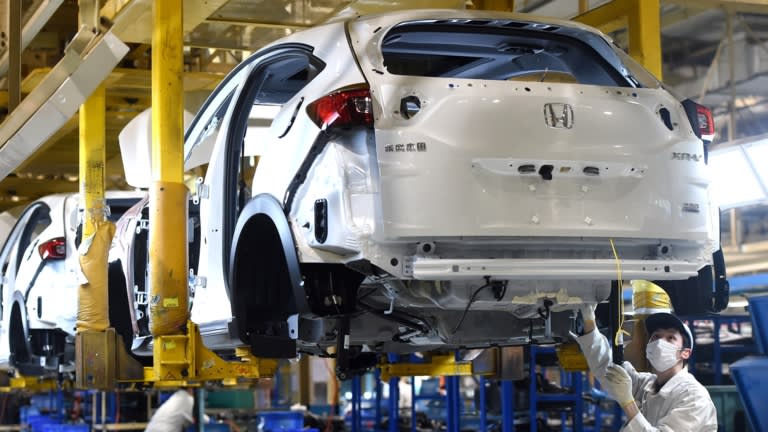 Towards the end of 2020 in Q4, consumer demand for cars began to bounce back dramatically, giving manufacturers hope of recouping their losses. But as they tried to respond with new orders for chips, the semiconductor manufacturers had already committed their production to the burgeoning technology industry. And that sequence of events caused an immediate chip shortage for car makers.
Ford Closes Germany & U.S. Factories Waiting for Chips
Last week, Ford announced it had to close a large factory in Germany that employs 5,000 workers who make the Ford Focus, their most popular model in Europe. Just a week before that, Ford had been forced to close a plant in Louisville, Kentucky – also due to a shortage of semiconductors, according to a report in MSG Money.
We are closely monitoring the situation and adjusting production schedules to minimize the effect on our employees, suppliers, customers and dealers across Europe. At this time, we do not anticipate any similar actions at our other European facilities."

Ford Motor Company spokesperson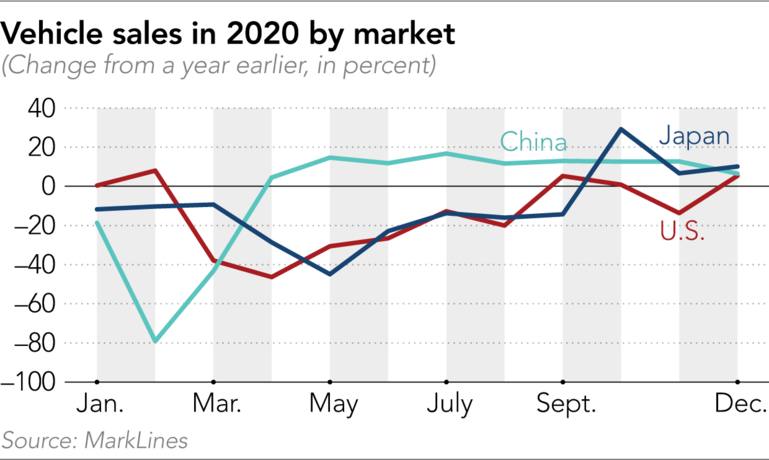 Just About Every Major Auto Brand in Supply Chain Purgatory
Ford is hardly alone in their supply chain issues. The MSN report goes on to name Volkswagen, Fiat Chrysler, Toyota, Nissan and Honda as all affected by the chip shortage. Audi, part of Volkswagen, said it has furloughed 10,000 workers because of the chip shortages affecting plants in Germany and Mexico. The company has halted production of its popular A4 sedan and A5 cabriolet through the end of the month.
One industry analyst said that Audi hoped to limit their losses to just a 10,000 vehicle cut in the first quarter.
Volkswagen Loses 100,000 Vehicles to Shortage
Volkswagen, on the other hand, is expected to be hit much harder. Analysts said they expect the company to lose as much as 100,000 units in the first quarter, or 4% of the total quarter's planned production. Volkswagen told the media that it has had to "adjust" at factories in China, North America, and Europe in the quarter.
Several reports by the Nikkei in Japan bear out the extreme challenges the industry faces. And it adds, many sub-suppliers are heavily impacted as well. Often these chips are used in driver assist, navigation, infotainment systems and the such. Many of these systems are manufactured by sub-suppliers who themselves cannot get their hands on the necessary chips. It's a double-whammy.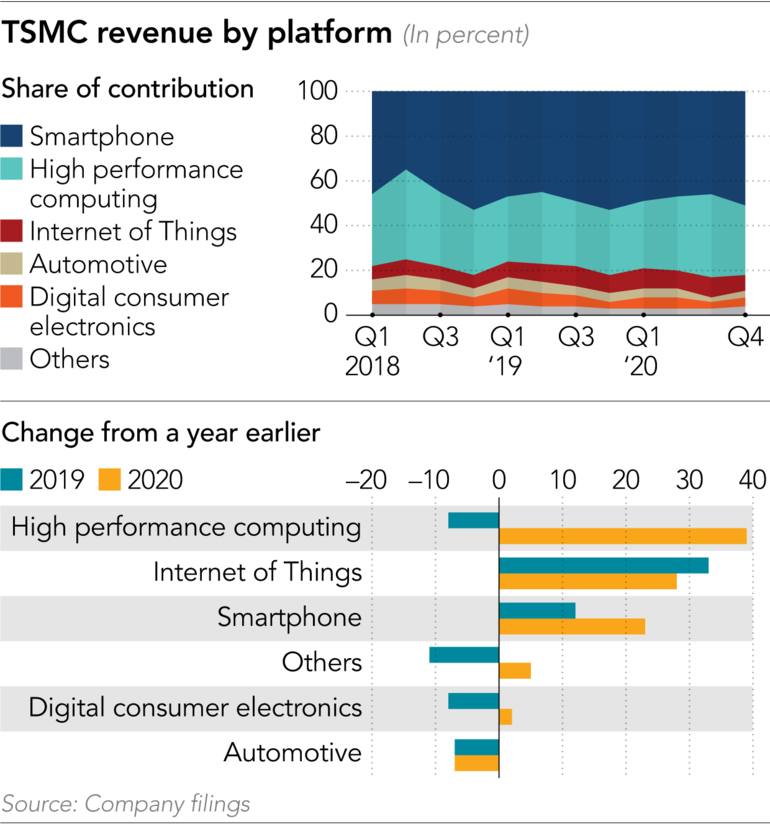 Car Companies Shut Factories Down Around the World
According to the report, Honda Motor "is slashing production in Japan, North America and China." Likewise, Nissan is cutting production in Japan, while Toyota is cutting production in the United States.
With all of these major makers hit, as well as all of their key suppliers – as much as hundreds to thousands of suppliers for each brand – one analyst in Japan suggests it will take at least six months to resolve.
This is a typical supply chain bullwhip effect, amplified by the concurrent high demands from other segments… Our forecast is that it will be resolved by the second half of 2021."

Dexin Chen, Senior analyst at IHS Markit
A Wake-Up Call to a New Technology 'Customer'
This is a wake up call to the automotive industry, who is increasingly using technology in their vehicles. At the recent virtual CES, GM committed to a net-zero carbon emission future, announcing they are moving heavy into electric vehicles over the coming years. The company is also investing into the autonomous vehicle segment as well.
The electric and autonomous vehicles that GM Chairwomen Mary Barra showed had a tremendous amount of technology involved – way more than today's vehicles. This means as the auto industry moves in this direction, they will become even larger purchasers of semicondutors.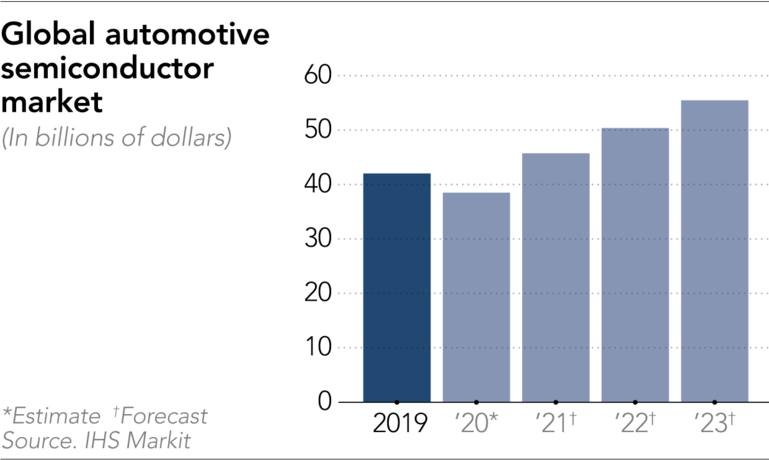 Honda Hit Hard, To Lose 300,000 Units to Shortage
Auto makers better figure out something soon. One analyst has estimated that Honda will lose sales of 300,000 vehicles for the fiscal year through March 2022. Those sales are largely in China, but that size of loss due to supply chain issues is a hard pill to swallow.
There has been some chatter about trying to exert political pressure to force semiconductor manufacturers to pull production away from consumer electronics and other segments so they can feed the automotive segment. However, the reality is that semiconductor manufacturing will eventually adjust and upgrade their production to fill their automotive customer's orders – but, it will take time.
There is No Political Solution
Politicians can't change the fundamental reality that it takes a minimum of two months to shift production. On top of that, semiconductors headed for the automotive industry take even longer, due to their heightened safety regulations and added testing regimen.
Make no mistake…this chip shortage could become a problem for those of us in the consumer electronics segment as well. Stay close to your suppliers!