Company Rehires CFO With Debt Deadline Fast Approaching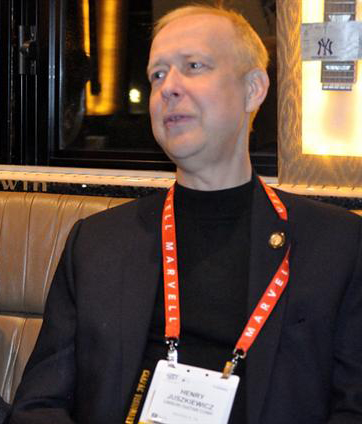 As the music world media continues to trumpet the news of the potential impending collapse of Gibson Brands, noting large outstanding debts and the exit of the company's CFO, Gibson CEO Henry Juszkiewicz launches a PR blitz to try and stem the collapse of the company's reputation. It is a critical time for Juszkiewicz, as he is engaged in trying to refinance the company whose huge debt portfolio of over $500 million comes due in just a few short months. To try and stem the tide, Gibson released a couple of press releases last week claiming, in essence and improbably, that things are just fine.
Oh and Gibson Brands hired a CFO…or rather, re-hired a former CFO…
Gibson CEO Henry Juszkiewicz normally eschews the media…but these are desperate times requiring desperate measures. Multiple media reports, like those here in Strata-gee, have been telling the world about the company's dire financial situation. Recently, we noted that experts in distressed debt are reporting that Gibson's current noteholders are actively taking steps to prepare for what they believe is an impending bankruptcy filing from the longtime music industry stalwart that recently made an ill-advised foray into the consumer electronics business.
As time goes on, more and more of the music industry media have been picking up on the story of the company's circumstances and these new reports refresh the market's perception that the company may be falling into bankruptcy soon. This news is likely a huge complicating factor for the company, as it seeks to convince other lenders or investors, such as venture capital, private equity, investment bankers, and the such to bail the company out.
Juszkiewicz Turns to Publicity to Push Back on Negative Reports
And so last week, Juszkiewicz tried to turn the tide with a couple of positive press releases on the company's progress. The first was distributed to the media on Thursday, February 15th, titled logically enough, Gibson Brands in Process of Refinancing of Company's Bonds. This release was followed on Friday, February 16th with another, titled Gibson Brands Hires Benson Woo as Chief Financial Officer.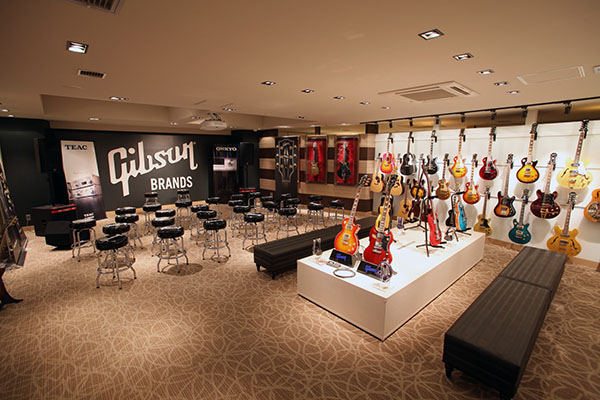 The first release states rather optimistically: "Gibson Brands, Inc. today announced that it has met all current obligations to the bondholders, is in the process of arranging a new credit facility to replace the bonds, and fully expects the bonds to be refinanced in the ordinary course of business."
Juszkiewicz: Musical Instruments and Pro Audio are 'Profitable and Growing'
The rest of the release is little more than either direct quotes of Juszkiewicz…or indirect quotes of Juszkiewicz. And there is little new news in any of this release. To our eyes, some of it seems like a little bit of double-speak.
"'While the musical instrument and pro audio segments have been profitable and growing, they are still below the level of success we saw several years ago,' Mr. Juszkiewicz said."
It seems hard to believe that the company would be in such dire straits if in fact the musical instrument and pro audio divisions were "profitable and growing."
Gibson is Working to 'Streamline and Focus' Philips Accessories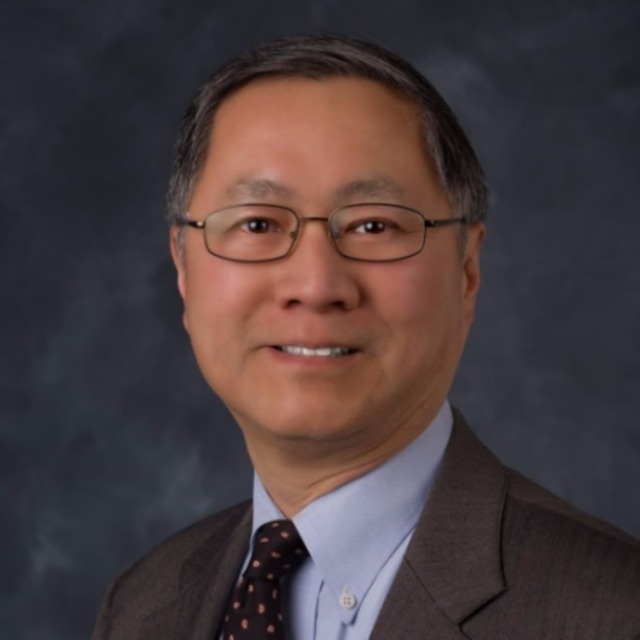 The release goes on to note that the company is working to "streamline and focus" the Philips accessory business onto "those products that have greater growth potential" and "eliminating product segments that do not perform to our expectations." The release goes on to suggest – again improbably – that these moves "will lead to the best financial results the company has seen in its history within the next year."
Finally, and we are boiling this down a little, the release goes on to note that the company has been "monetizing assets" and is "working hard to improve results." When all of this is done, Mr. Juszkiewicz assures you, he expects "the company to be organized for success and growth for years to come."
The Rehiring of CFO Benson Woo
The release on Friday about the hiring of Mr. Woo as CFO was short – only six sentences over three paragraphs. And while this release noted that Mr. Woo earned his undergraduate degree from MIT and his MBA from Harvard, it was really remarkable for what it didn't note. You see, Mr. Woo is a previous employee, he had been Gibson's CFO in 2016…a salient point missing in the announcement from Gibson.
Woo replaces outgoing CFO Bill Lawrence who held the position for less than a year. Whatever Mr. Woo's motives for returning to the company were, he couldn't have chosen a more challenging time to rejoin the company as it seeks to secure a more than half-billion dollar refinancing package ($550 million). This action is necessary to restructure the company's outsized debt burden…and it must do so within the next five months or so.
So Far…No Takers
Gibson acknowledged previous reports that it is working with Jeffries investment bank to accomplish this massive refinancing package. Not acknowledged, however, is that the effort, which began in early December, so far has produced no takers over the last two-and-a-half months.
See more on Gibson at: www.gibson.com.