Financials Show Sales & Profits Continue to Slide
Gibson Brands CEO Henry Juszkiewicz continues to profess confidence that the company will be able to successfully refinance their over $500 million debt before a mid-year maturation comes due. Telling the Nashville Post that the company is going through a little "spring cleaning," Juszkiewicz says the company already dropped their Cakewalk music software group, and other brands in their portfolio are next to go. But a financial report to bondholders shows continued deterioration of both sales and profits, suggesting that simply pruning a few brands from the portfolio may not be enough to attract new investors or lenders.
See more on the dire situation at Gibson Brands…
As we told you a couple of days ago, Juszkiewicz has launched a public relations blitz to try and push back on the narrative that the company is teetering on the brink of bankruptcy. In a newly published interview with the Nashville Post, Juszkiewicz sought to take a lighter tone, saying things like the company was "battening down the hatches," and that it was simply engaging in a little "spring cleaning."
However, Juszkiewicz made several telling disclosures in this interview that demonstrated the seriousness of the situation. First, he acknowledged that the company had closed down the Cakewalk music software venture recently, and that the company will need to further close or otherwise sell off "several brands" from their incredibly large portfolio of companies. Juszkiewicz specifically mentioned he was, for example, targeting "tiny little companies" that were part of his $135 million purchase of Woox Innovations from Philips – such as a small DVD drive that "isn't worth their time."
Potential Gibson Collapse Could Affect Prominent CE Brands
As long time Strata-gee readers know, brands that Gibson has ownership in include certain prominent Japanese brands, such as Onkyo/Integra/Pioneer – and Teac/Esoteric/TASCAM, where Gibson is the majority owner.
Still, it's doubtful that trimming off a few small brands as Juszkiewicz suggests, is going to provide the level of adjustment to the business that is necessary to get it back on track. It seems more will be needed to make it potentially attractive to new investors or lenders.
Juszkiewicz told the Post he has created a five-year plan that is being circulated to potential investors and he tells anyone who will listen that the company has remained current on their obligations. In fact, they did recently make a $16.6 million coupon payment on their outstanding bonds. And even though, as we and other reported, Gibson's CFO left the company – they recently announced that they were bringing back a former CFO. Finally, the company is, as Juszkiewicz puts it, 'monetizing assets' by doing things like selling off various Gibson-owned properties.
Gibson's Financial Results are Bad
Still, sources are telling Strata-gee that bondholders are fed up with Juszkiewicz and are working up a plan where they are able to secure equity ownership through a bankruptcy process. A process, we should add, that forces Juszkiewicz out of the picture. By now, many analysts in the distressed debt business feel it will be nearly impossible for Juszkiewicz to secure the substantial $520 million refinancing he needs – leaving bankruptcy as the only potential outcome.
Over the weekend, Gibson circulated their latest financial results to current bondholders. It wasn't a pretty picture – fourth quarter sales dropped 22 percent to $265 million as compared to the same period the previous year…and profits – called restricted EBITDA in Gibson's report – dropped a disappointing 45% to $18.7 million. This result, by the way, did not include TEAC/TASCAM results. It is not clear whether that would have helped…or hurt more, as Teac has been in a long slump on its own.
But Q3 CE Results Were Even Worse
That rather dismal Q4 result, by the way, followed a third quarter where the company saw consumer electronics sales collapse 28 percent, and profits crash by more than 50 percent. Their musical instrument division saw sales drop a more modest 7 percent to $77 million, but posted higher operating earnings. In a way, there's some irony in the fact that musical instruments division performed better than the company's consumer electronics division. It was Juszkiewicz's strategy to use debt to diversify into the consumer electronics business that has gotten the company into the hot mess in which they now find themselves.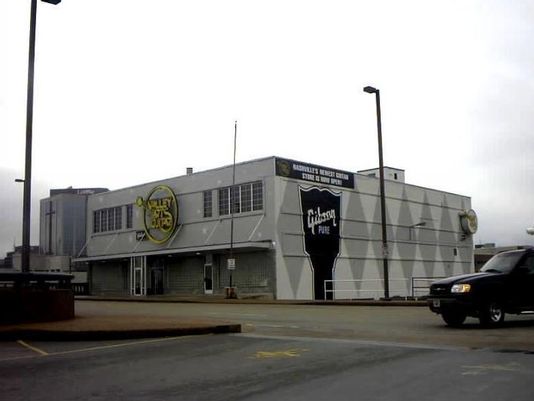 Even a buttoned-down business news outlet like Reuters called Gibson out on that: "Gibson's attempt to distance itself from its peers by doubling down on an industry with even greater troubles, and acquiring fading stereo and consumer electronics makers like Onkyo and TEAC, created severe financial stress."
CEO Says Why Gibson is Hit with Supply Shortages
The Gibson CEO also noted that their consumer electronics business is being hurt by supply shortages. When asked what the source of those supply shortages was, Juszkiewicz noted that Gibson is "operating on a low cash budget." But he added interestingly, that Chinese suppliers are facing tighter financial conditions due to Moody's Investors Service downgrading China's rating last year.
That last comment is a particularly interesting characterization for Juszkiewicz to make, given that Gibson itself has suffered several credit downgrades from Moody's that have imposed "tighter financial conditions" on the Gibson CEO. In fact, in a downgrade of Gibson's credit last year, Moody's set its rating at Caa3 – just one small step above a rating for a company in default or heading into default. Moody's called Gibson's capital structure "unsustainable."
Bondholders Band Together, Prepping for Action
As we mentioned in our last report, Gibson bondholders representing more than two-thirds of the company's outstanding notes have banded together and hired PJT Partners Inc as advisors. Sources from this group told Bloomberg they are pursuing for a restructuring "that would hand them ownership of the company and let them install new leadership." Juszkiewicz, Bloomberg noted in their report, told them a few days ago that "he has no plans to give up majority control."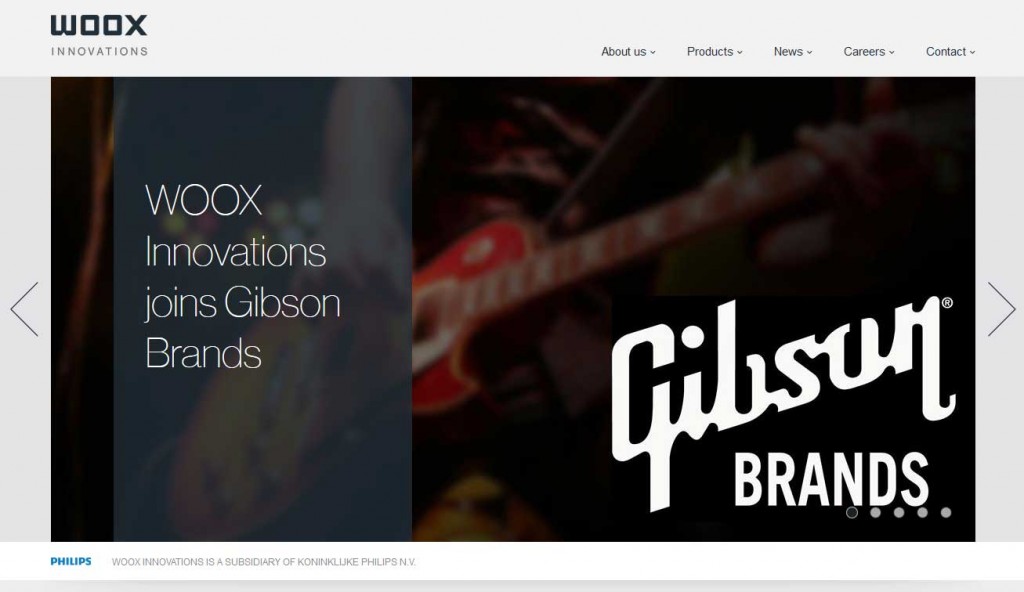 But the Post says that Juszkiewicz acknowledged to them that "he might be called on to surrender some of his equity in Gibson in the coming months." Is his position evolving? Bloomberg talked to Juszkiewicz a couple of days ago…the Post spoke with him yesterday.
Could Get 'A Check Tomorrow' Juszkiewicz Says
Yet, when the Post asked Juszkiewicz about  Gibson's ugly financial results, Juszkiewicz dismissed it all by saying, "We're talking to people who could write us a check tomorrow. I think we'll have much more attractive offers to look at."
Admirable confidence? Whistling in the dark? Knows something we don't know? Delusional?