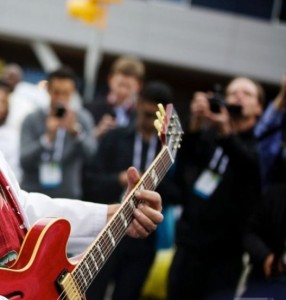 Gibson, as Strata-gee previously reported, filed for bankruptcy protection on May 1st in a pre-negotiated package with principal noteholders of the company's substantial debt – debt that was now in default. But while that deal suggested a smooth path for the case through the bankruptcy court, it did not take into account the position of unsecured creditors, and especially Philips who describes itself as the largest unsecured creditor in the matter.
See more on the discord in Gibson's bankruptcy proceedings…
Gibson CEO Henry Juszkiewicz had wisely negotiated a deal with a group of bondholders representing a majority of their outstanding debt, that seemed to tie everything up with a nice neat bow. A key element of that negotiation was the offer by the bondholders of a new $135 million DIP (debtor-in-posession) financing, capital the company desperately needed to keep operations afloat.
But Juskiewicz and these major bondholders had not spoken to others who have a seat at the table, including the remaining bondholders, a bankruptcy trustee, and unsecured creditors – most notably, Philips, a large unsecured creditor who wields significant influence in the matter. The judge must consider the issues of all of these parties as part of an overall resolution of the bankruptcy case.
Philips: Now Just Wait a Minute – We Have Something to Say About That
And the entry of these parties into the case represented a hold-your-horses moment, slowing the bankruptcy down so their arguments would be heard by the court. A group of these participants, notably Philips, and surprisingly, one of the major bondholders, GSO Capital, filed objections to the DIP financing package, which had already received interim approval from the judge, the Honorable Christopher S. Sontchi. Much of their complaint was of a technical nature, including, according to a report by the Nashville Post, that the proposed DIP financing "added millions in avoidable costs, placed more unencumbered assets under liens and left lenders exposed to potential new liabilities."
This sent the Gibson and the major bondholders back to the drawing board in an attempt to draft a new DIP financing package, one upon which all parties could agree. In a filing with the court this week, Gibson says they believe that they are close to a new package that all parties will agree to, and said they will attempt to get that done by their next hearing, which is taking place today, May 31, 2018.

Unsecured Creditors Committee Appointed
In the meantime, an official committee of unsecured creditors has been appointed. On that committee are:
TKL Products Corp of Oilville, VA
Grover Musical Products, Inc. of Cleveland, OH
EDC, Inc of Kernersville, NC
Advance Plating, Inc. of Nashville, TN
Koninkijke Philips N.V. whose representative is in Andover, MA
Guoguang Electronic Co., Ltd. of Santa Ana, CA
Tronical GmbH of Hamburg Germany
There have also been a couple of revisions now of the list of Top 30 Unsecured Creditors. We showed you the Top 5 of these creditors in an earlier report, and those have not changed in this ranking…any changes are presumably further down the list. And by the way, Gibson still does not show Philips as the top unsecured creditor, perhaps as a result of a dispute of just exactly what the amount is that is owed.
New Parties Come Forward – 28 New Entities File Claims with the Court
What is new this time around is that another twenty-eight companies have come forward to file claims as part of this bankruptcy. These claims range from a low of $45 (Audio Electronics Dallas) to a high of $1,027,945.38 (Bank Direct Capital Finance). While these claims are a factor, they figure well below the other participants in the matter – they simply hope there is enough money left over to get them something against their claims.
Other prominent names on this new list of claims include: Office Depot, who has filed six separate claims for a total of $7,350.48; the Internal Revenue Service, who has filed two claims, one for $645,000 (Gibson Brands), and one for $150,000 (Wurlitzer Corp); Tyco Integrated Security has two claims for a little over $65,000; a couple of other claims from taxing authorities (Pennsylvania and Los Angeles County), and more. Several of these claims are for just a thousand dollars or so, which serves to highlight the fact that dozens or hundreds of smaller companies get hurt when a major player like Gibson goes bankrupt.
Gibson to Court: We Need to Change the Deal We Originally Proposed
In addition to the issue of the DIP financing package, Gibson has also asked the court to modify its original plan to allow the company to use any cash collateral for operations, rather than for debt retirement only. Due to various circumstance, including the objections of the parties mentioned above, as well as some new concerns raised by the majority bondholders, the company has been using its cash collateral for satisfying pre-petition debt. They need case, the company says to the court, for operations which are now off from their original plan.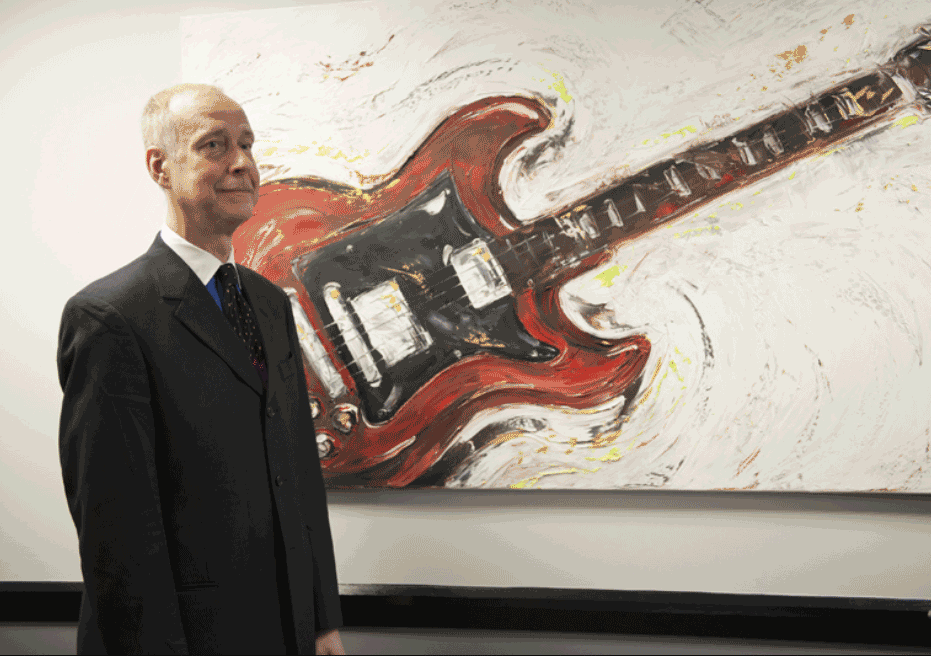 All of this is being heard by Judge Sontchi today, at a hearing in his courtroom at the United States Bankruptcy Court in Wilmington, Delaware. His decision could change the outcome of this entire matter.
Philips Signs New Licensing Deal, But NOT with Gibson
In the meantime, in a separate but related matter, Philips has entered into an agreement with TPV Technology (Hong Kong), signing over the exclusive rights for the sales and distribution of Philips branded audio and video products globally. This was the deal that Gibson Brands held from 2014 until May 1, 2018 when they fell into bankruptcy.
Learn more about Gibson at: www.gibson.com.