The French conglomerate Legrand's North American subsidiary announced today that it has purchased Hebron, Kentucky-based NuVo Technologies, LLC. NuVo, a whole house audio solutions provider will continue to run as a freestanding, independent company focusing on the home audio market according to the Legrade announcement. While the products will continue to feature the NuVo brand, the company will now operate under the auspices of Legrand's Home Systems division.
See more about this unexpected announcement…
Legrand is well-known here in the U.S. and has grown over the years through acquisition. In fact, the company touts the fact that it has acquired over 130 companies since 1954.
A $5.8 billion global conglomerate, Legrand says that NuVo fits into their portfolio of companies perfectly as they focus on "market leading companies" largely in the residential and commercial custom integration space. Other brands owned by Legrand include Cablofil, Electrorack, Middle Atlantic, On-Q, Ortronics, Pass & Seymore, Vantage, Watt Stopper and Wiremold.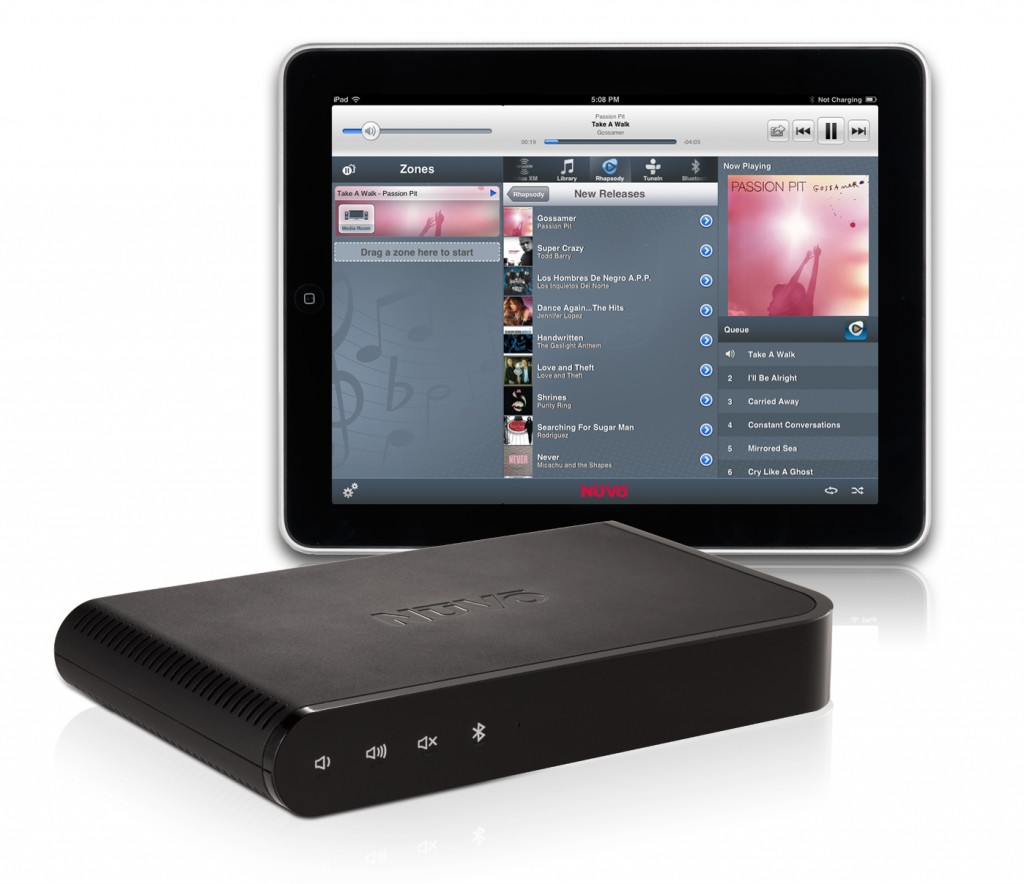 NuVo's U.S. business…
According to Legrand, NuVo, which was founded in 2012, has 40 distributors and 1,000 dealers in the United States. Revenues for this year are expected to be near $20 million globally with about 65% of that – or around $13 million – in the U.S. market.
Strategically, Legrand sees NuVo as a "perfect complement" to their structured wiring brands (OnQ and UStec)…as well as lighting controls (Vantage). At the same time, Legrand feels that NuVo can "build on Legrand's commercial network" to grow its own business in this important market segment.
"The acquisition of Legrand is of strategic importance as it provides us with a leading position in the whole home audio market. We are now able to ove3rtake other industry players and rapidly bring affordable, easy-to-integrate audio solutions to market," said John Selldorff, president and CEO of Legrand North America in a prepared statement. "These include systems that are intuitive, plug 'n play and user-friendly. NuVo also strengthens our product lineup with its wireless audio distrubitr5ion technology. This means we can provide consumers with better integrated home audio systems and wider choices of both wired and wireless products. NuVo Technologies places Legrand's home systems offering in a different league. We now bring together the best in all core subsystems."
Legrand says its good for NuVo employees too…
Legrands announcement notes that the "NuVo leadership team" will remain in place and that this new partnership will offer NuVo employees "a wider choice of global career opportunities and ensure that they continue to thrive as part of Legrand."
"Being acquired by Legrand provides us with a vast array of upwards potential," said NuVo President David Rodarte.
See more about Legrand at: www.legrand.us.
For more on NuVo and its products, see: www.nuvotechnologies.com.