Only weeks after reporting of the triumphant return of Oscar Ciornei to Russound, a company for which he was once COO earlier in his career, news comes to us that the parties have agreed to part company. A swift and surprising development – the company says the reason for the mutually agreed-upon separation was an emerging conflict with an existing client. However, we have received reports that suggest other issues may have also been a factor.
Only one month on the job, what went wrong?…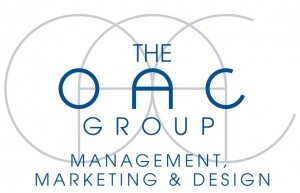 The OAC Group is owned, appropriately enough, by Oscar A. Ciornei, and has had a long history of consulting with a variety of companies, mostly involved in the custom integration channel. At one time in his career, Ciornei worked with Russound as its COO from 1996-2002. Eventually, Ciornei left the company – some say for his own reasons, others say he was forced out.
On May 16th, we reported that Ciornei and the OAC Group had returned to Russound to help it forge a new direction. The announcement came at about the same time that the company had sold off their troubled Colorado vNet investment and sought to refocus their energies on the Russound brand.
Emerging conflict…
Now comes word that this new partnership has fallen apart. After multiple sources brought the story to us, we have confirmed that the OAC Group has agreed to end their Russound relationship. According to OAC Group representatives, a conflict emerged with an existing client and the company decided to resign the account.
The OAC Group went on to provide us with a written statement providing details on the situation.
It is well known that The OAC Group specifically Oscar Ciornei has had a long history of working with Russound. Because of this it was natural for Russound to turn to OAC for additional help for executing their new strategic plan.

Unfortunately, after making the alliance announcement an unforeseen competitive conflict came to surface that could not be resolved. Both Russound and OAC decided it would be in the best interest of both parties not to work together at this time. If circumstances change, the opportunity to work together may present itself at a later time.

We are both saddened by this result as we looked forward to our work and success together.
Going to the vet…
strata-GEE.com also reached out to Russound for comment but received no response by the time this story was posted.
The explanation provided by the OAC Group was a little curious to us due to the fact that during a previous interview with Mr. Ciornei, we asked about conflicts and were assured by him that the association with Russound had been thoroughly vetted with existing clients.
The blame game?…
Somewhat contrary to the OAC Group's explanation, several sources indicated to us that the aggressive public relations campaign waged by the OAC Group – which had taken over Russound's publicity responsibilities – had actually rubbed many of the existing insiders at the company the wrong way. According to these sources, some insiders felt that Ciornei had placed too much blame on the company for errors in the past…and had somehow suggested that now with him in control, the company is on the path to better products and policies in the future.
Several sources pointed to an article that appeared in Consumer Electronics Daily penned by Rebecca Day  titled "Russound Made 'Fundamental Mistakes,' Says 'Interim Leader.'" Several quotes attributed to Ciornei seemed to  cast aspersions on Russound's past decisions and management, with OAC positioned  to "turn Russound around."
Disquieting discomfort…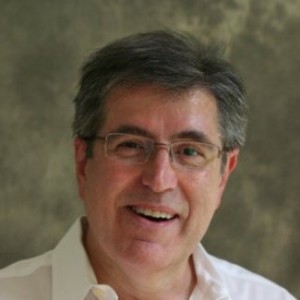 Furthermore, our sources also indicated that the company's discomfort with the developing narrative was not only based on public or published reports – but also had been reinforced with communications with their dealers and other industry personnel. Since many of the existing management had been in place during the historical time period that OAC Group was commenting on…a discomfort became a dissatisfaction.
We spoke with OAC's Cionei by telephone and asked him how the situation developed.
"Well, we did not foresee certain things and we do discuss these things with our clients," Ciornei told us in addressing the vetting process. "We make it a policy not to make this a big 'to-do' with our clients because technically it's none of our clients business what we do – I mean, we're a 'hired gun.' And technically you know, the industry's small and we can't have limitations."
Pop up issues…
Still, Ciornei said, even with careful vetting, some things just can't be foreseen. "But sometimes certain issues pop up and that's basically what happened."
We pushed Ciornei a little harder – how they could have missed the conflict? Ciornei thought for a moment…and then referred us to the written statement they had already provided us.
A silver lining…
We also offered Ciornei an opportunity to comment on the reports we received that Russound had quickly become unhappy with the narrative unfolding in the press and with dealers. Was he aware of that? Was that a factor in the separation? Ciornei declined our offer to comment.
One thing Ciornei did tell us was that, while the situation was certainly not optimal losing what they felt was a unique opportunity –  he also told us that there has been a silver lining. The decision two weeks ago to separate from Russound opened up time availability and the OAC Group has actually added two new clients since then.
Ciornei also told us that Russound has a sound strategic plan and he is confident that they will continue to do well in the future.
For more information on Russound, see: www.russound.com.
For more information on the OAC Group, see: www.theoacgroup.com.