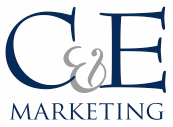 C&E Marketing, a manufacturer sales representative firm based in Sunrise, FL announced last week that it has acquired the home AV division of Audio Video Representatives (AVR) based in Marietta, GA. C&E specializes in a wide range of custom integration lines, while AVR represents and distributes both mobile electronics and home AV lines.
See more on this expansion by C&E into the Southeast market…
Although not unheard of, it is pretty unusual for a rep firm to expand beyond their home geographic territory. There can be many challenges and roadblocks when attempting to enter a new market. In this case, C&E has leapfrogged some of those challenges by acquiring the home AV division of an existing Southeast rep firm.
Effective immediately, C&E now represents all residential audio and video brands previously offered by AVR in Georgia, Alabama, Tennessee, Mississippi, and North & South Carolina. The acquired AVR brands include Epson, Integra, Onkyo, Pioneer, Mantle Mount, Vutec, EPV Screens and more.
Mike Sajecki, President
C&E Marketing

"C&E Marketing started as a manufacturers representative firm in the mid-1980s based out of Florida, focusing on residential Audio Video products," said Mike Sajecki, President and CEO of C&E Marketing in a prepared statement. "We have had the pleasure of representing some of the best brands in the business and working with some of the finest customers in the world. Our growth over the past 30-plus years has given us the opportunity to expand even further, offering our services to manufacturers, retailers, integrators and distributors throughout the Southeast."
Prior to this acquisition, C&E represented Atlona, Bryston, Focal, Kaleidescape, Future Ready Solutions and more in Florida.
"Everyone at AVR wishes C&E Marketing great success in the future with their acquisition of the Home AV division of AVR," Joe Hanson, President of AVR said in the same prepared statement. "AVR Distributing will continue to support all our previous home AV vendors and we will do our best to make this transition as seamless as possible. Mike Sajecki runs a quality and professional organization. I believe that the legacy of the home AV division of AVR is in very capable hands. AVR and AVR Distributing will continue stronger than ever with even more focus on our mobile electronics and fulfillment businesses."
Dealers interested in learning more about this acquisition should contact Mike Sajecki by email at: msajecki@ce-fl.com, or call him at (727) 492-1281.
See more on AVR by visiting: www.av-rep.com.
Learn all about C&E Marketing by visiting: www.ce-fl.com.