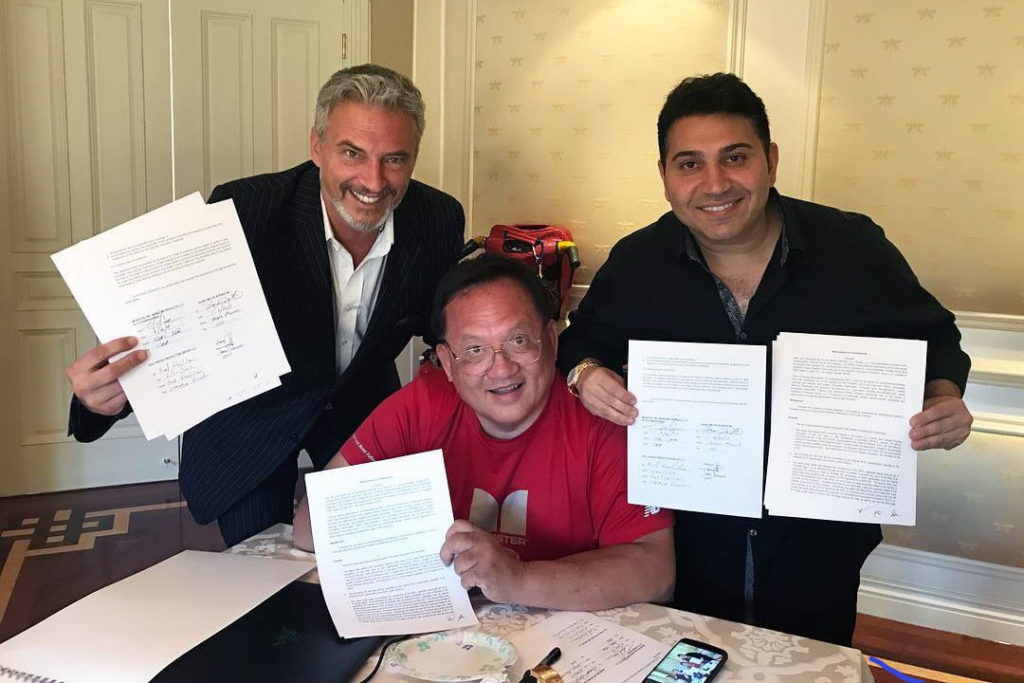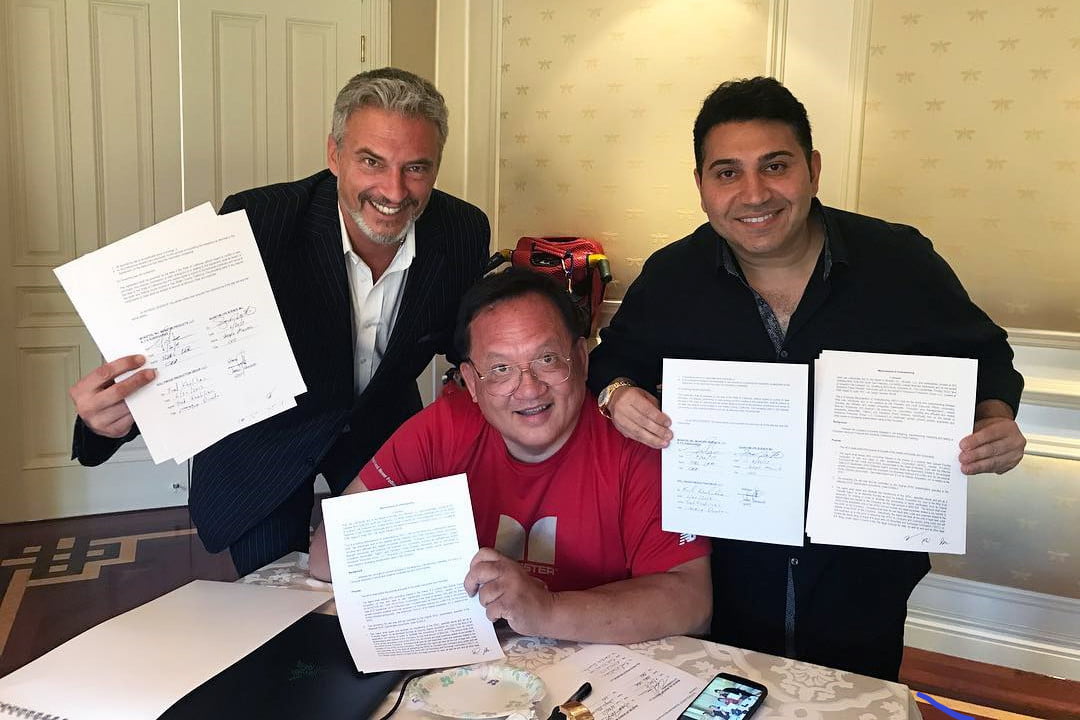 The Former Monster Products Executive Continues to be Held on Witness Tampering
A former associate of Head Monster Noel Lee (and Paris Hilton) remains in jail in Los Angeles after a judge dismissed a murder-for-hire case against him over technical questions of venue. Prosecutors accused Fereidoun "Prince Fred" or "Fred" Khalilian of paying his bodyguard to kill a documentary filmmaker who was ostensibly working on a movie exposing Khalilian's alleged life of fraud.
See more on Khalilian's colorful life
Fred Khalilian lives quite a colorful life. Or at least he did. Now sitting in an LA jail probably doesn't seem so glamorous. But at one time, he was Paris Hilton's partner in a now-defunct nightclub, and perhaps more importantly to Strata-gee readers, Head Monster Noel Lee's President and Chief Operating Officer at Monster Products Inc. and in a few other failed ventures.
An ambitious and aggressive social ladder climber who was quite active in and around the LA music and movie scene, Khalilian is said to have often passed himself off as an Emirati prince (or of other Middle Eastern countries), as ironically indicated by his nickname "Prince Fred." Of course, this was a put-on, probably designed to help him gain access to the rich and powerful who frequented the nightlife in LA. A very visible player in the club scene, Khalilian never missed a party, a restaurant or a movie opening and always made sure to get next to any important people there.
Living the Dream
His Instagram page is replete with images of him standing next to a seemingly endless stream of entertainers, actors, wealthy businessmen, private jets, expensive cars, bottles of champagne, beautiful women, sports stars and more. It almost seems as if by rubbing elbows with all of these folks, he hoped the process of osmosis would allow their fame to rub off on him.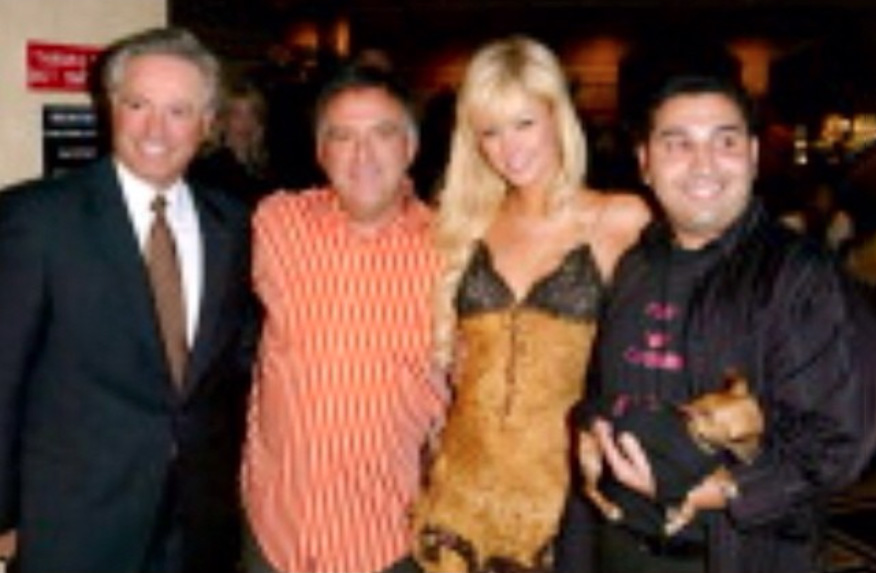 And it apparently worked as he seemed to be proficient at working his way into ventures like launching a club in Orlando, Florida with partner Paris Hilton called – logically enough – Club Paris. That venture, I am told, ended poorly – with Hilton pulling the plug and now there is said to be no love lost between them.
Part of the Decline and Fall of Monster Money
He is variously described as a Hollywood agent, movie producer, music talent agent, and more. He ended up working his way into a relationship with Noel Lee and became an executive in various roles in the Monstersphere. It was Khalilian who was working with Lee on an online gambling site that never got off the ground. It was also Prince Fred helping Lee develop the Monster Money crypto coin venture that also fell apart.
Khalilian and Monster ultimately parted ways in 2018, with The Daily Beast reporting that "He was 'exited' from the company due to 'threats of mutilation, death, and threats to family' he allegedly made against employees."
Allegedly Behind a Murder-for-Hire Plot
Now we learn that Khalilian was, according to some excellent reporting by legal journalist Megann Cuniff and also The Daily Beast, accused of using interstate commerce to facilitate a murder-for-hire plot. Khalilian is said to have offered one of his bodyguards $20,000 to kill Juan Esco, a documentary filmmaker said to be working on an unflattering piece on Khalilian's life of fraud.
But that bodyguard, Michael Sherman, worked with Esco to turn the tables on Khalilian, and together the two of them created an image of Esco's murder that was faked. They also worked in coordination with the FBI. After providing Khalilian with the faked death photo, he sent the money to the bodyguard and was subsequently arrested by authorities (in a Las Vegas Dunkin' Donuts, no less).
Alleged Attempt to Bribe a Witness to Change Testimony
Compounding his troubles, Khalilian – through an intermediary – offered Sherman $400,000 to change his testimony in the case. Again authorities were brought in on it and an additional allegation of witness tampering was added to his charges.
For all of Khalilian's supposed wealth, court records show that he is being represented by public defenders. His attorneys managed to raise an issue surrounding the matter being brought before the Los Angeles-based Central District Court of California. Khalilian, they said, was not in L.A. when he put the murder-for-hire deal together.
In fact, Khalilian was in one place (Paris), the supposed hired gun was in another place (Las Vegas), and the intended murder victim was in yet another place (LA). Various tech tools including phones, texts, different apps (CashApp, WhatsApp) were employed in proposing, negotiating, planning, and implementing the murder-for-hire plot. In all this complexity, Khalilian's attorneys challenged the choice of venue and the judge ultimately agreed and dismissed the murder-for-hire charge…at least for now.
Prosecutors Will Most Likely Seek to Reinstate the Murder-for-Hire Charges
However, it is quite possible prosecutors will either appeal the judge's ruling, issue a superseding indictment, or seek to move the matter to a different district court to reinstate the charges. It is almost a certainty that prosecutors will not walk away from the case.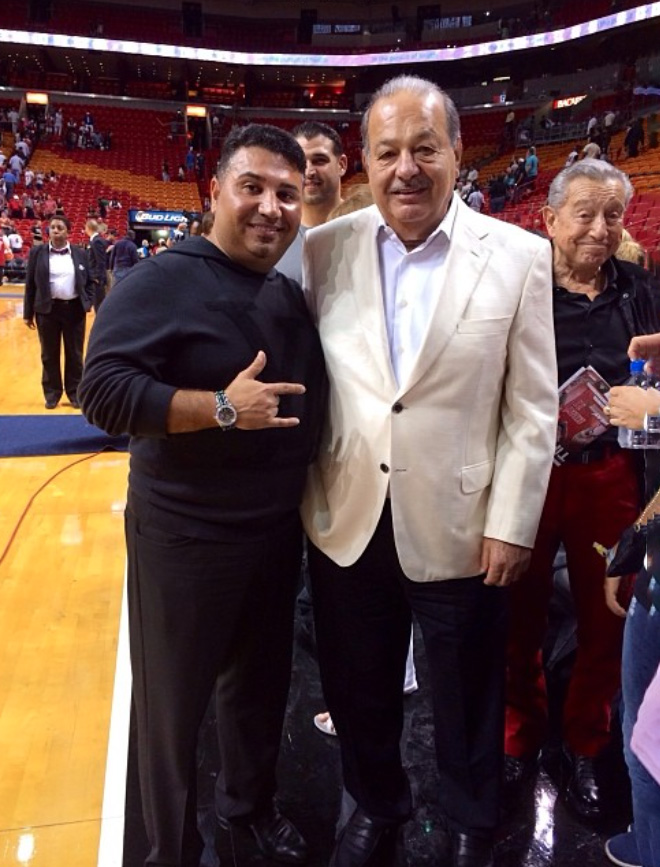 But, unfortunately for Khalilian, that reprieve from the judge did not result in his release from jail. He remains behind bars on the witness tampering charge. Because that matter was clearly planned and executed totally in LA – no question of venue should arise.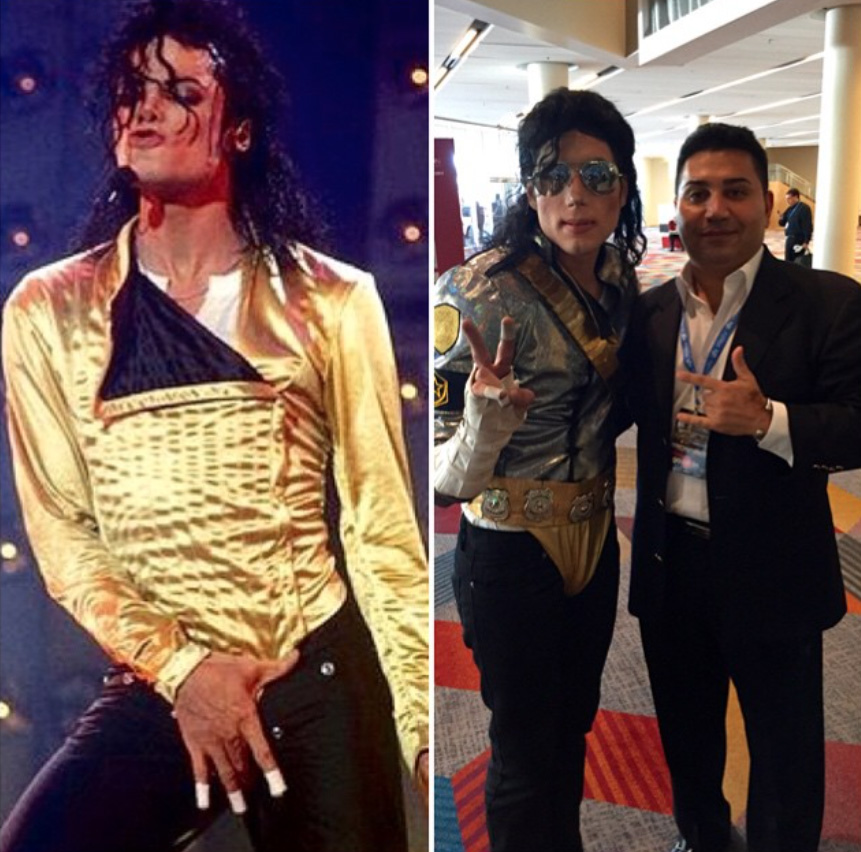 In the meantime, prosecutors are determining their best path forward on the murder-for-hire case. There is clearly more drama to be seen in this continuing saga.