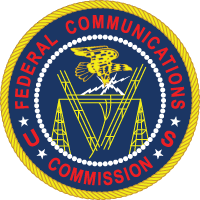 Just when you thought then dust had finally settled on the switch from analog to digital high-definition  television broadcast, and adding fuel to the heated debate over 4K Ultra HDTV, we learn that the Federal Communications Commission (FCC) earlier this month approved a test of Europe's OFDM-based DVB-T2 format. Could the U.S. government be quietly putting in place plans for an Ultra HDTV broadcast future?
Critics of Ultra HDTV complain that there is no content or UHDTV broadcasts…yet…
One of the main arguments that opponents to 4K resolution TVs is that there is no native UHDTV content, and there is no set broadcast standard for it either. We reported on a new, even higher-than-4K resolution standard being developed in Japan…and noted that the inventors there include Japanese broadcaster NHK to help create the requisite broadcast standard for this even more futuristic new format.
Clearly, broadcast standards are an impediment to moving forward with Ultra HDTV and our existing ATSC standard is not up to speed as compared to other digital broadcast standards available around the world. With this move, the FCC has authorized a 6-month test and study of a new broadcast standard by Baltimore station WNUV-TV, an affiliate of the CW network.

WNUV-TV will send its normal programming feed to cable operators and simultaneously broadcast an over-the-air signal using the DVB-T2 format during the early morning hours between 1:00AM-5:00AM. The goal is to test the viability of this standard for next-generation TV transmission.
Results from their testing will be provided to the National Association of Broadcasters (NAB). WNUV-TV will have an opportunity to request an additional extension of time should it determine it needs more than the initial 6-month testing period.
Richard Wiley, a former FCC commissioner who supervised the adoption of ATSC, said earlier this month that a new transmission standard accommodating Ultra HDTV and multi-platform delivery may be in broadcasting's future. But, he thinks it will be at least a decade down the road – yes, ten years in the future – due to the fact that it is not backward compatible with existing standards – new television sets will be required.
According to a report on advanced-televisions.com, the broadcast test's objectives are:
Identify representative link budgets for a variety of use cases in different locations within the service area.
Determine how a scalable Quality of Service offering combined with flexible transmission attributes might facilitate the simultaneous provision of television broadcast to multiple viewing devices.
Provide data that may support the development of coverage and service contour matching techniques.
Confirm the ability of OFDM to support Ultra High-Definition television within the existing 6 MHz channel assignments.
Explore technological capabilities that could lead to the ability to evolve a future broadcast standard.