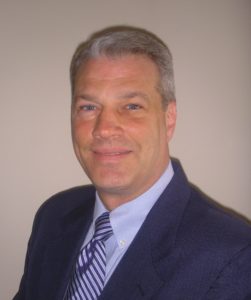 Emotiva Audio Corp. announced this week that it has appointed Walter Schofield, formerly of SVS Sound, as its first-ever VP, Global Strategy. Schofield has along career in audio but only recently joined the online world at SVS. The position was newly created at Emotiva.
See more on Schofield's new appointment at Emotiva…
Many Strata-gee readers will be familiar with Walter Schofield, largely due to his work with several well-regarded audio brands. Not to mention the fact that Strata-gee previously reported on his arrival at SVS.
Beyond his most recent position at SVS Sound, other audio companies that Schofield worked at include stints at Meridian, Harman's Mark Levinson brand, Linn, Cambridge Soundworks, and more. Depending on the company, his LinkedIn profile claims executive appointments as high as President-level.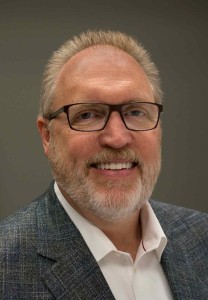 "With more than three dozen models introduced over the past 12 months, and an ongoing expansion of our Tennessee-based manufacturing facilities, Emotive will continue to experience substantial growth over the coming years, and I can't think of any audio professional who is better equipped to help expand and drive our sales efforts than Walter," said Dan Laufman, President and Founder of Emotiva Audio Corp, in a prepared statement. "He understands what makes a brand tick, and how to turn the brand story and quality of its products into successful programs and promotions that benefit everyone in the food chain, from the manufacturer to dealers and consumers."
The new role for Schofield at Emotiva – VP, Global Strategy – makes him responsible for increasing the company's business-to-business and business-to-consumer sales efforts. Schofield will also contribute to Emotiva's marketing programs and general product direction. The company says this appointment comes at a critical time as it is aggressively moving to grow its product selection, while also opening new markets for the company.
Emotiva hails Schofield's record at SVS, where it claims he "fueled the company's growth…" and says he was "the driving force behind SVS Sound's sales initiatives at every level."
"Emotiva has a unique and exciting story that is relevant to dealers and consumers alike," said Schofield in the same statement. "It was the first brand to really thrive in the online world, successfully building business through internet and phone sales when the rest of the industry looked at selling on the web as a fad, at best. Twelve years later, we're not only growing our B2C business, but dealers in the U.S. and around the globe are clamoring for a product line that is clearly a fan favorite."
Learn more about Emotiva at www.emotiva.com. Schofield can be reached directly at walter@emotiva.com.