Special
ALERT
B&K Components, Ltd., a small privately owned company founded in 1981 in Buffalo, NY, had carved out a niche for itself as a provider of a fairly wide range of stereo, home theater, and multizone audio components. But apparently B&K Components has also become the latest victim of a continuing industry contraction as sources tell the ALERT that, barring any unforseen last-minute glitches, Amplifier Technologies, Inc. (ATI) will acquire B&K soon…perhaps as early as by the end of this week.
At last month's CEDIA Expo in Atlanta, a source told the ALERT that the B&K Components had been taken over by its bank just days before the Expo. However, efforts to confirm this story, including multiple phone calls to B&K, were unsuccessful. Still, the rumor persisted and multiple sources brought it to the ALERT's attention seeking verification.
B&K taken over by bank…


Recently the ALERT has been able to confirm through sources closely associated with the situation that B&K Components was in fact taken over by its bank in mid-September. This bank takeover followed months of declining fortunes for the company in which it struggled to adjust operations in the face of a challenging economic environment.
The company has generally been quite tight-lipped about its misfortunes. However, six weeks ago, the company circulated a letter giving a hint of the challenges it was facing.
The first sign of trouble…
In a letter dated August 26, 2010, company founder and general manager John L. Beyer notified B&K sales representatives that it had laid off National Sales Manager Todd Westfall because of a "general slowdown in business." [ B&K letter to reps ] The letter goes on to specifically mention "the recent economic problems we have all been working through…"
Just after CEDIA, the ALERT became aware of a growing chorus of complaints from B&K dealers and reps as the company had ceased answering telephone calls or email messages. While the company's telephone system auto-attendant and voicemail remains operable, several reports indicate that there has been no contact from the company on support issues. With no official announcement from the company, dealers were left in the dark with no apparent support for B&K products they had already purchased and sold.
No need for sales…
The ALERT contacted B&K Component's former National Sales Manager Todd Westfall who explained in a telephone interview why he left the company six weeks ago.
"My job was to sell and that is what I did," Westfall said. "But we weren't building any more inventory, so there was no need for me to be there."

"I left on amicable terms," Westfall added. "I wish nothing but the best for B&K."
Westfall also mentioned he was aware of the drop off in company support for its dealers, a situation that clearly concerns him. "It is up to John Beyer to step up" and take care of the customers Westfall said.
ATI in negotiations to buy B&K…
Now the ALERT has learned through multiple sources that Southern California-based electronics manufacturer ATI is negotiating with the bank to acquire all the assets of B&K Components, and it intends to field products under the B&K brand name soon…perhaps as early as the upcoming CES in Las Vegas, NV.
ATI was launched in 1994 by industry veteran Morris Kessler who has been designing amplifiers and components for more than 35 years since his days at one time amplifier powerhouse SAE, another company he founded. ATI offers a full line of preamp/processors, amplifiers, and multizone amplifiers under the ATI brand name.
The name of the game is OEM…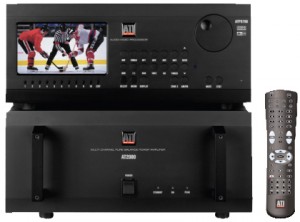 Lesser known is the fact that the company derives most of its income from Original Equipment Manufacturing (OEM) work – that is…designing, engineering, and manufacturing products for other electronics companies to be sold under their various brand names. Kessler tells the story that while not his original business plan, OEM emerged as a viable market for the company from the very first CES at which he showed his original amplifier designs.
Over the years, the company has manufactured many amplifiers and other components that were sold under brand names such as Crestron, Harman Kardon, Lexicon, and Onkyo Integra Research.
Acquisitive minds…
More recently, the company has added a strategy of growth through acquisition. According to Mike Pontelle, ATI's sales and marketing manager, ATI has acquired several high-end and prestigious brands such as BGW Systems, Theta Digital, and Audio Access.
When asked to confirm whether ATI was purchasing B&K Components, Pontelle said, "I can't really comment on that as nothing has been signed yet."
However, Pontelle acknowledged that this is definitely the type of deal that ATI would pursue.
"B&K is not done yet, but it fits right into our model," Pontelle said. "We have the financial resources, the engineering resources, and the manufacturing resources to successfully acquire distressed brands."
Building bridges…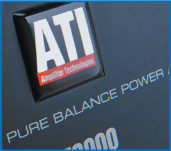 When asked if ATI had any concerns about "bad blood" or "burned bridges" as a result of the several weeks of lack of support to B&K dealers, Pontelle said that the company had gone through the same situation with Theta Digital which he says had also gone through a protracted period of lack of support for their products.
"It wasn't easy, but people have a short memory," Pontelle said in a reference to their Theta Digital experience. "As long as we can show them [B&K dealers] a way to make money, I believe we can build bridges."
"Theta Digital was an asset purchase only," Pontelle added. "We could have screwed everyone if we wanted to. But it is not in our interest to turn our backs on dealers."
There will be pain…
Still, Pontelle admitted, "There will be pain. We'll just have to slog through it."
Some industry observers the ALERT spoke with speculated that the company may be seeking the greater market power of the B&K brand name which they say has a broader distribution and higher awareness than ATI products. Others suggested that ATI was most likely able to purchase B&K's assets at "fire sale" prices too good to pass up.
The secret's in the sauce…
In any event, Pontelle commented to the ALERT on ATI's "secret sauce."
"Because of our size and our prowess in the OEM business – we have the economies of scale that these individual brands don't have," Pontelle explained.
And it is through these "economies of scale" presumably, that ATI can turn a profit where the individual brands cannot.
For more information on ATI, see: www.ati-amp.com.