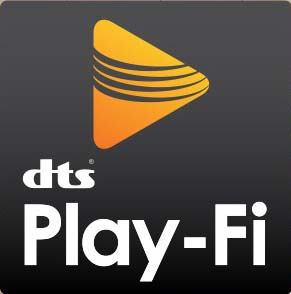 ProSource, a national dealer buying group, announced this week that it has cut a deal with DTS Inc.,  to partner in marketing and promoting its Play-Fi wireless music system products. DTS, which announced an expanded roster of Play-Fi participating manufacturers at CEDIA Expo, has been a bit behind other wireless makers before now, but is seen as picking up the pace of its expansion.
See more on this new partnership between DTS and ProSource…
The DTS partnership with ProSource is said to be specifically focused on "coordinating a national marketing and merchandising effort" to expand consumer awareness of Play-Fi, as well as to grow sales. It is likely that Play-Fi needs the push given the fact that DTS is new to the wireless multi-room music system business – better known for its surround technology. Adding to their challenges, they were a relatively late entrant to the category as well.
"Whole-home audio is one of the most important growth categories for our dealers and we believe in the interoperability of brands to achieve music in every room," said David Workman, CEO and President of ProSource, in a prepared statement. "With DTS having established partnerships among the majority of our most important speaker brands, this is an important alliance to bring a consistent message of the advantages of Play-Fi technology to consumers. This approach allows each brand to further position their unique sound and technology for whole-home audio under the DTS Play-fi umbrella."

Part of this agreement involves ProSource creating a special working group, pulled from members of the organization's audio committee. This working group will collect data on consumer purchases and otherwise assist DTS in ensuring that it is fully apprised of changing consumer market preferences.
"We look forward to this unique collaboration with ProSource and its audio committee members to work on creative ways to better help consumers understand how DTS Play-Fi technology can enhance their enjoyment of audio," said Brian Towne, Executive Vice President, DTS, President DTS Auia Pacific. "This will also be of great benefit to our manufacturing partners who are also ProSource partners as we all work together to promote the interoperability of these great brands and product in the ever expanding Play-Fi ecosystem."
To find out more about ProSource, visit: www.prosourceinfo.com.
Learn more about DTS and its Play-Fi technology by visiting: play-fi.com.