Outdoor Kitchens & Media Rooms are Out, Walk-in Closets & Programmable Thermostats are In

The National Association of Home Builders has completed a comprehensive survey of home builders to learn what features home buyers are asking for in homes being built today. The survey, which the association conducts every year, showed a huge shift in priorities this year and reflects a fundamental shift in consumer preferences – a shift that will also impact the custom integration industry.
See what features are desired & shunned and what it means for us in tech…
Not long ago, just months ago really, new home shoppers were looking to buy homes featuring complete outdoor kitchens, dramatic two-story entry foyers, and a whirlpool tub in their luxurious master bathrooms. Now? To shoppers looking for that home today, the NAHB says "good luck finding one."
In a survey of 400 home builders conducted earlier in the year, the NAHB asked builders to identify the home features they were most likely and least likely to include in the houses and communities that they were building now. As reported on by Realtor.com, it was clear to see that buyers have changed and builders have adapted to these new preferences.
Luxury is out…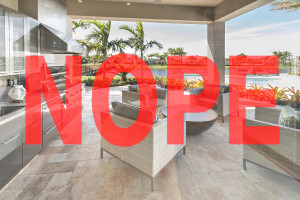 Consumers, the NAHB says, are shying away from luxury features in favor of "efficient, organized, and pragmatic ones." Perhaps as a result of the last recession, tastes have clearly changed.
"Ten years ago we were talking about outdoor kitchens with a fancy wine rack," Stephen Melman, director of economic services at the NAHB said in a recent report on the survey. "Now we're talking about a closet. It's not sexy, but that's what people want."
Prior to the recession in 2007, builders told the association that buyers wanted a touch of the good life in their homes. Features that offered a touch of luxury such as outdoor kitchens, main level carpeting, and media rooms were popular. Now, they are out.
Efficiency and 'green' are in…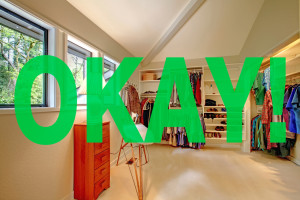 What's in? Today's shopper has become more functional and even "green." Demand is up for walk-in closets, laundry rooms and – low-emission windows, Energy Star appliances, Energy Star windows, programmable thermostats.
This result tracks several consumer surveys that identified changing consumer tastes. The NAHB themselves pointed to a Pew Research survey taken just after the end of the recession in which 62% of consumers said they had cut back on spending. Interestingly, 31% said they would continue to hold back spending even after the economy improved.
"If a working couple is trying to get out of the house in the morning, they need a walk-in closet in the master bedroom, they need a laundry room that's well-lit and well-organized," Melman says. "That's how they improve the efficiency of the household, find clothes, get organized, and hide the clutter. Do they need a whirlpool or do they need a walk-in closet with a skylight?"
Luxury has gotten more expensive…
As the NAHB noted, while a taste of luxury may be gone for more mainstream buyers, it can still be had – in homes priced at more than $500,000. So the luxury features are still available, but only in homes with a luxury price tag to match.
Based on the NAHB survey, here are the top ten features least likely to be found in new homes built today:
Outdoor kitchen
Laminate countertop
Outdoor fireplace
Sunroom
Two-story family room
Media room
Two-story foyer
Walking/jogging trails
Whirlpool tub in master bath
Carpeting on main level
Here are the top ten features most likely to be found in newly constructed homes today:
Walk-in closet
Laundry room
Low-emission windows
Great room
Energy Star appliances
Energy Star windows
Nine-foot ceilings on 1st floor
2-car garage
Programmable thermostat
Granite countertops
And finally, the NAHB projects trending features that they say are most likely to stay:
Solar panels: "With their increasing availability and affordability, solar panels are going to be the next big thing," Melman says.
Garages: "People love their garages for storage space even if they don't put cars in them," the NAHB economist says. "I think at least the two-bay garage is here to stay."
Additional bedrooms: "We have boomerang children, we have aging parents, we have caregivers who live with us, so we need the extra space."
Decorative aging-in-place features: They include decorative handrails in bathrooms, higher toilets, and step-free showers, according to the NAHB's Melman.
Tech must adjust too…
It is disappointing to see the drop-off in interest in media rooms, once a custom installer staple. However, technology has not seen its demand completely disappear – programmable HVAC controls and the move towards "green" technologies appear to be on the rise. This fact offers opportunities for integrators who can install smart home control solutions that offer energy savings by enhancing control of environmental and lighting systems.
We'll have to wait and see if the new home construction market continues as a driver of the home technology business as it has in the past. This role has greatly diminished in the wake of the last recession – forcing most installers and integrators into the retrofit market. But at least this new data offers suggestions for a new approach – smart home solutions – that could provide significant drive for integrators in the new home construction area.
See the whole story on the NAHB survey as reported on realtor.com at: www.realtor.com.