GUEST POST
It has never been more difficult to communicate real differentiation or to create real value.  Which is why a loyal customer has become more of a concept and less of a reality.  But loyalty is something we've always had to earn and to earn it now it will require that we get serious about creating innovative programs that build real consumer engagement.
Like brilliantly executed, creative, face-to-face demonstrations can.
Over the past three decades, I have been blessed with successful positions in sales and marketing across a variety of manufacturing categories, including audio, video and control categories. During that time, I have traveled across the U.S., calling on regional retailers, independent specialty electronics dealers with brick and mortar operations, specialty retailers as well as custom installation specialists (since their inception over the last 20+ years).
It has been interesting to see the changes in whether dealers offer active demonstrations to engage consumers in the experiences they offer, or simply rely on referrals to generate growth. As the business climate has changed over this time, particularly in the CE business, independent dealers, (including both retailers and custom integrators), have struggled to keep up with:
The evolution of meaningful technology – notably the Internet, wireless technology and smart devices.
The forces of change in the competitive marketplace – Unforeseen consequences of the Internet in increasing the speed of commoditization, driving profits downward.
The changing wants and needs of the consumer. Not so much the actual changes in what we want and need, but how we all go about filling those needs and wants.
Create a 'customer engagement' program
We all know the Internet of Things, (IoT), has already had a significant change in how end-users go through their purchasing cycle, how brands influence their purchase decisions, (or not), and where consumers choose to spend their money in satisfying their requirements.  Based on my own experience at companies like Infinity Speaker Systems, Sonance, Integra, Sunfire, it could be argued that the jury is still out on whether dealers have more success with demos or without. That is, we still have several successful integrators who do NOT offer showrooms and successful integrators that do. Major retailers with big showrooms have gone out of business such as 6th Ave in New York, Hi Fi House in PA, Talk of the Town in NJ, Tweeter, Sound Advice in Florida, (now making a comeback), Ultimate Electronics, Colorado, Jerry's A/V in AZ, and many more. I could also as many more CI dealers who did NOT have showrooms that have closed.
That being said, considering the change in the business landscape, all of us in this business must seriously consider the value that active demonstrations brings to ANY CE business. In short, we cannot build sustainable, profitable businesses without meeting consumer demands. Not to mention the speed at which product categories are being commoditized today, how is one to make a consistent profit over time? Create a customer engagement program that brings your target client to YOU, where YOU control the experience, YOU set yourself apart by giving them an experience they simply cannot find anywhere else. Like Disneyland……
I contend it's all about engaging the end-user in a way that no Internet company can and that few competitors know how to do successfully. Let's look at a successful CE company for a moment.
Polishing the apple
The world's most important company knows something that too many of the rest of us seem to have forgotten.  Apple knows that live, one-on-one product demonstrations create positive customer engagement and communicates their brand value. They know demonstrations act to grow the amount of each sales transaction while building a relationship with each of their customers. They know that all of these activities, beginning with a live demonstration, all lead to building trust which translates to earned customer loyalty. Which is one major reason why Apple, today, captures over 20 cents for every consumer dollar spent on CE products in the U.S. market. With a market cap of over $700 billion and current valuations at $1 trillion to $1.4 trillion, without having to discount their products or services…..I'd like someone to tell me they're wrong…….I dare you, I double dare you….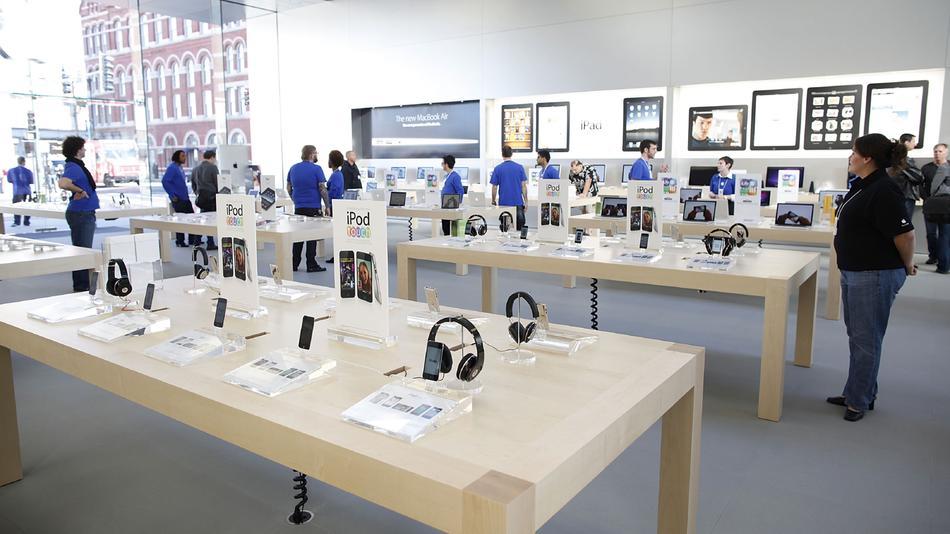 Done correctly, active demonstrations should – and do – differentiate your company and raise margins while increasing the overall revenue of each sale. And all this is done while you build the most important part of your business, a loyal, (profitable) customer base.
Mantra
There are many other examples of megabrands that rely on active demonstrations as an integral part of their marketing mix.  Bose, Bang and Olufsen, Sony, all the major cell phone carriers and phone manufacturers…every high end Swiss luxury watch manufacturer that sells in the U.S., Home Depot, Motorcycle brands and of course Automobile Dealers (we love our test drives) …….
Which is why my mantra continues to be today, as it's been for years: we need more places with active demos!
So, with that last point front and center, the most interesting question to me remains: Why is this subject still this controversial after all these years? Especially since the Internet revolution has created an entirely new type of consumer – a consumer that's skeptical, fickle, picky – and of most importance, amazingly knowledgeable!! They know what they want, they can usually get it online– and if you can't show them a better way to go, then you will not get their business.
Why is investing in a demo room or "experience center" becoming less of an option and more of a competitive requisite?
Consumer Trends:
An interactive and inspirational experience: Many Consumers want choices in brands, selection and yes, price. (All of which can be referred to as one kind of value).  They can already find most of this on the Internet much easier than trying to drive to stores and hassle with talking with salespeople who have not been trained and educated about today's customer. Awkward! An Experience Center or Design Center, (properly executed), provides an opportunity to demonstrate and communicate many concepts that are valuable to your customer. It's your payoff to your target customer for going through the effort to come to see you. A unique inspirational experience!!
Opportunity to go beyond the box: As mentioned, consumers think: "I can buy this through Amazon Prime and have it tomorrow, why should I buy from you?" Demos give you and the brand the opportunity to intimately show the benefits of your company, the brand you are demonstrating – building trust, establishing a relationship beyond the box, an experience you cannot get on the Internet. This effort also establishes your brand above all others……addressing the non-verbal question: Why should I buy from you? (A.K.A. – why should I "marry" you?)
Build a trusting relationship: End-users and dealers alike are looking for companies and people they can trust. Without trust, the only reason why someone would buy from you is price. Today, people want to be engaged by those companies they would give their money too. There are too many choices today. Without customer engagement programs, (Such as social media), establishing trust beyond a single transaction, (in a saturated marketplace), is challenging at best. Few, if any product categories hold their profit margins over time. Vendors are threatening to sell direct to end-users for many reasons. Few dealers and manufacturers actively and consistently promote trust through action. Actions such as supporting demo rooms or Design Centers, provide both dealers and vendors the tools to help you build trust, and provide a strong case for the costs you ask for in delivering your products, programs and services. Vendors who sell direct have difficulty in creating a relationship that's built on something other than price.
Where will you be in five years?
Finally, here are a few additional factors to consider when deciding whether to demo or not to demo…
A.      When buying a new car, do you write a check without test-driving it? (I'm not talking about a car you are familiar with, know the details and just want a price).
B.      When buying a new luxury watch – yes, many of your wealthy clients still own or collect, luxury watches….besides collectors, do you think anyone wealthy enough to afford it, would spend upwards of $30,000 for a watch without trying it on?
C.      As our industry continues to shrink, commoditize and saturate, driving prices downwards faster and faster, you will have to sell more to make the same gross profit as you did last year. Do you have processes, programs and products in place to do this for the next three years? A demo room or showroom is the best tool to use in a labor-based business model, (with commoditized products available everywhere.)  It can show off your expertise and commitment and provide much-needed support for customers who are losing those options more every day.
D.      Since technologies today are found everywhere, leading your sales efforts primarily with discussions and presentations on said technologies does little to differentiate your business over your competition. CI dealers and vendors alike are most comfortable talking about technologies that THEY like, that THEY are invested in. Frankly, who cares? Unless you have a truly unique, world-changing technology that everyone needs every day, discussing the technologies beyond the BENEFITS they bring to end-users is a losing approach. Design or Experience Centers provide you with the unequaled tool to demonstrate the BENEFITS of any technology you choose to focus on. And THAT will go a long way in differentiating you from the sea of competitors who will gladly sell the technology at the lowest price they can because that's all they know. And they don't put any effort into changing their sales approach.
E.       Will you have a team that is educated in proper, relevant sales processes who have tools such as an Experience Center, to SHOW the appropriate BENEFITS as you deliver that unique customer engagement experience?
I hope this has helped all of you begin to re-think why with one big idea, how to differentiate your business. Yes, there are challenges to differentiation. That's why most dealers and vendors in this business don't do it well if they do it at all. They either don't know how or don't see how they can afford the investment. Without careful planning a Design Center or just a demo system can be costly, or, with careful planning and execution, it can be manageable, profitable and life-saving to your company. Doing it correctly will provide a framework by which you and your team can grow by providing value beyond the box to your clients that they cannot get from the Internet or other competitors who choose to sell out of a picture book.
Happy demonstrating!
WHAT DO YOU THINK? Do you agree with Mark that live demonstration is the best way to differentiate your business from other channels? Do you disagree and take a different approach to differentiation?
Let us know your thoughts in the "Comments" section below.



---
GUEST POST – MARK WEISENBERG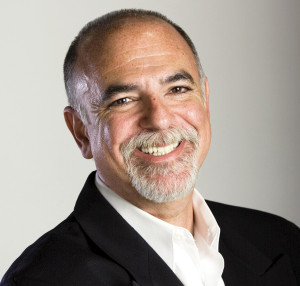 This post was written by Mark Weisenberg, a well-known denizen of the tech community.
Mark has successfully served in executive sales and marketing positions at companies such as Infinity Systems, Luxman Audio, Sonance, SpeakerCraft, Integra and Sunfire. He has served on CEA Audio boards, was a founding member of the Home Audio Alliance, (Now the MRAV Council – CEA). He also authored a lecture series, "Selling Luxury, Do it or Die" to ELAN and Sunfire dealers worldwide.
Mark can be reached at: (email) awalan2b@yahoo.com or (phone) 909.816.6661