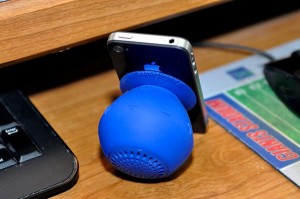 A new survey conducted by the CTA just this past September shows what tech products consumers are planning to buy to give as gifts for under the Christmas tree this year. And yes, we find the order of priority of some of these items very interesting.
Check out this most current survey…just in time for the holidays…
Referring to the graph shown below, note that TVs, normally the big gun of the industry over the holidays, is all the way down to #7 on the list of top 12 planned tech gifts to give. Almost half as many as plan on giving headphones this year.
And after a year full of intense buzz about Smart Speakers, they come in at #11 out of 12. Not very compelling. More people plan on purchasing a smart watch – an underachiever – then plan on purchasing a Smart Speaker. Is the Smart Speaker category already saturated?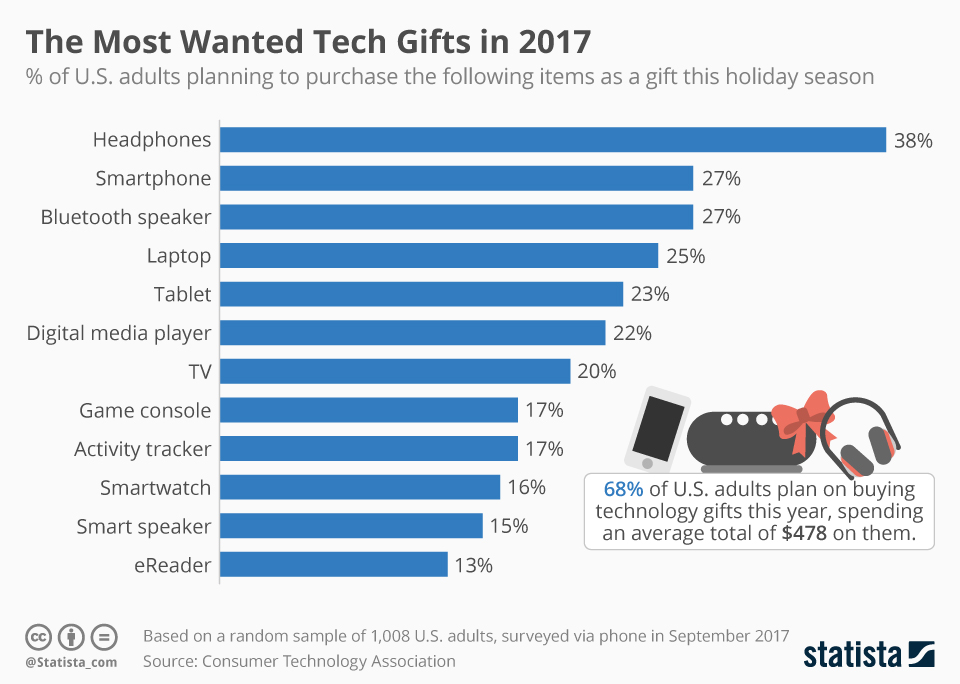 Of course, Bluetooth speakers and Tablet computers are all within the Top 5, as expected. But we were also surprised by the strong showing for Laptop computers and Digital Media Players. Apparently, despite concerns to the contrary, Tablets did not kill Laptops, and Smartphones did not kill Digital Media Players.
We were a little surprised to see Game Console down to #8. When our kids were little, video game systems were a perennial favorite at this time of the year.
According to the CTA's survey, almost 7 out of 10 shoppers plan on giving tech gifts this year…spending an average of $478 on them. Fortunately for Santa, these items are compact enough to easily fit in the back of his sleigh!
Did anything surprise you on this survey? Perhaps you expected to see drones, or robots, or a Nest thermostat here? If so, leave a comment below this post and let's see what you think should – or should not – be on the list.