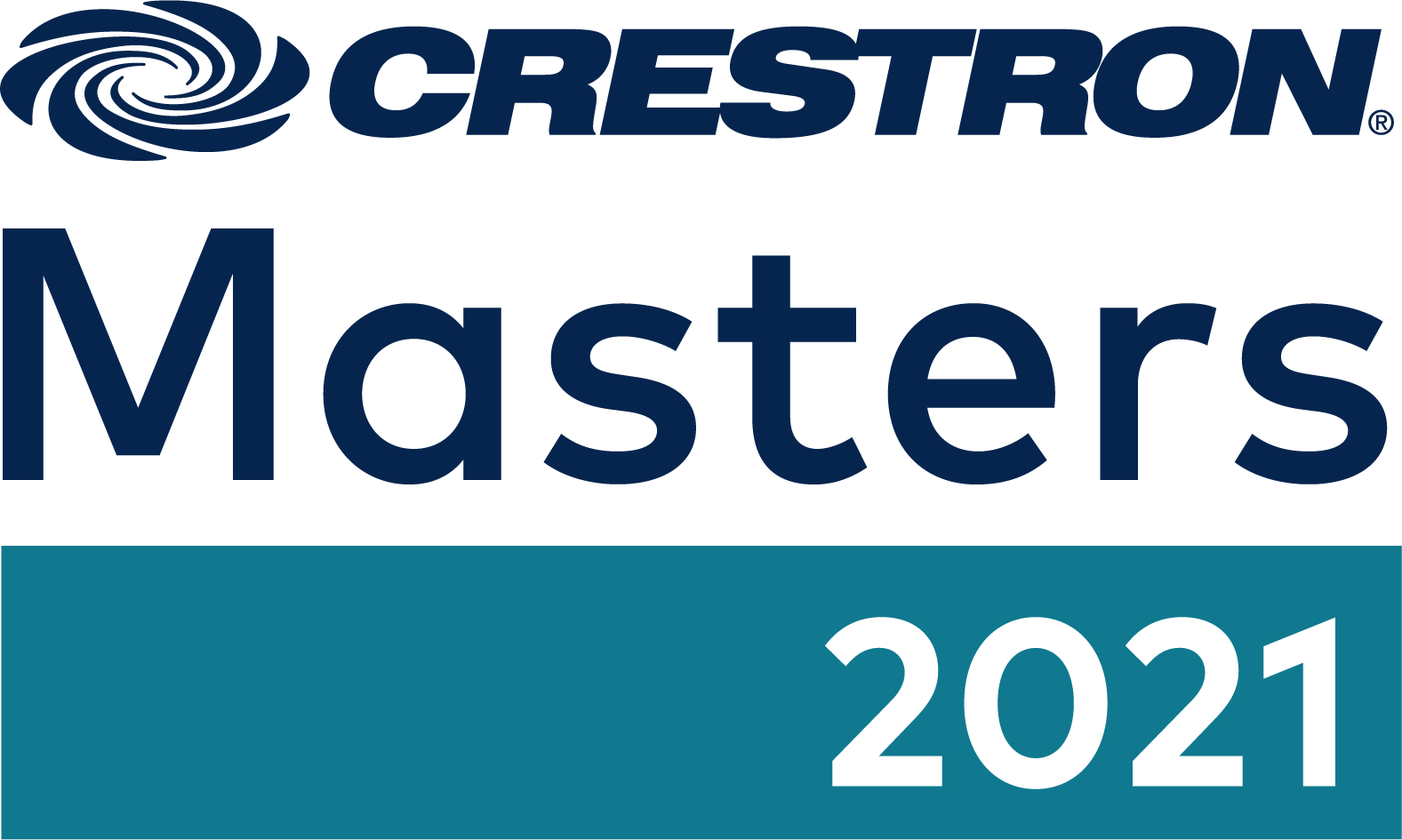 Crestron formally announced today (Wednesday) the details on the 2021 iteration of its famous Crestron Masters training event, a highly popular deep-dive training initiative offered to "the AV industry's premier programmers, designers, and salespeople." All the cool kids will be there, and you should be too. See more below…
Get all the details on Crestron Masters 2021…
I know few manufacturers as dedicated to education as Crestron. Perhaps an outcropping of their strong engineering focus, Crestron offers training year-round.
Their Masters training, however, is a keynote event that pulls together a comprehensive package of classes covering a wide range of topics and technologies.
So here now, directly from Crestron, are all of the details of their Crestron Masters 2021 event:
WHO
Crestron, the global leader in workplace and smart home technology, creates solutions that transform the way people live their lives, making day-to-day tasks easier and improving efficiency and productivity. Crestron delivers scalable and customized technology solutions along with 24/7 global support.
WHAT
Join Crestron and our industry's top AV professionals for our annual training event, Crestron Masters, from Tuesday, April 27 – Friday, April 30, 2021!

The AV industry's most popular training event, Crestron Masters is an exclusive, by-invitation-only conference that offers Crestron Certified Programmers, Crestron Masters Technology Architects system designers, and Salespeople at Crestron Dealers the opportunity to stay on top of the latest Crestron technology and industry best practices through a wide array of training classes, while networking and sharing knowledge with peers.

Virtual Crestron Masters 2020 Highlights:
• 33,018 session attendees from around the world
• Over 200 hours of content
• Over 50 sessions
• More than 12,000 questions answered

Registration will be opening up soon, so please save the date so that you don't miss out!
WHEN
Tuesday, April 27, 2021 – Friday, April 30, 2021
WHERE
Registration opening soon. Attendance is by-invitation-only. Not yet a Certified Master Programmer and would like to learn more? Visit the training section of our website or email training@crestron.com
This is a major event for Crestron, and I've heard many good reports about just how valuable their many deep-dive sessions are to top integrators in the industry. Technology, as we all know well, is a fast-paced, always changing game. The only way to stay on top of things and make sure you're employing all of the latest best practices is to immerse your teams in events like the Crestron Masters.
I'll see you there!