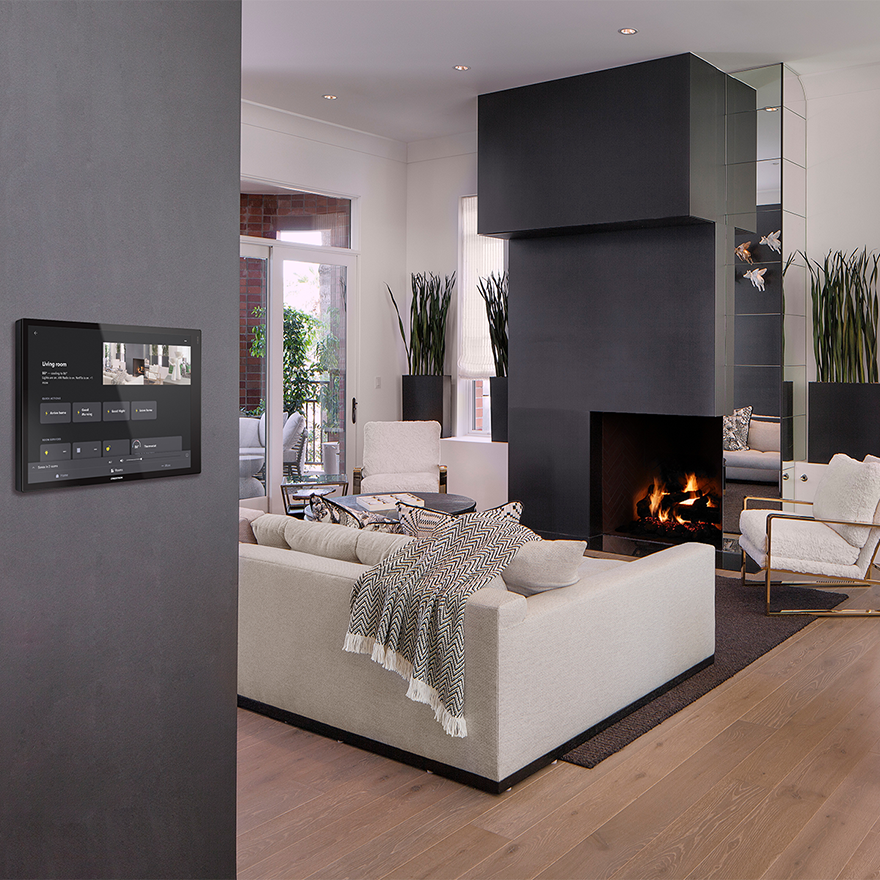 Creston Electronics announced today its plans for the upcoming CEDIA Expo show in Dallas at the end of the month. The company says they will have a big showing for their Crestron Home ecosystem and a "deep roster of new solutions" that integrators are going to want to see.
Learn more on the CEDIA Expo plans for Crestron Home
Crestron says that since its launch, the Crestron Home OS has continued to rapidly expand with hundreds of system updates and new interoperability connections with industry-leading partners. Consequently, they say they are excited to present the world of Crestron Home OS in what for many integrators will be their first opportunity to see it in person at an industry trade show.
At CEDIA Expo, the entire booth will be dedicated to presenting the world of Crestron Home OS, an expansive presentation of an ecosystem that is far larger than many integrators have recognized. The company says that every demo and every solution will be there for integrators to experience.
Crestron Home Has Reimagined Installation & Configuration
"CEDIA Expo will be the first time many home technology professionals have had a chance to experience Crestron Home first-hand at a major tradeshow. Crestron Home has reimagined the way dealers approach the installation and configuration process of highly coveted Crestron systems while maintaining the customized control that homeowners demand. As a result, Crestron Home is a platform that can scale with any project and deliver the same bespoke Crestron experience everyone expects."

John Clancy, Crestron Executive VP, Residential
The company says it will "demonstrate many new approaches that dealers can take to maximize the benefits…" of Crestron Home OS. These include demos of simple integrations with recent product launches, such as the 4-series DIN Rail Control System which brings multiprocessor support to the Home platform; and their Network Power Controllers which interface with the OS Device Health Dashboard. Integrators will also see the latest security integrations and much more.
Impressive Human Centric Lighting Solution with Crestron Twist
Crestron will also be highlighting what may be one of their most significant advances lately – Human Centric Lighting (HCL) and Health & Wellness solutions. I was extremely impressed with a demo I saw recently of their HCL lighting solutions. Unlike some other suppliers, Crestron seemed to jump deep into the category with not only the best of available technologies but even advanced the concept with their own SolarSync sensor technology that locks interior lighting intensity and color with the actual light from the sun outdoors around your home. This looks to be a big boon for fans of Circadian Rhythm – which many scientists link to human well-being.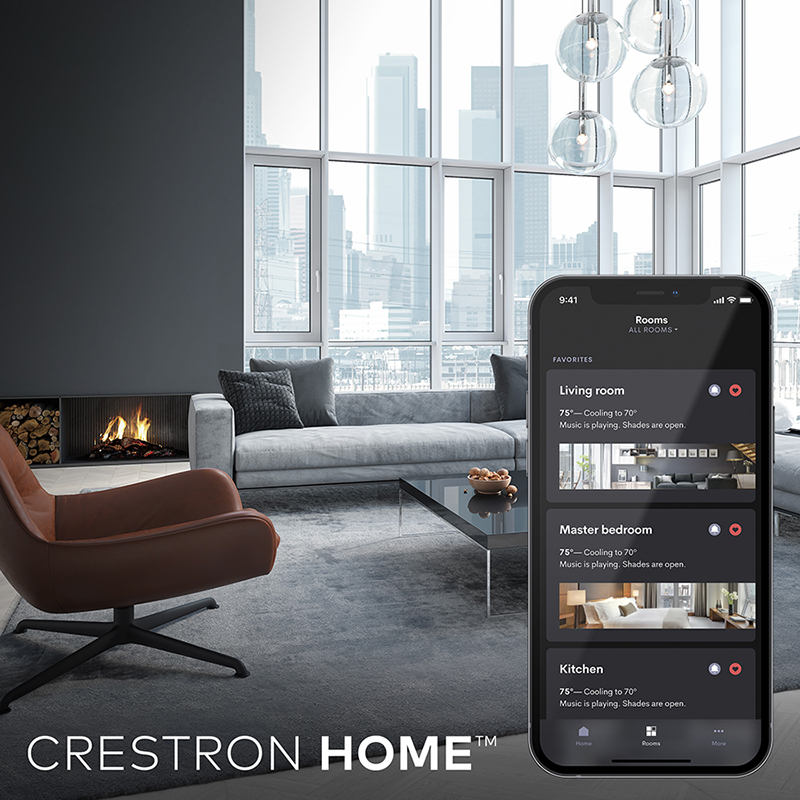 Crestron is even offering a class on this at CEDIA called Fully Tunable LED Lighting Powered by Crestron Home OS. They are also offering a whole roster of training on other key categories, such as An Introduction to Crestron Home and How to Customize Crestron Home for Your Clients.
Seamless Orchestration of Crestron and 3rd Party Solutions
The company will also demonstrate how Crestron and its Home OS can seamlessly orchestrate both Crestron capabilities with fully supported third-party solutions such as lighting, HVAC, energy management, and air purification "to create [the clients] perfect Oasis." With consumer interest particularly on health and wellness, the company will help integrators wrap their heads around the topic with a special training session titled Health & Wellness in the Home – A Technology Overview which will be taught by Kelly Eager of Delos, a leader in the residential wellness space.
To hammer home the point that the Crestron Home OS provides integrations with a growing galaxy of third-party products and partners, the company plans to have copious displays of third-party devices throughout their booth. The company says its integrations number in the "thousands," including new ones in kitchen appliances, door entry solutions, NFT artwork, energy management, keypads, and more.
See the World of Crestron Home at CEDIA Expo
See all that Crestron Home has to offer by visiting booth #16017 at the CEDIA Expo in Dallas starting September 29th – October 1st.
Learn more about Home by visiting their website at this link…