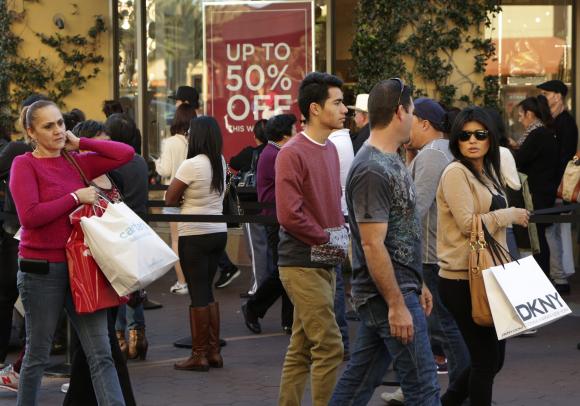 After 70+ days of declining gas prices and news that inflation has peaked, consumers are feeling a little bit better about things. And that is especially true of wealthier consumers, according to the latest reading from the Morning Consult/Axios Inequality Index – which includes consumer sentiment information broken down by income level.
See this latest reading of consumer sentiment by income
I first told you about the new consumer sentiment survey that breaks down responses based on income groups in April. Back then, I offered a note of caution as this Spring survey indicated that all income levels had seen their sentiment turning negative. Even more alarming, the higher income group had an even greater rate and amount of downturn in their sentiment.
Now as we near the end of Summer, we see a very different story as Americans seem to be feeling better about their situation. While readings are still at a low level historically, it is easy to see a significant upturn in consumer sentiment. And while that upturn is being felt at all income levels, it is especially true of the higher income group which has a greater rate and amount of improvement. It is almost the inverse of what I noted back in April.
Multiple Variables Feed Upturn in Sentiment
This upturn is likely the result of multiple variables, including now 70+ days of gas prices declining, the inflation news moderating, and stock prices rebounding. Hopes of a "soft landing" for the U.S. economy have reignited as some economists predict the Federal Reserve Board will begin to moderate their interest rate increases as they see the economy responding to their fiscal tightening.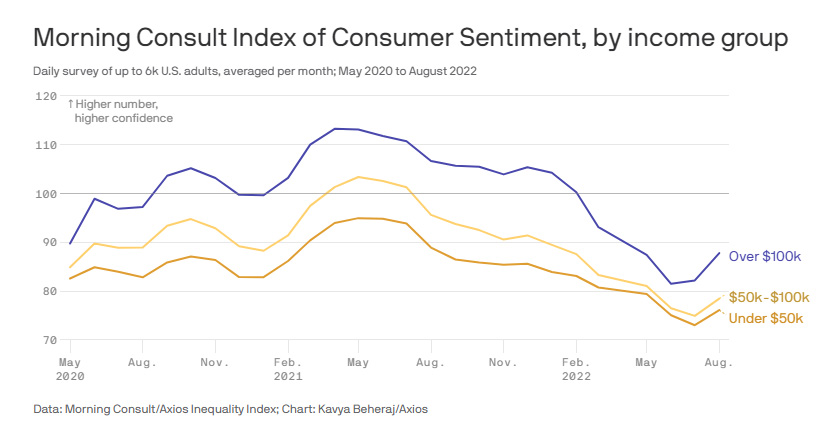 According to the survey's data, those Americans earning less than $50,000 reported their sentiment improved by a reading of +4.2%. But for those households earning over $100,000, sentiment improved by a substantial +6.8%.
The End of the 'Bummer Summer'
Axios called this report breaking the streak of a "bummer summer," as sentimet by income group after that Spring reading continued to decline every month throughout the summer. It is a welcome departure from those declines, but we're not actually out of the woods just yet.
"American consumer[s] are still very negative about the economy," according to Jesse Wheeler, a Morning Consult economic analyst. Still, he agreed that the good news is that the declining sentiment appears to be improving.
Now, we wait to see if this upturn holds, or if domestic or international events emerge to sour consumer sentiment once again.