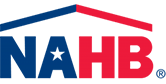 Here's some good news! In a report by the National Association of Home Builders' writer Fan-Yu Kuo, we learn that consumer confidence in March jumped to its highest level in a year. This is the second month of increase for consumer confidence, after a more modest increase in February. This mini-trend suggests that confidence is building in consumers about their future…after a rough year.
See more on this report of Consumer Confidence…
According to the report by the NAHB and based on data from the Conference Board, consumers report feeling more confident – especially, according to the report – in terms of their view of the job market. This sentiment aligns with recent increases in the job market, as reported in recent government data.
However, the NAHB cautions that if inflation were to increase, this "may cause consumers to temper their spending in the coming months." Still, the numbers reported in their analysis on consumer confidence were impressive.
A Big Leap into Optimistic Territory
According to the NAHB report, the Consumer Confidence Index leapt 19.3 points in March, from a reading of 90.4 to 109.7. This is the highest level of consumer confidence since the onset of the COVID-19 pandemic. The Index is based on a reading of "100" representing, in effect, a zero reading – as many folks are confident as those who are not. Readings under 100 represent a generally pessimistic view, while readings over 100 mean greater optimism. That means that in March, consumers moved from pessimism to optimism – in just one month.
There are three elements to the Consumer Confidence Index – the Present Situation Index (how you're feeling at this moment) and the Expectations Index (how do you feel about the future). These are then combined to offer the overall Consumer Confidence Index. In March, all of these indexes rose:
Present Situation Index – Rose 20.4 points from 89.6 to 110.0
Expectations Index – Jumped 18.7 points from 90.9 to 109.6
Big Moves to the Positive Suggest a Potential Big Economic Impact
These are unusually big moves (although not the biggest moves historically) with all indexes moving in synchronization. It is hard not to look at these results and see more confident consumers who will most likely be more inclined to begin spending their money. Recent surveys have shown that during the pandemic, most consumers saved their economic stimulus money – uncertain of what the future holds. These results look to be strong indicators that their mentality may be shifting.
I should mention that the Conference Board also maintains other indexes that are components to these main ones – and all of them showed positive increases, as well. For example, those respondents who characterized business conditions as "good" increased by 2.4 percent to 18.5%, while those saying the opposite – conditions are "bad" – declined by 9.2 percent to 30.5%. Likewise, the number of respondents who said jobs were "plentiful" rose by 4.7%, while those who said jobs are "hard to get" dropped 3.9%.
An Important Indicator of an Impending Economic Rebound
Since nearly 70% of the U.S. economy is based on consumer spending, this is a very welcome reading of consumer attitudes. It is absolutely necessary to have consumer spending increase in order to get the overall economy back on track and to climb out of the recession that resulted from the pandemic.
I recently reported that many economists are predicting a massive economic rebound, the likes of which we haven't seen since the end of World War II. No doubt, this latest consumer confidence data will send the economists back to their predictions. to revise them further upward.
Tighten your seatbelts!
Take a deeper dive by visiting the NAHB at: nahb.org.