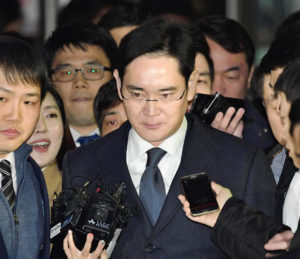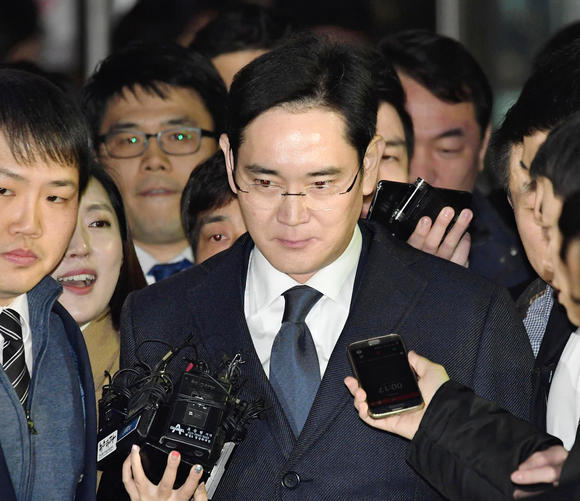 After several years of non-stop success, Samsung has had a bit of a tough run lately. From exploding smartphone batteries to self-destructing washing machines to the arrest of the company's Vice Chairman and heir-apparant…it's been a challenging time, to say the least. But with the company Chairman Lee Kun-hee incapacitated due to failing health and his son, the Vice Chairman, now in police custody – the company's biggest problem is a lack of leadership at the helm.
See how Samsung is addressing their leadership gap as a result of recent police action…
Samsung has moved to address the gap in leadership, temporarily assigning control of the company to a group of executives, according to a report from the Nikkei in Korea. The report further states that the step is a "stopgap" measure in an attempt to achieve stability within the company.
Many in Korea, as well as around the world, were shocked when authorities arrested Samsung Electronics Vice Chairman Lee Jae-yong, better known as Jay Y. Lee. Lee was arrested as part of an ongoing investigation into a bribery scheme that has resulted in the impeachment of South Korea's President Park Geun-hye.
A Call for Unity
After Lee's arrest, Samsung management immediately moved to calm employees nerves, posting a call for unity on the company's intranet Friday evening. The post urged employees to believe in Samsung and to "put forth their best effort."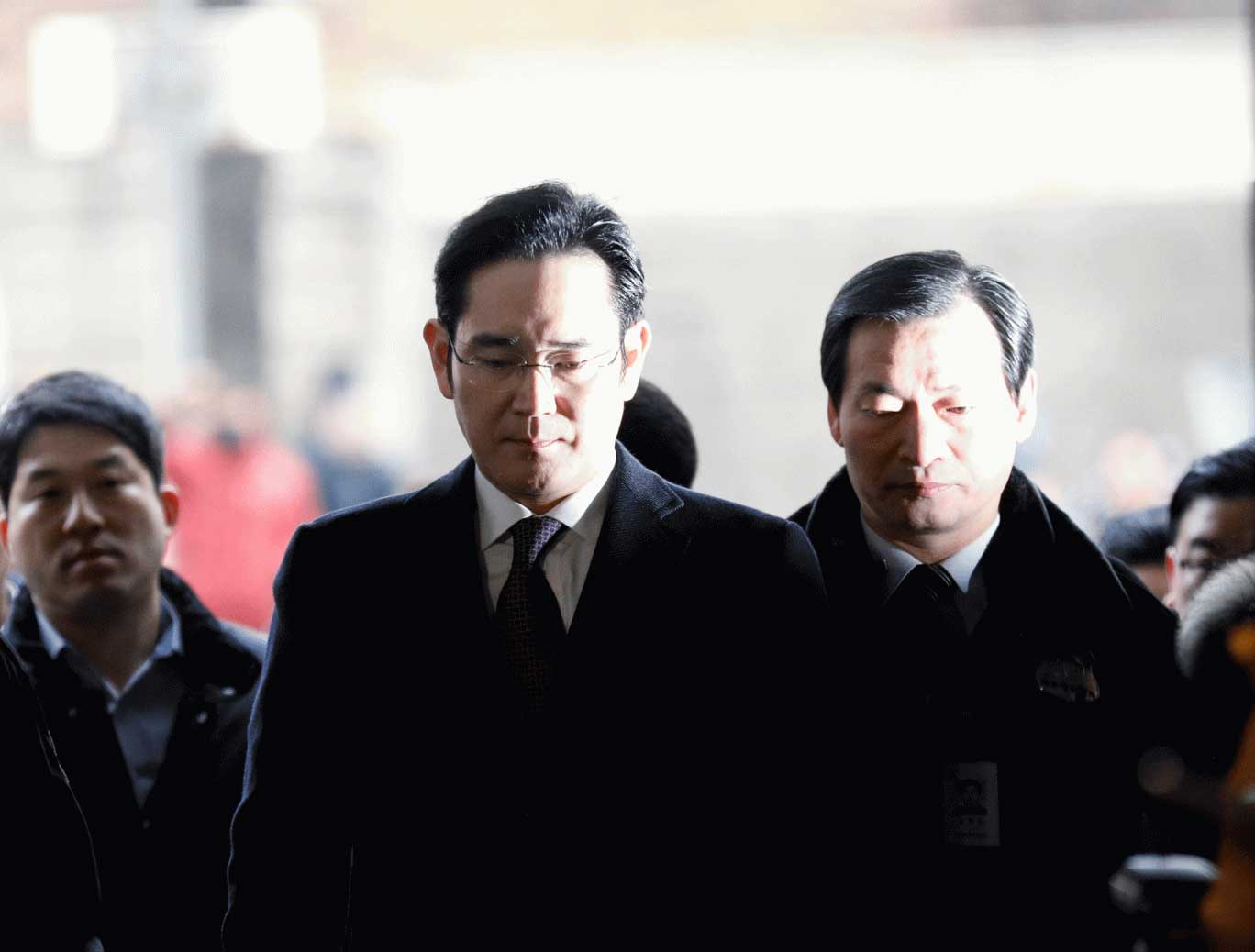 The post was signed by the Presidents of some 60 of Samsung's operating companies – and, the Nikkei said – was an apparent pledge to "ride out the crisis" through a new "collective leadership" system. Such a concept would be very unusual here in the West. But in Asia, it is not an uncommon concept at all.
A Leadership Collective
In fact, the company has resorted to a leadership collective system once before – back in 2008 after Chairman Lee Kun-hee relinquished his position in the wake of a slush-fund scandal. Eventually, the Chairman returned to his position after receiving a Presidential pardon for his crimes.
Right now, group presidents and senior management from Samsung Electronics meet on Wednesdays, according to the report. At the moment, those meetings "resemble workshops on advanced technology and management theory." However, in the wake of Lee's arrest, these meetings will most likely be changed to discuss company issues and make decisions, which will then be presented to the many individual Samsung operating company boards of directors for adoption.
Future Strategy Office
Samsung also has a Future Strategy Office which is widely credited as a source of the company's marketing might. This office, which plans the strategic direction of the company, will most likely see their role stepped up in authority.
But the ascension of the Future Strategy Office is a bit of irony, as the group was directly involved in the scandal that got Lee arrested. In fact, last year the Vice Chairman had pledged to dismantle the FSO – along with pulling out of the scandal-ridden Federation of Korean Industries business lobby – as a sign of Samsung addressing the unpopular issue of collusion between the government and business. But the Vice Chairman's arrest has "changed the calculus" and probably given the Future Strategy Office a reprieve…for now.
What if Lee is Convicted?
What happens if Lee is convicted and imprisoned for his crimes? It's hard to say, as no major executive of a company as large and powerful as Samsung has ever done serious time in South Korea. Companies like Samsung are economically important to the country – Samsung alone accounts for 22% of the entire exports from the country.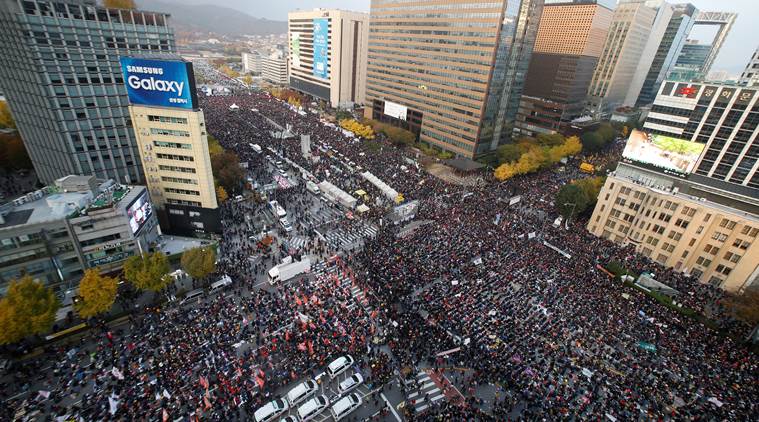 Typically in the past, executives caught up in scandal either see their convictions communted by the government, or recieve a presidential pardon. This time might be different. The country has been rocked by major demonstrations by South Koreans sick of the corruption from the cozy relationship between government and business. These demonstrations have been huge, with many drawing crowds in the hundreds of thousands.
It's possible that this time, the government will be forced to make an example out of Samsung and deliver a serious sentence with hard time for Samsung's next leader. Then, Samsung will be forced to find a more permanent leadership situation.
We are in uncharted territory…