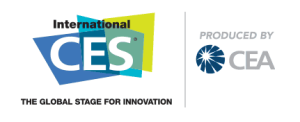 Like a carefully scripted political debate, Day 0 of CES (Day 1 for most of the press) opened with great fanfare…but offered no real surprises. Day 0 – officially known as Press Day – is an endless series of press conferences in which major manufacturers make their significant announcements and present their plans for 2015. And this year these press conferences, for the most part, followed their expected path – not even a Michael Bay meltdown emerged to spice it up a bit like last year!
See the major themes emerging from the Press Day presentations…
The fact is, whether you're at the show…or you're not…you most likely know what is to be unveiled. And if you hadn't really thought about it – when we tell you the major themes, you won't be surprised. This is, some would say, a sad commentary on a show that many used to attend with a heightened sense of excitement – filled with anticipation and wonder about just what will emerge on the show floor.
But it's also a commentary on the TECH industry today, which is more evolutionary than revolutionary. Technology trends tend to be segment or category leaders rather than mass market waves. Not only that, but they often take years to develop into something meaningful…so we hash – and rehash – them over and over again.
Whoops, there it is!…
So it is this year, which really only distinguishes itself from last year based on the current iteration of the technology – representing its evolution that has taken place since the show last year. For example, last year, we wrote:
CES 2014 – The Year of the…Wearables?…Ultra HDTV?…Curved Screens?…Drones?…Car Tech? [autonomous vehicles]…3D Printers?…Internet of Things…Hi-Res Audio?…???
Whoops…there it is! That last sentence – written one year ago – just revealed all the themes of the 2015 Consumer Electronics Show. Yesterday, we had press presentations by (amongst others) LG, Sharp Electronics, Panasonic, Samsung, and Sony…and a keynote speech by the double-dipping Samsung, whose CEO, BK Yoon, talked about…the Internet of Things.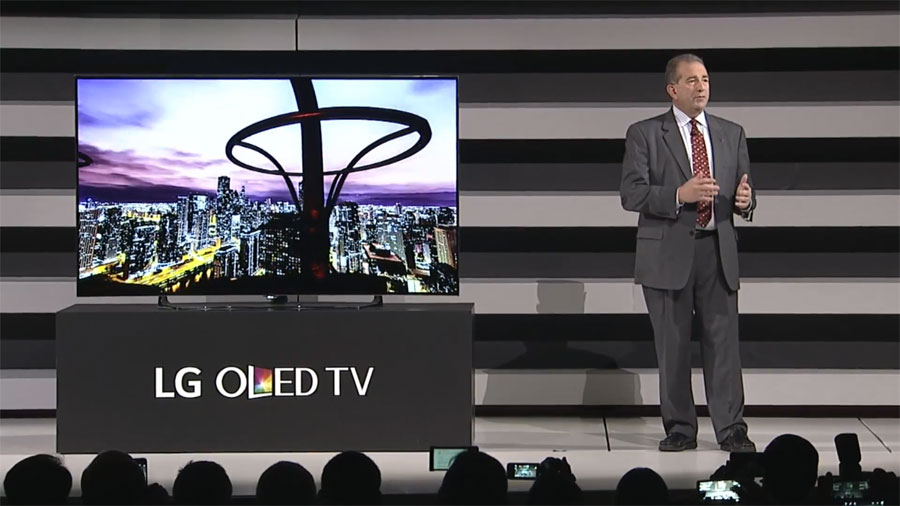 Tremendous demand for 4K Ultra HD…
The themes in almost all of these presentations included hailing the "success" and tremendous consumer "demand" for 4K Ultra HD, curved screens, the Internet of Things (IoT), and vehicle technologies (sensors really, such as those used in autonomous vehicles). Frankly, the interconnectedness of these major manufacturers almost always surprises us.
These "common ground" themes were then augmented by individual companies' unique priorities. LG, sensing opportunity, spent a significant amount of their presentation extolling the virtues of OLED…which, they unabashedly said, "is simply the best TV ever…and the future of television;"  Sony talked about 4K Handycam and Actioncam (their version of GoPro), PlayStation and content networks, and Hi-Res audio; Samsung focused on their burgeoning appliance business, new SUHD TV, and IoT; Sharp talked large TV screen sizes, MEMS (Micro Electro-Mechanical Systems – demonstrating the technology in a tablet that they don't sell); and Panasonic talked mostly about commercial/industrial businesses (at a consumer products show).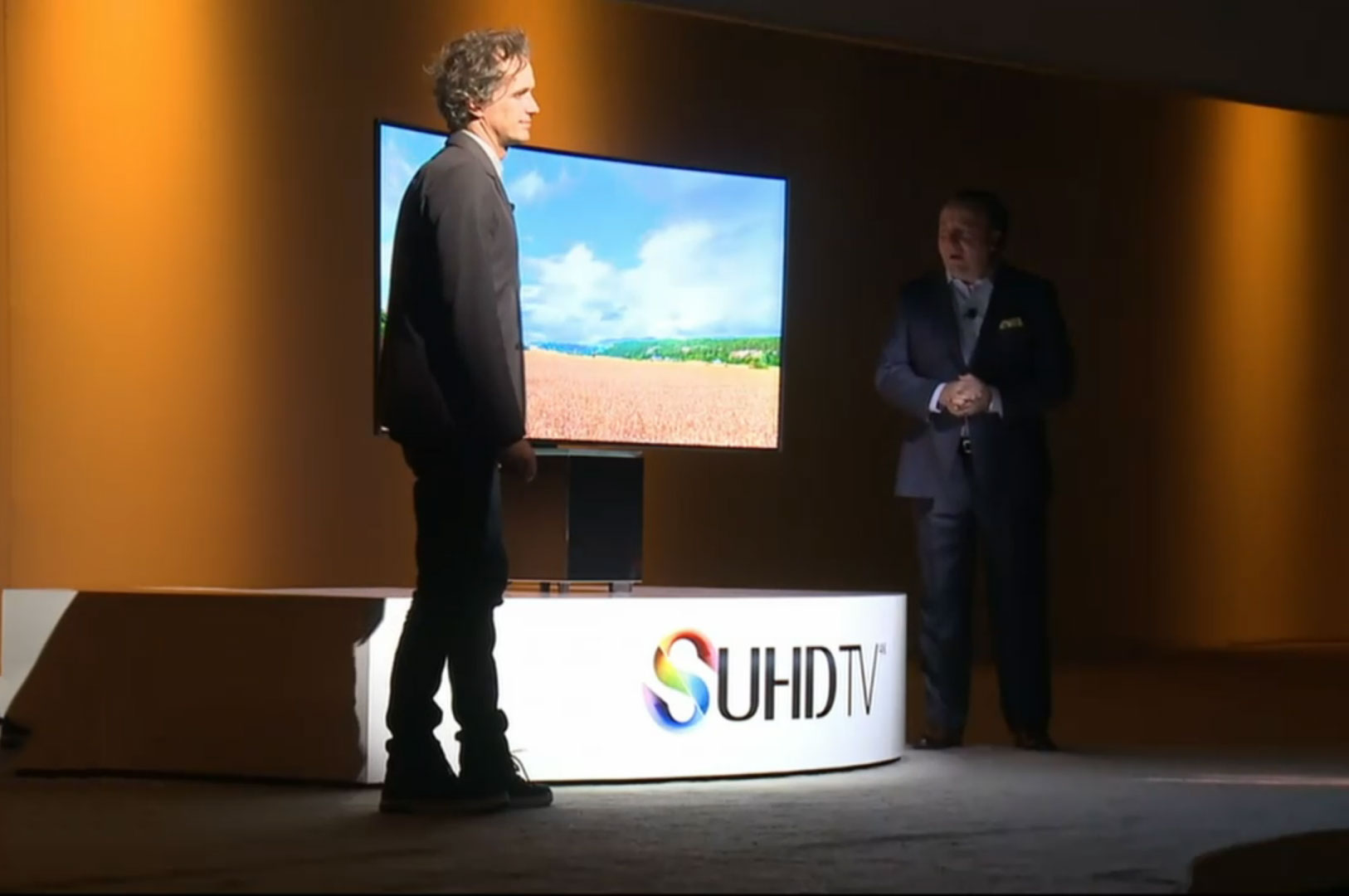 'Inside baseball'…
Some interesting things DID emerge – though it's a bit of "inside baseball" and of interest only to us in the TECH game. There is a new format war and it appears to be in the Smart TV operating systems – Sony and Sharp extolled the virtues of Android TV (the new version of the failed Google TV), LG is pushing their own WebOS, Samsung pushed the proprietary TIZEN platform, and Panasonic surprised us by announcing all of their sets will support FireFoxOS.
Although all manufacturers touched upon all the top tech trends, most simply played lip service to IoT. Samsung, however, had a more substantial presentation on the Internet of Things – perhaps as a result of their recent purchase last year of IoT darling Smart Things. In fact, BK Yoon's entire keynote presentation was on the Internet of Things – perhaps betraying the company's growing panic to find a replacement for their declining mobile and TV businesses.
So what will the top tech theme be from the 2015 CES? We have NO idea…