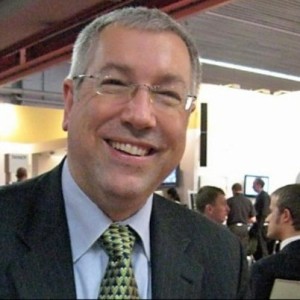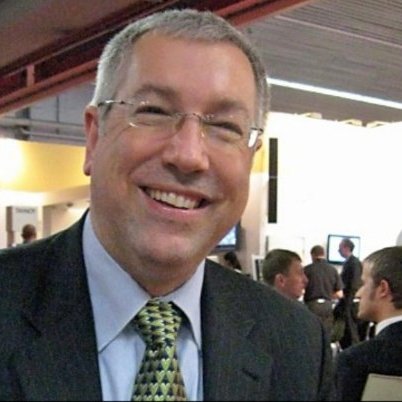 CEDIA announced last week that it has hired Vincent Bruno to take over as CEDIA's new Chief Executive Officer, effective next month. Bruno will leave his current position as Marketing Director for manufacturer Crestron Electronics, a position he's held for seven years, to take the CEO role at the top trade association for integrators.
See more on this interesting development…
Vincent Bruno is a generally well-regarded executive from one of the most influential custom electronics and control systems manufacturers in our industry. Digging deeper into Bruno's career, he also previously did stints with VCOM International Multimedia Corporation – an AV equipment manufacturer and distributor – and prior to that, at Tower Products Inc., a manufacturer of digital video equipment for the commercial market.
Interestingly, Bruno's specific roles at these other companies are not mentioned by CEDIA, or for that matter, by his LinkedIn profile – other than to say he was a Vice President at each company. However, CEDIA does say that at VCOM  Bruno "drove double-digit sales growth through both organic sales and acquisition. And CEDIA's prepared announcement also says that while Bruno was at Tower Products, "he pioneered product concepts and launched award-winning digital video technology."
Organization of Integrators, Run by a Manufacturer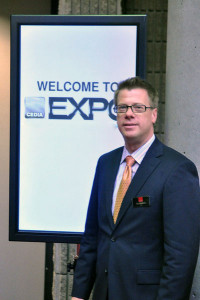 With this addition, CEDIA, a membership organization that represents the interests of local custom integration companies who are the predominant members of the organization – is now run by an ex-manufacturing executive. Previously, the organization had been run by COO Don Gilpin, a long time trade association executive. And the last time the organization had a CEO, which was the period from 2008-to-2012, it was Utz Baldwin, who's background included a relatively extensive experience in custom integration.
So this pick, on the face of it, will place the top responsibility for the organization in the hands of someone with a background that offers a different perspective or outlook on the role…and on the organization. Perhaps for those Associate Members who are equipment manufacturers – and who have long grumbled about certain CEDIA policies they felt were unduly burdensome and seemed predicated on the basis that manufacturers are viewed as the unsung bankers of the organization  – this fact could provide a refreshing change in perspective. But how about for the members?
Two Powerful Spots – Two Powerful Manufacturers
Think we're over-playing the role of Bruno's manufacturing background? Consider this, the organization now sees it's top executive spot in the hands of a CEO who's an ex-manufacturer that reports to the organization's board of directors. And the chairman of the board of directors is Larry Pexton of Triad Speakers, another manufacturer. So the board, which is charged with the role of providing the overall strategic direction for the association, is controlled by a current manufacturer; and the CEO, which is the top executive position in charge of overall operations for the organization, is in the hands of an ex-manufacturer.
So what does this growing manufacturer influence mean? Perhaps…nothing. Or, perhaps…everything.
When we first reported on the organization's decision to conduct a CEO search in the wake of Gilpin's exit, we noted that no reason was given for Gilpin's departure. We also noted that we could get no one at the organization to comment for our previous story.
Back to Professional Management
CEDIA's announcement also confusingly referred to the position of CEO as a "newly created one," when in fact that was not the case. When first CEO Baldwin was forced out of the position – we were told by an inside source that the organization had taken the action upon a decision to reassert greater membership control.
For whatever unstated reason, the organization appears to be going back to professional management. And as we noted above, this new professional management has a heavy manufacturer influence. Whether or not this manufacturer influence will truly represent the members' interests remains to be seen.