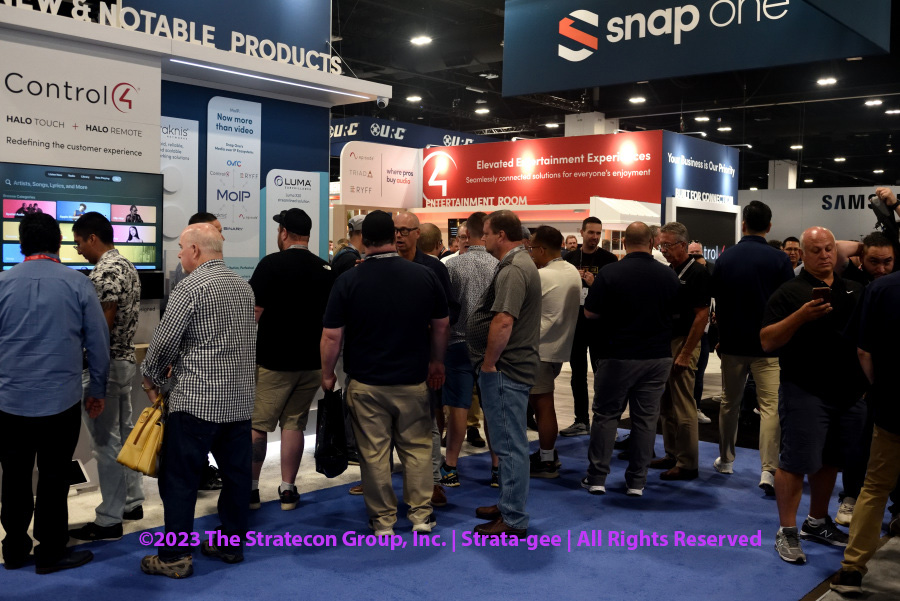 The crowds on Day 2 of CEDIA Expo 23 were equally as impressive, if not more so, as they were on Day 1. I had a mid-day meeting at the Snap One booth and as you can see in the image above, I couldn't even get into the booth! Of course, I can only give you my impressions as there is no official count as I write this, but to my eyes it sure looks like attendance is going to be a pleasant surprise when Emerald announces the final count.
See more on Day 2 results in my final show report
You're receiving this latest – and last – CEDIA Expo 2023 newsletter on the final day of the event, and by all accounts, exhibitors were very pleased with the show this year. Traffic was clearly higher than the level achieved last year – and probably substantially higher. Attendee attitude was positive and dealers were clearly looking for opportunities to grow their business.
Exhibitors as well launched scores of new products and found an audience happy to listen to their pitch. And while many of those products were simply incremental iterations of existing products – there most definitely were those exhibitors who showed new things. But either way, it was great to come out of COVID and have this most normal of CEDIA Expos.
As I mentioned in earlier newsletters, I found many tasty tidbits out on the show floor and I've shared some of those as we went along the way. And I will do that again, in a slightly shorter version for this last day of the show.
Just Video Walls – Booth #3015 – I first told you about Just Video Walls (JVW) in August and took advantage of CEDIA Expo to meet them in person. What I found was an intelligent, enthusiastic, and energetic management team ready to reinvent the integrators' experience of specifying and installing monster micro LED screens. I'm going to keep my eye on these guys and if I were you, I'd check them out now.
Russound – Booth #1718 – Russound surprised me with five new models and a sixth preview of a model yet coming. It is an impressive outburst of innovation from the company. And in what may turn out to be a theme from this show Russound showed two new mini-audio/video receivers. That makes three companies that showed mini-AVRs at this show for the first time: AudioControl, Snap One, and now Russound. Now every room in the home can have its own mini-AVR. Russound also showed new multi-channel amplifiers, and even a concept for its first soundbar coming early 2024.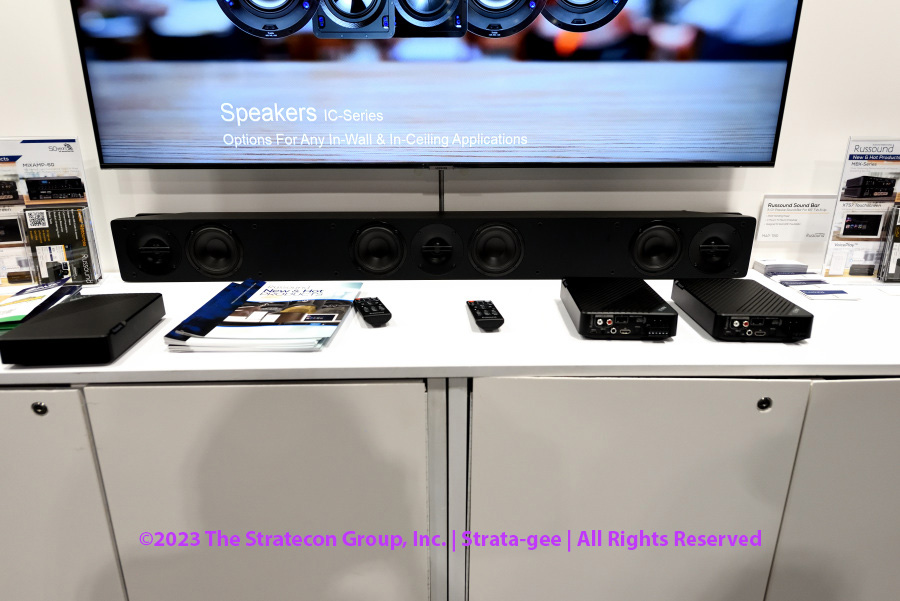 Integra – Booth #4508 – There's big news at Integra, part of Premium Audio Company (PAC). Keith Haas has been appointed to once again lead the division he headed for years under Onkyo. In my opinion, this is incredibly good news as Keith is well-versed in the company's history, its ups and downs, and all that's brought it to today. This was a smart move by PAC.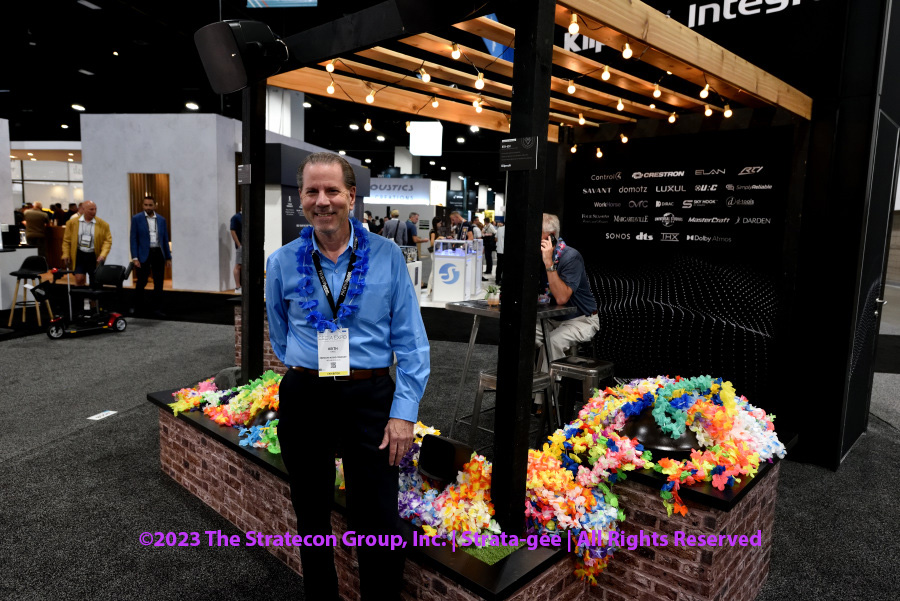 Draper at Home – Destination Outdoors – Draper showed many new innovations and actually won a Best of Show Award from Projector Central for a fixed-frame projection screen. But I found their full line of outdoor motorized shades to be a very interesting concept. As more homeowners extend their systems into outdoor living, these motorized shades offer solar control for greater comfort and even bug control for – er – more comfort. And for integrators, they offer a new profit opportunity. Check them out in the Destination Outdoor section.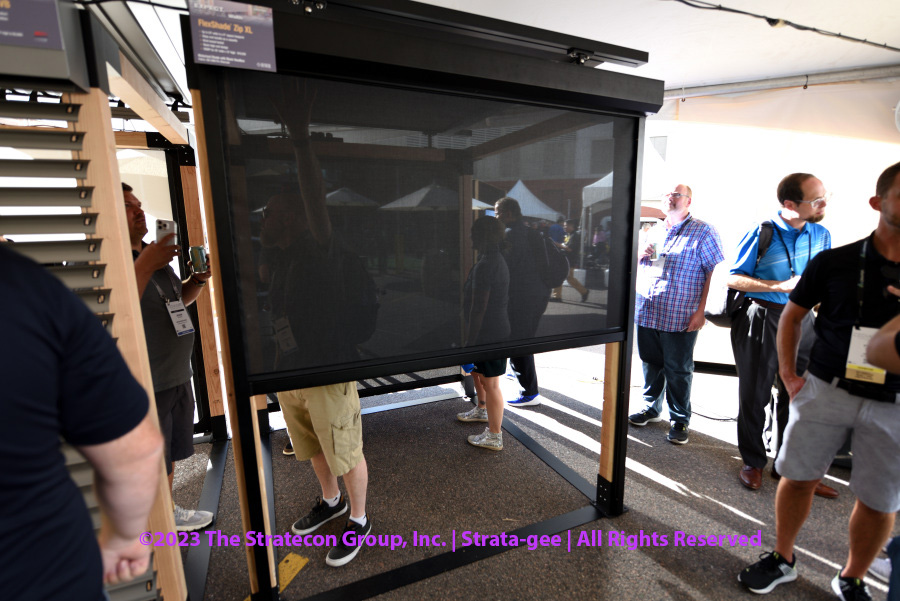 With one more day to go, this is a wrap for my special coverage of CEDIA Expo 23. I have many more stories to cover in the coming days and will collect more as I walk the floor today. So watch for those yet to come.
Let me know what you found interesting at CEDIA Expo 23 in the comments below. I'd love to see all of the Strata-gist nation sharing their discoveries for the benefit of us all.
Learn more about CEDIA Expo 23 at cediaexpo.com.