CEDIA announced on Wednesday that it has launched mobile access to their CEDIA Online Community via a new app. This move allows members on the go to easily access community postings with a quick and easy-to-use app.
See more on this new app from CEDIA…
CEDIA's online Community is a place where members can get together (online) to share stories, ask questions, or offer advice…a central meeting spot for all things CEDIA. Up until now, it has only been available online on the cedia.net website. Now, thanks to a new mobile app, members gain more and simpler access, making it easy to stay on top of topics they may be following right from their smartphone.
Visually, the app looks very much like the community online, making it comfortable and familiar to navigate. Besides the conversations in the Community section, users also have access to some downloadable assets there.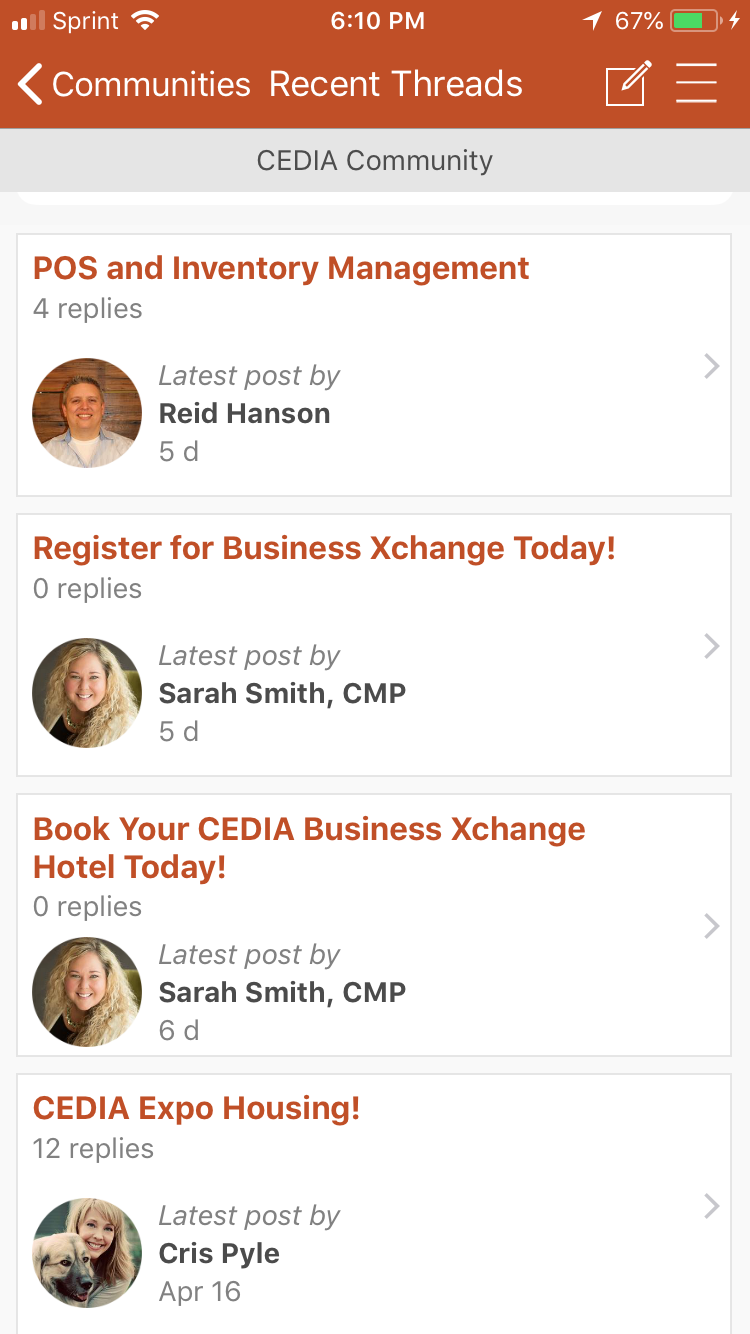 Since it is based on a social platform, it operates much like any other social media service which makes it easy for members to search for and connect with other members they either already know or would like to know. And features include discussion groups, private messaging, news and announcements, notification of upcoming events, etc.
"CEDIA puts its members in the center of a thriving community where connections are formed and new opportunities for growth can be tapped into," said Jenny Scott, CEDIA Director of Member Engagement in a prepared statement. "The mobile app offers greater accessibility to this thriving community, and we're pleased to make this available to our members worldwide."
CEDIA members can go to their appropriate app store (iOS and Android) and search for "Membercentric." Once downloaded, you select CEDIA, enter your credentials and away you go.
To learn more about both the community and the app, visit online at: www.cedia.net/community.