Screen Innovations (SI) announced this week that it has hired Michael Bridwell as its Vice President, Sales and Marketing, a newly created role for the company. Bridwell's appointment is effective immediately, and he is said to be already at work helping to create "unmatched experiences for SI's present and future customers."
See more on Bridwell's career and new role at Screen Innovations…
Before Screen Innovations, Bridwell was most recently Vice President of Marketing and Home Entertainment for Digital Projection International (DPI) – a manufacturer of commercial and high-end residential projectors. Bridwell had an eight year career with DPI, initially joining back in 2008 as their Marketing Communications Manager,
Prior to DPI, Bridwell was principal of Bridwell Consulting Group, Inc., a company he founded and operated for a six-year period working with a variety of clients on a wide range of marketing programs.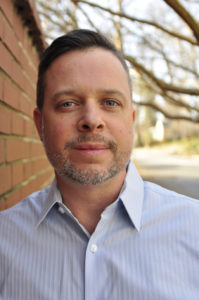 For Screen Innovations, Bridwell will be responsible for the company's sales and marketing efforts, including overseeing multiple sales channels, marketing, communications, PR and advertising. He will create programs and strategies to continue to drive the company's growth.
The company also says that Bridwell will be responsible for relationships with the various associations and buyer's groups that serve the A/V industry. Also, he will work with the specifier community of consultants and designers "to ensure SI's services and products deliver extensive, measurable customer value."
"It's very rare to find talent and character like Michael. What's even more rare is to find it over and over in the incredible family we have built at SI," said Ryan Gustafson, owner of Screen Innovations in a prepared statement. "Michael is made of SI DNA, and we are stoked to have him join our family and take us to the next level."
Bridwell noted that he's joining the organization at a critical time: "Having admired SI's expansion as a strategic partner, I'm now able to inject my experience, energy and insight into what is already an impressive team. Simply put, my goal is to enhance and expand the culture and 'SI Way' that has guided the company since Day 1."
Learn more about Screen Innovations at: www.screeninnovations.com.