BREAKING NEWS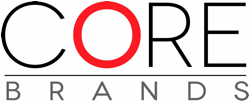 We received word late today of big changes taking place at Core Brands as the company announced that President Bill Pollock will retire "after 27-years leading Panamax-Furman" and Core Brands. Pollock's retirement becomes effective at the end of the year and he will be replaced by Joe Roberts, currently Core Brands Vice President of Products and Marketing.
The company also announced that Senior Vice President of Sales Dave Keller will be also leaving the company "before the end of the year." Interestingly, there was no reason given for Keller's departure.
See more on these dramatic developments…
Rumors of a shake-up at Core Brands have been circulating for quite some time, so many in the industry will not be too surprised by this news. However, the timing is interesting – coming on the heals of what company executives told us was one of its more successful CEDIA Expos.
However, the ascension of Roberts to the President's position may catch some by surprise as Roberts is a bit of a newcomer to the company – and to the industry. Roberts background was predominantly in the software industry…a bit of a non-traditional path to the hot seat in one of the biggest hardware companies in the custom integration industry.
There is some mystery surrounding the announcement of Dave Keller's departure. The announcement makes no attempt to provide a reason for the departure of the company's top sales executive who had just completed a total overhaul of the company's sales groups.
In commenting on his retirement, Pollock said in a prepared statement today:
"[A]fter 27 years of service to the custom installation industry, the time has come for me to retire and pass the baton to a new generation of leadership that has dramatically demonstrated its ability to design, engineer and manufacture the innovative and award-winning CI industry system solutions that will delight our customers for many years to come."
Core Brands also said that "a small number of full-time positions" were eliminated due to improving efficiencies in recent months. However there were no specifics as to the precise number or positions eliminated.
See more on Core Brands at: www.corebrands.com.