Event to be Called 'Veridic Vistas'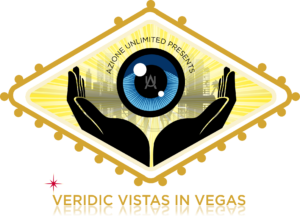 Azione Unlimited announced on Wednesday that it will hold its 2016 Fall Conference at the Monte Carlo Resort in Las Vegas, NV, from October 18-20. The event, called "Veridic Vistas," will include a full agenda guiding the three-day conference.
See more on Azione's Fall Conference…
Our Latin is pretty rusty, so we had to look up the meaning of veridic (ver rid′ ick) which roughly means truthful, veracious according to dictionary.com. So Azione plans on presenting truthful vistas.
In their announcement, the group says that the "agendas and topics for discussion of these highly interactive meetings are member driven. After every conference attendees complete a survey providing suggestions and recommendations on the topics [to be] discussed at the next event." Unfortunately, the group did not reveal in their announcement what these topics will be for this upcoming event.
"This is going to be a killer event," says Richard Glikes, President of Azione Unlimited.
Glikes went on to note that the event will deliver "a program jammed with the content and substance these dealers want. We pack a lot into three days: open, roundtable, and panel discussions, dynamic guest speakers, one-on-one meetings, and the very popular member favorite, small group meeting sessions." But again, no specifics as to topics to be discussed, or speakers making presentations to the group were given in this announcement.
So this appears to be more of a "save this date" announcement. The group says registration is open now for Azione dealers and vendors.
See more on Azione at www.azioneunlimited.com.