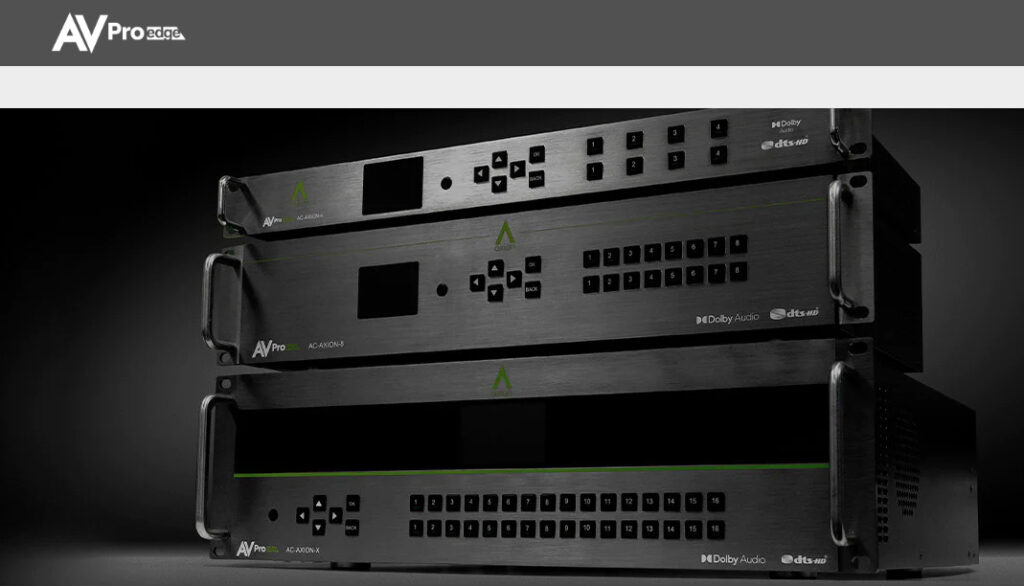 BREAKING NEWS
This morning, AVPro Global Holdings, Inc., a maker of a wide variety of audio/video gear and services, announced it has acquired the residential division of AudioControl from AAMP Global. Like King Solomon, the move "splits the baby" in half along its logical business lines with AVPro Global taking over AudioControl's residential division, while AAMP Global retains its mobile electronics business.
See more on the AudioControl acquisition by AVPro Global
Sioux Falls, South Dakota-based AVPro Global is a manufacturer of an eclectic mix of brands including AVPro Edge, Murideo, Bullet Train – as well as services such as AVProStore.com and AVPro.Training. Products span cables, switchers, matrixes, AV over IP, extenders, video media converters, downscalers, testing gear, and much more. The company serves both the residential and commercial channels, but this acquisition dramatically expands its residential presence.
Many in the industry had anticipated just such a move, as the residential side of AudioControl was an odd fit for AAMP, a company fully immersed in mobile audio technology. Even though AAMP Global President Herb Brown told me in an interview that they were "enthusiastic at the prospect of diversifying their business into the residential and commercial custom integration space," it rang a touch hollow.
Deal Provides 'Truly Unique Synergies'
Since that acquisition, AudioControl continued to run independently of the main AAMP company and seemed to be in a bit of a holding pattern. Now, of course, that has changed dramatically.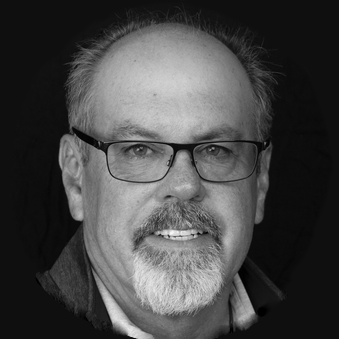 The acquisition of the AudioControl Home business unit, as an award-winning company with a 45-year history of designing and building superb audio equipment, complements our existing AVPro Edge, Murideo, and Bullet Train high-performance brand positions in both the residential and commercial audio/video distribution spaces, and provides AVPro with an additional growth platform while diversifying our penetration into distributed audio markets. We believe this transaction will provide truly unique synergies that create value for the customers of both companies and look forward to AudioControl's best-in-class management team, and skilled and experienced workforce joining the AVPro Global family.

Jeff Murray, President, CEO, and Founder of AVPro Global Holdings, Inc.
In an email to dealers from Murray, he says, "We are excited about the opportunities this acquisition brings for both AudioControl and AVPro Global customers. By combining the expertise and resources of both companies, we will offer an enhanced portfolio of cutting-edge audio/video solutions, backed by the exceptional customer service and support that both companies are known for."
Warranties, Service Agreements, and Ongoing Support Continue as Before
Murry goes on to assure dealers that the acquisition "will not disrupt your current relationship with AudioControl." He adds, "Your warranties, service agreements, and ongoing support will continue as before, and you can expect the same level of excellence that you have come to associate with AudioControl Home."
The company does warn dealers that there will be a period of some bumps in the process of integrating the two companies including "some delays in shipping and order processing as we migrate our processes together." He then thanks the dealers for their continued support and assures them "that this acquisition will bring about exciting new opportunities" that will be shared soon.
Multiple Stories of How AVPro Products Saved an Installation
I spoke with a dealer who currently does business with both AudioControl and AVPro and he is quite enthusiastic about this combination. He regaled me with story after story of how AVPro products saved an installation.
In an industry where many companies simply buy generic products off-the-shelf in China and stamp their brand on it, he tells me that AVPro products are more intelligently designed, with simpler signal paths (think quality and reliability) that worked in situations where other products from other companies – even big brand name companies – wouldn't work. He says the better grade of engineering is evident. Perhaps this is why AVPro offers better warranties than most other companies. AVPro Edge products, for example, carry a 10-year warranty.
Company Cultures are Said to Be in Harmony
Another point the dealer made to me was that the company culture between AudioControl and AVPro Global and very similar with both firmly committed to providing higher-performing products with better quality of support. The obvious harmony between the approach taken by both companies bodes well for the often fraught process of combining two different companies with two different cultures.
I am troubled by one thing, however. Nowhere in the official announcement, nor in the dealer email, was there any kind of a comment from someone associated with AudioControl. I would have expected a statement from someone like, say, Chris Kane – who is the most prominent dealer-facing AudioControl executive. That would have gone a long way towards demonstrating to AudioControl dealers the goodwill that AVPro feels towards this new partnership.
Learn more about AVPro Global Holdings by visiting avproglobal.com.
See the full AudioControl line at audiocontrol.com.