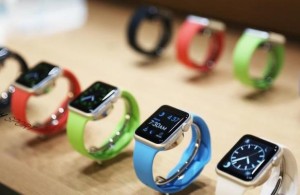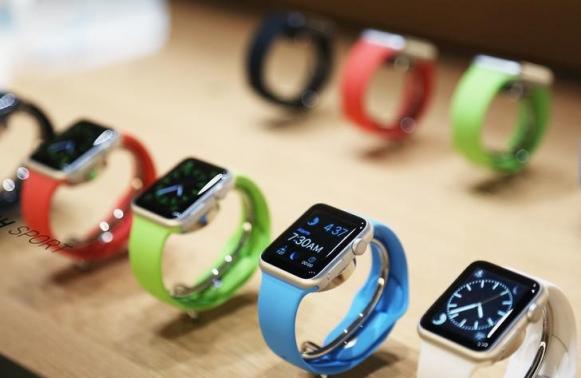 It is not unusual for a hot new product to launch with huge demand, only to see unit sales taper down to more sustainable levels after the initial launch demand is fulfilled. Surely, Apple, Inc. was expecting just this type of behavior after the launch of their long-awaited Apple Watch wearable. However, new data from Slice Intelligence shows that sales of the Apple Watch have plummeted by 90% – an amount well beyond Apple's typical experience.
See more on this surprising sales curve for this new Apple product…
Experts are at odds to explain the surprising statistic, with some declaring it a sign of marketing failure while others question the data from Slice. But no matter how you look at it, the news was quite surprising. Several news organizations sought comment from Apple, but so far none have been successful in obtaining one.
Slice's data shows that Apple sold around 1.5 million Watches in their initial launch to primarily Apple fan-boys and fan-girls who pretty much buy anything Apple makes. During the first week of sales, Slice estimates that Apple averaged sales of 200,000 watches per day.
Not Enough 'Buzz' Building
But then someone hit the brakes. Average sales have dropped to as low as 5,000 a day – and it's unclear if they'll continue to drop. Some experts fault the company for a failure to more completely build a "buzz" around the product.
The Silicon Valley Business Journal noted that the good news for Apple is that the Watch is not a big part of their business yet – only about 4% of the company's value can be tied to the Watch. However, Apple clearly targeted wearables to be a significant category for them, and expected consumers to move strongly in that direction.
Concern in Cupertino
Certainly, the company experienced a more significant growth glide-path with its iPod and iPhone introductions than it is apparently experiencing with the Watch. So if Slice's data is accurate, it is likely a bit of a concern for Cupertino.
Slice's data also point to what could be yet another concern for Apple HQ. The majority of the sales of the Apple Watch, around 66% of total sales, have been for the least expensive or entry-level model which starts at $349. Another third of sales has been for the mid-line model starting at $549. Apple's high-end model which carries the lofty (and profitable) price tag of $10,000 has sold less than 2,000 units in total since launch. This data suggests that profits from the category may be lower than originally anticipated.
Big Sample, But Accurate?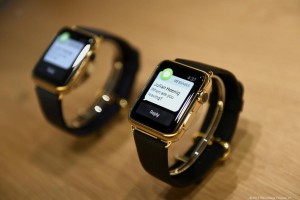 Slice Intelligence bases its data on actual purchase receipts from a panel of 2.5 million online purchasers. While that's an impressive sample base, the company gives no other demographic information or other metrics to better judge the accuracy of their panel. While they have their supporters, some market watchers question their methods.
For example Gartner, another major research company, told CNBC that Slice's data does not tell the whole story. According to Gartner, Slices panel is U.S.-based only, and Gartner says Apple is selling a lot of Watches in other markets. These other markets include Germany and Japan which are both big economies – although the level of their appetite for the Apple Watch is not known.
Wait for Christmas
"Gartner have a forecast for the total smartwatch volume for 2015 and that is 40 million and in this 40 million our current assumption is that Apple could do 15-20 million units in 2015," Annette Zimmerman, a Gartner analyst told CNBC. "I am still optimistic that Apple will get high volumes for the Apple Watch during Christmas."
Of course, Gartner, did not release details on how they came up with their forecast either.
Waiting for Upgrade?
Some analysts think that the promotion around the Apple Watch has also stimulated demand for competitors such as FitBit. Many of these competitors offer more affordable wearable models than Apple and, therefore, could be taking a bigger share of the market.
And finally, some believe that there is another wave of potential Apple Watch customers who are waiting for the next generation product. There are many rumors that Apple will significantly upgrade the next generation Watch. However, these consumers could be waiting a while – Apple isn't expected to upgrade the Watch until 2016.