Online retail behemoth Amazon.com, Inc. has always been pretty secretive about their internal projects and initiatives. Especially so about their Lab126 hardware design division, the group responsible for the popular Kindle e-book reader…and the not-so-popular Fire phone. But a report by Reuters at the end of last month blew the tent cover back enough to get a glimpse of just what this secret lab is working on now – and home automation appears to be in their sights.
See more on Amazon's Lab126 and what it may mean for home automation…
The powerful news agency Reuters, through internal sources and a published document on the California Governor's website, has discovered that Amazon is about to ramp up the secretive lab with an influx of at least $55 million in cash and hundreds (perhaps thousands) of new employees to bring total staff to the oddly specific number of 3,757 people by 2019. This boost in tax-paying employees gets Amazon $1.2 million in tax breaks from California – hence the public document on the state's website.
According to Reuters, Amazon CEO Jeff Bezos plans to "double down" on the company's hardware strategy. Amazon, it would seem, feels that it needs a strong hardware program to combat the successes of competitors Google and Apple.
Fire phone phlops…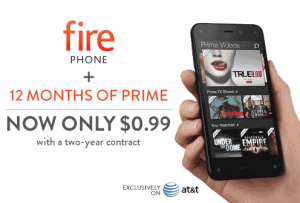 However, Amazon's recent launch of the Fire phone appears to be a dismal failure. Over the last few weeks the company has dropped the price on the Fire phone to just $0.99…and you still get the full year of Amazon's Prime service.
Nevertheless, Bezos is pushing forward at Lab126's facilities in Sunnyvale and Cupertino. And just what are the wiz's working on? Lab126 is testing "connected-home devices" that could be to attack similar moves by Google and Apple.
Internet-connected dishwashers…
From Reuters: "Technology companies see Internet-connected dishwashers, thermostats and other household devices that can 'talk' to one another as ways to fuel demand for products and services."
Then anonymous sources told Reuters that Amazon is testing a Wi-Fi device that could be placed in a kitchen or a closet and allow the consumer to order supplies (such as dishwasher detergent) with a simple push of a button. Most likely, that order will find its way to Amazon.com we would suspect.
Not just automation, wearables too…
But not only that, Amazon is said to be testing wearable devices as well. Yet sources indicated that these are still in early testing phases and may in fact never reach the market.
Amazon, which rarely addresses future products – or their divisions that create them – released a statement noting that Lab126 is moving "incredibly quickly"…noting the several devices released from the facility in 2014 such as the Fire set-top box, new tablets and e-readers, and the aforementioned Fire phone.
"We will continue to invent and create new features, services and products, and to support this innovation. Lab126 is also growing very quickly," Kinley Pearsall, an Amazon spokesperson said.
A huge built-in customer base…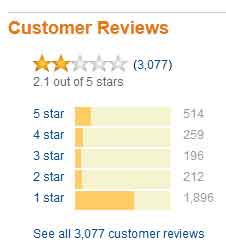 Compared to other hardware companies, Lab126 is hugely benefited by having a built-in market of 240 million potential customers thanks to the ubiquity of its parent company's retail business. This shortens time-to-market and…potentially…a quick rush of cash from the friction-free sales.
But as the flop of the company's Fire phone product clearly demonstrates, the system is not infallible. The potential for success for Lab126's products is a little easier, perhaps…but certainly not guaranteed.
Home-grown hardware…
Also, control-freak Bezos's insistence that all hardware innovations be home-grown may place them at a distinct disadvantage to both Google and Apple. In the case of Google, the company has acquired hardware powerhouses such as Nest and Dropcam…bringing in what some would say proven winners into their fold.
And Apple is the master of the line extension – feeding more and more new products to their huge monster base of product hungry Apple fans who are just waiting for the next big thing…as long as it's an Apple thing, that is. Even Apple misfires sell tens of thousands of units…buying the company time to refine the product, re-offer it, and re-sell it.
Amazon has a loyal fan base as well…at least loyal to its retail shopping service buying a variety of brands of products. But as the response to the Fire phone shows, maybe not quite as fanatically loyal to Amazon products…as is the Apple crowd.
Learn more about Amazon.com's Lab126 here: www.lab126.com.